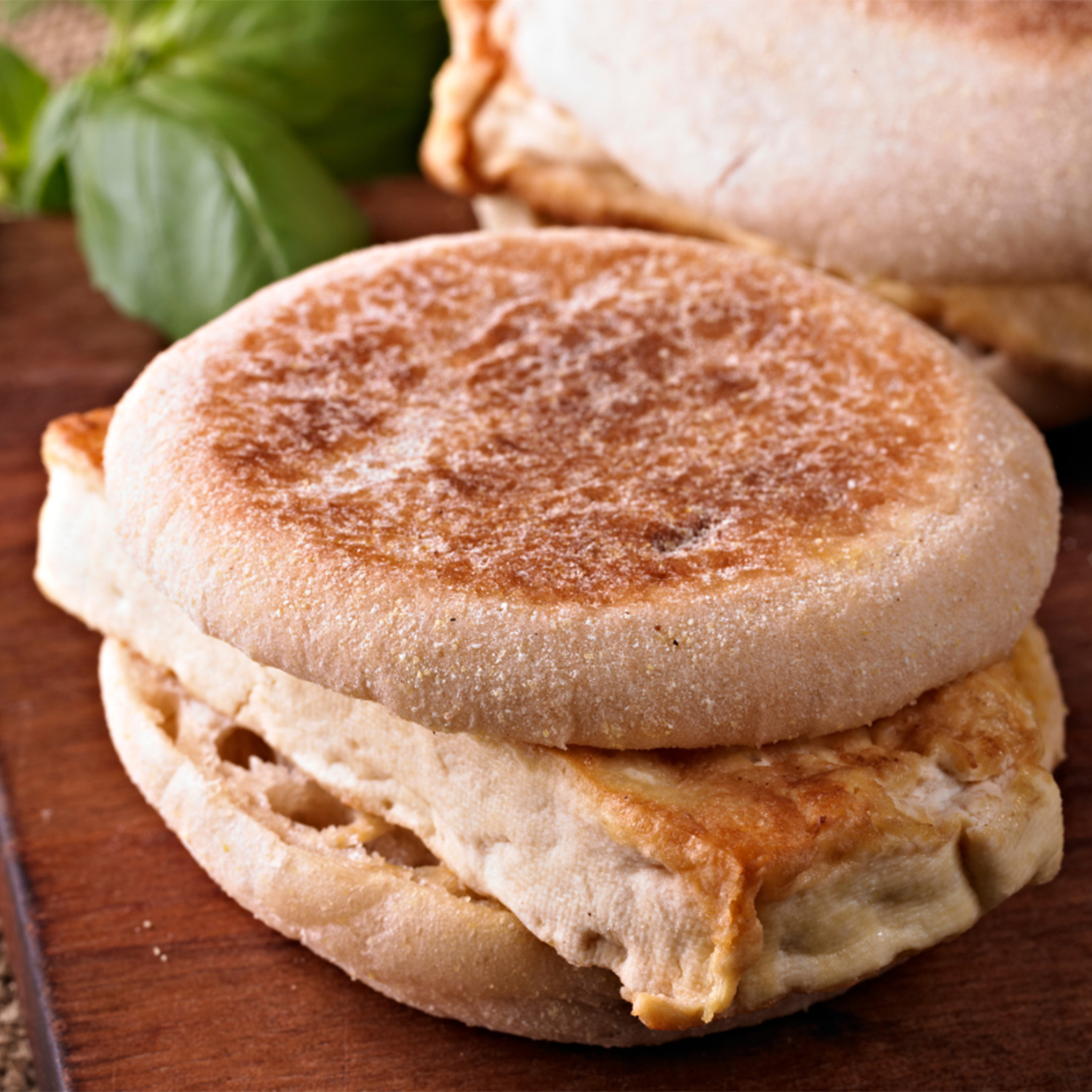 1 (16 oz) packages firm tofu, drained

2 tbsp of corn starch or chickpea flour

2 tbsp parmesan cheese or nutritional yeast

1/2 tsp onion powder

1 tsp garlic salt

1/8 tsp turmeric (for color, optional)

Vegetable oil

8 (1 oz) cheese slices

8 WGR English muffins
Wrap the tofu with a clean towel and press to remove extra liquid. Cut the tofu in half horizontally. Then cut the tofu from the top into 8 rectangular patties

In a medium bowl, whisk together all the dry ingredients.

Place each patty in the bowl and coat with the dry ingredients on all sides.

Over medium heat, heat about 1-2 tablespoons of oil in a skillet. Cook each tofu patty for 3 to 5 minutes on each side or until golden brown.

Place hot tofu patty and a slice of cheese in an English muffin. Cut in half and serve warm.
1/2 sandwich provides 3/4 oz eq. meat alternate and 3/4 oz eq. grains