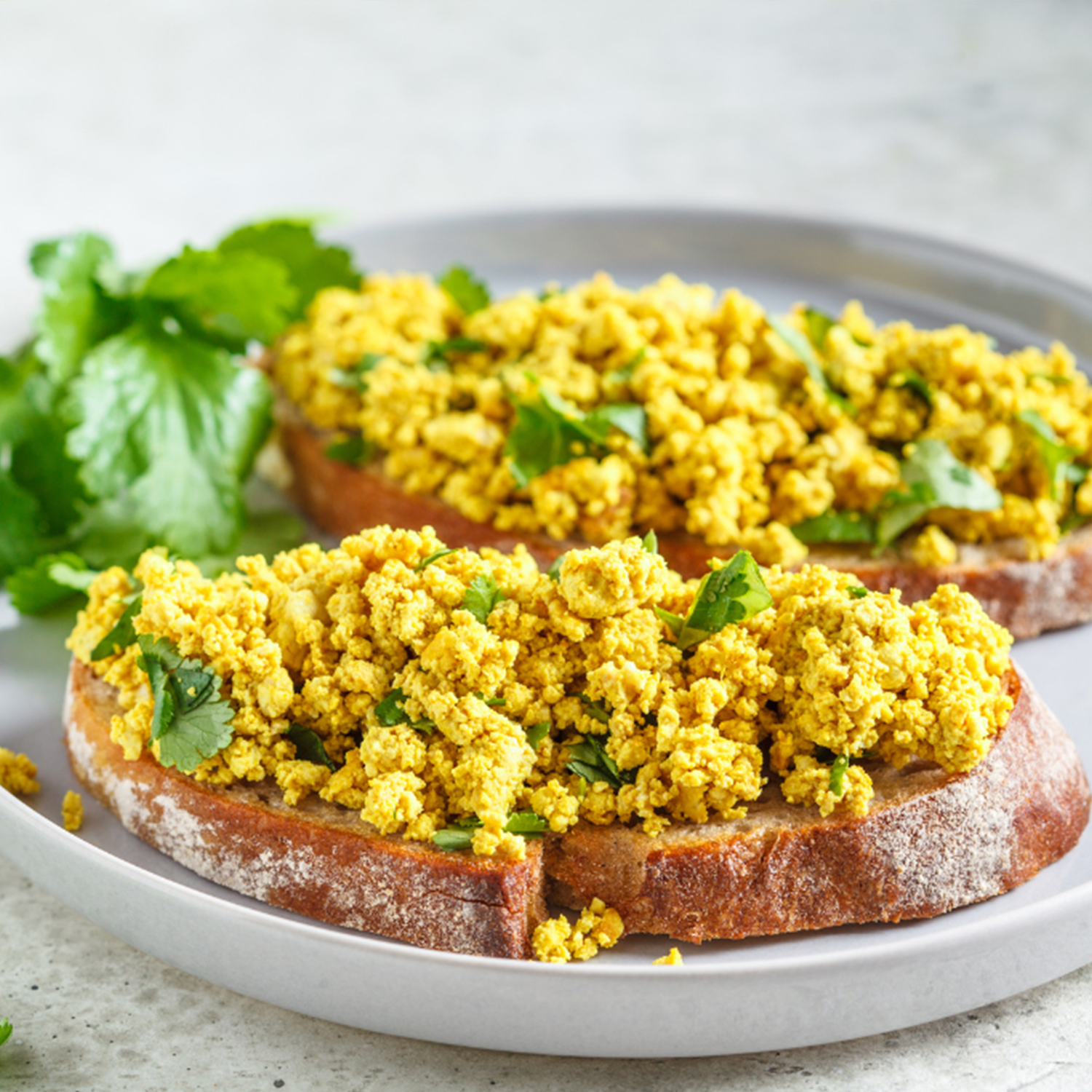 2 (16 oz) packages extra firm or firm tofu, drained

1/2 tsp turmeric

1 tbsp vegetable oil

salt and pepper to taste
Using gloved hands or a fork, crumble tofu into a bowl.

Warm the oil in a large skillet over medium-high heat.

Add the tofu, turmeric, salt and pepper to the skillet. Stirring occasionally, cook the tofu for 5 to 10 minutes. Serve warm by itself, or on top of whole wheat toast.
1/4 cup tofu scramble provides 1 oz eq meat alternate