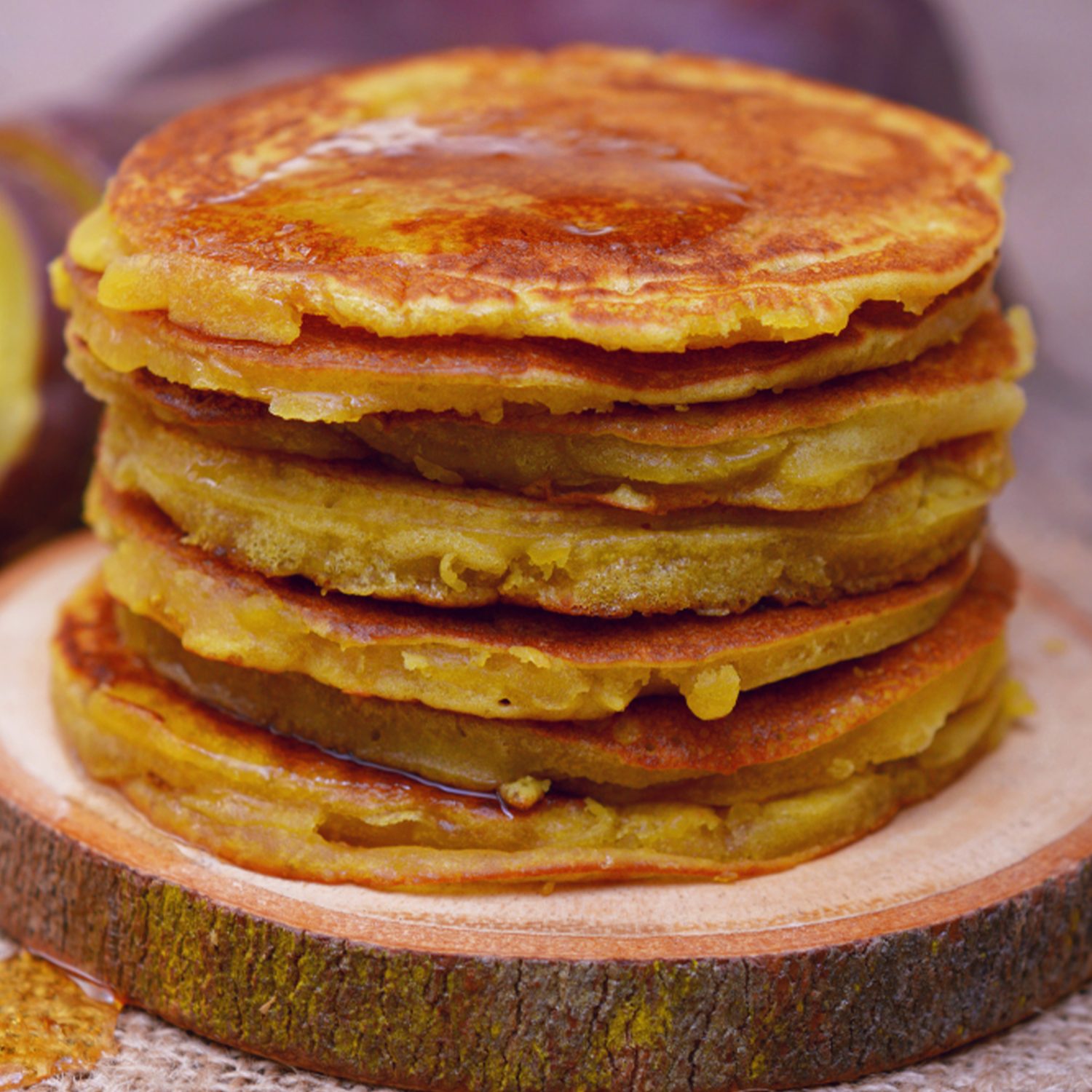 4 oz sweet potato, scrubbed and washed

2 cups buttermilk

2 large eggs

3 tbsp vegetable oil

2 cups whole wheat flour

1/3 tsp baking soda

1 tsp baking powder

Vegetable oil spray
Preheat the oven to 400° F.

Place the sweet potato into a small oven-safe casserole dish. Pour just enough water that covers the bottom of the casserole dish. Cover with the lid or foil.

Bake the sweet potato for 40 minutes or until tender.

As the sweet potato is baking, whisk the flour, baking soda and baking powder together in a large bowl. Make a small well in the middle of the dry ingredients with the whisk.

Remove sweet potato and allow to cool. Scoop the flesh out into the large bowl.

Add the eggs, buttermilk and oil. Whisk together until just combined.

On medium heat, pour 1/4 cup of batter onto a skillet. Cook for 2 minutes or until it starts to bubble along the edges. Flip and cook the other side for 1 to 2 minutes until golden brown.
One pancake provides 1/2 oz eq. grains