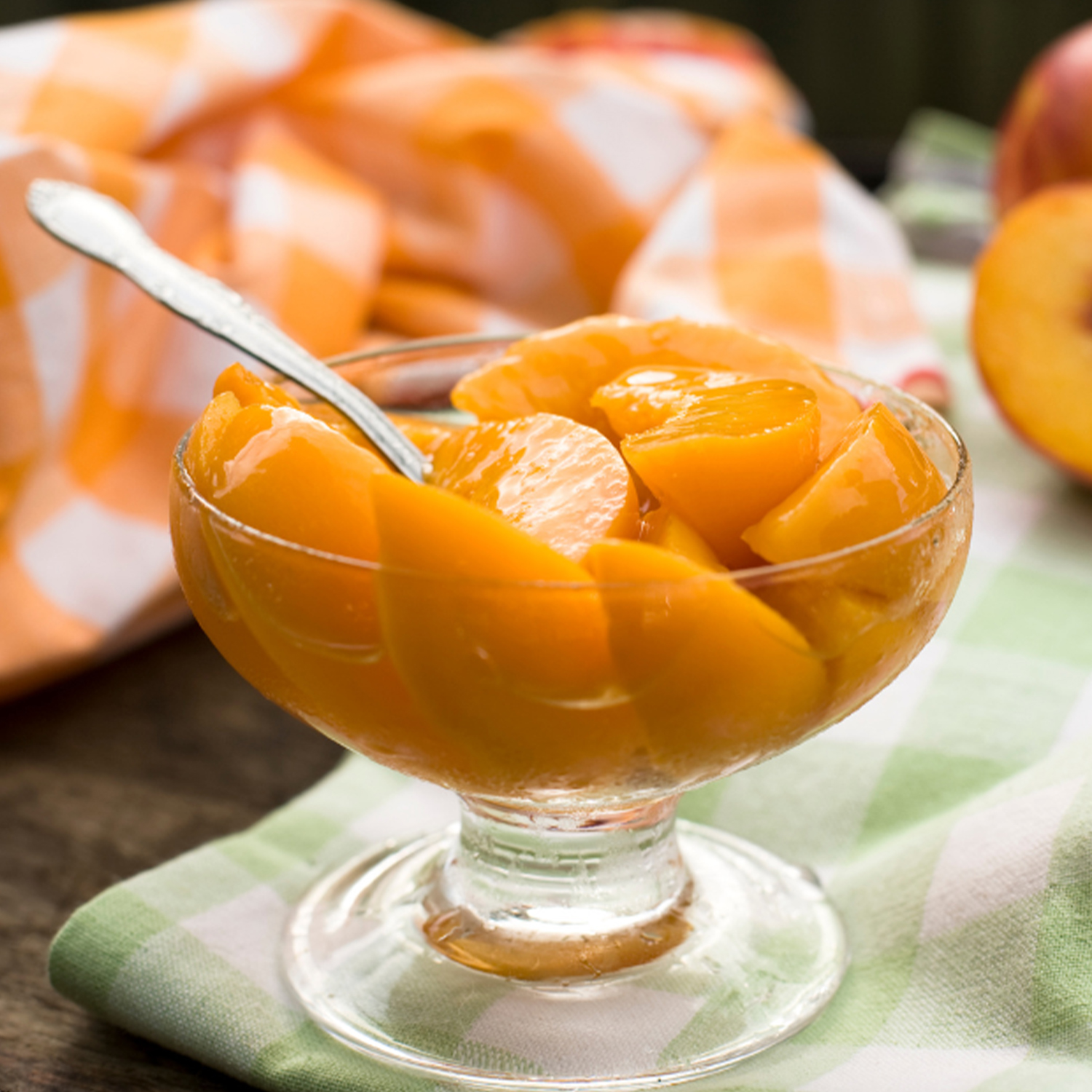 3.5 pounds fresh peaches, peeled and sliced or frozen peach slices, thawed

1/2 cup water

1 tsp cinnamon

1 tsp vanilla extract
Over medium-low heat, heat a large skillet.

Add peaches, water, cinnamon and vanilla.

While stirring occasionally, allow the peaches to cook for 5-10 minutes until peaches are somewhat soft.

Serve warm.
1/2 cup provides 1/2 cup fruit