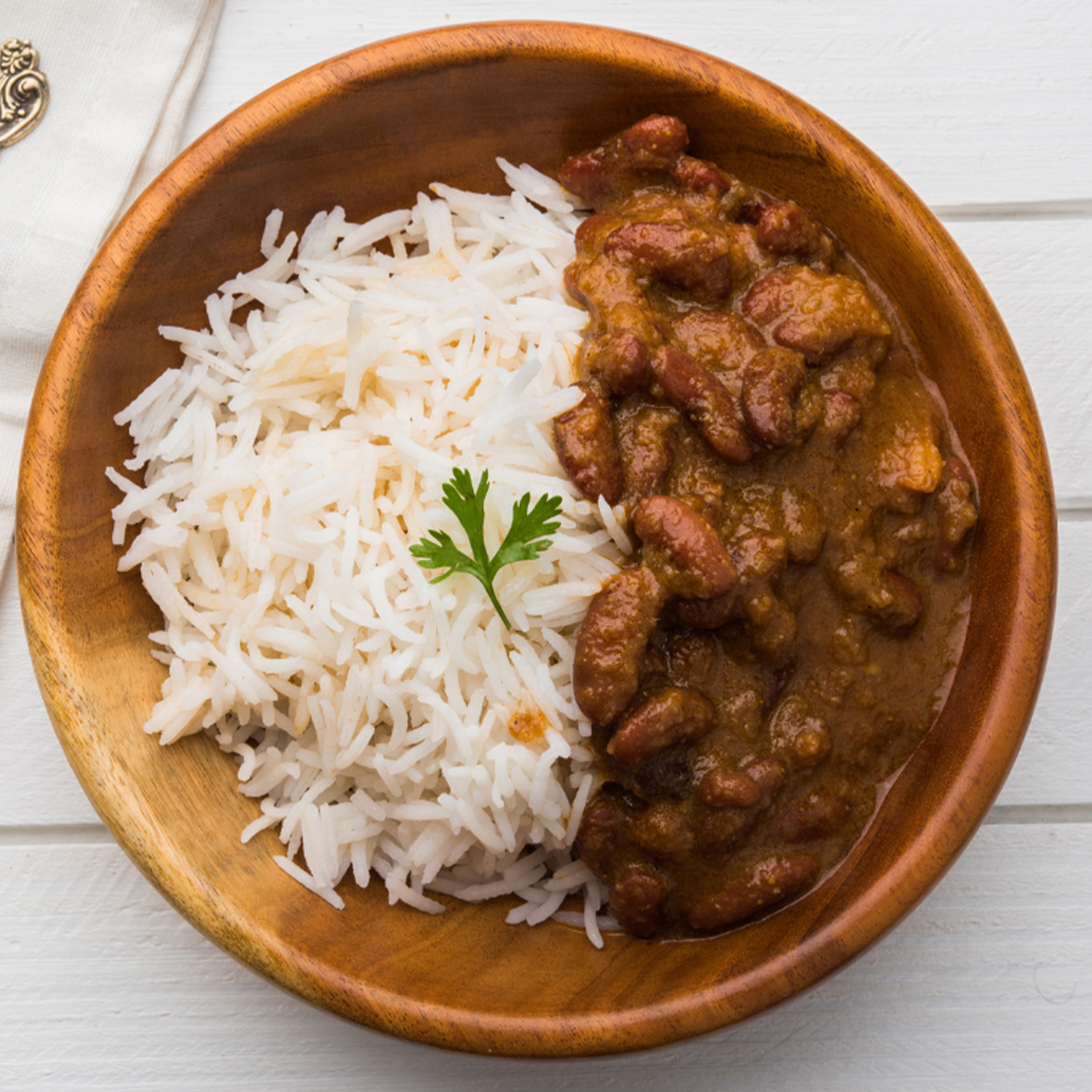 1/8 cup coconut oil or vegetable oil

1 tbsp ground coriander

1 tsp ground cumin

2 (15 oz) cans roasted whole tomatoes

2 small red onions, diced

4 cloves garlic, minced

2 cups vegetable broth

4 (15 oz) cans kidney beans, rinsed and drained

salt and pepper to taste
Warm 2 tablespoons of oil in a large pan over medium-low heat. Add coriander, cumin and tomatoes to the pan. Allow to cook for 6-8 minutes until tomatoes are very tender.

Pour mixture into a blender and blend until smooth. As you blend, make sure to vent as you go. Set to side.

In the same pan, add 1 tbsp of oil and heat over medium-low heat. Add onions and cook for 4-6 minutes until tender. Add garlic and cook for 2-3 minutes. Keep a close eye on the pan to avoid the garlic from burning!

Pour in the broth, tomato sauce, kidney beans, salt and pepper to the pan. Stir frequently and cook for 12-15 minutes on low heat.

Serve warm with rice.
1 cup provides 1 3/4 oz eq meat alternate and 1/4 cup vegetable