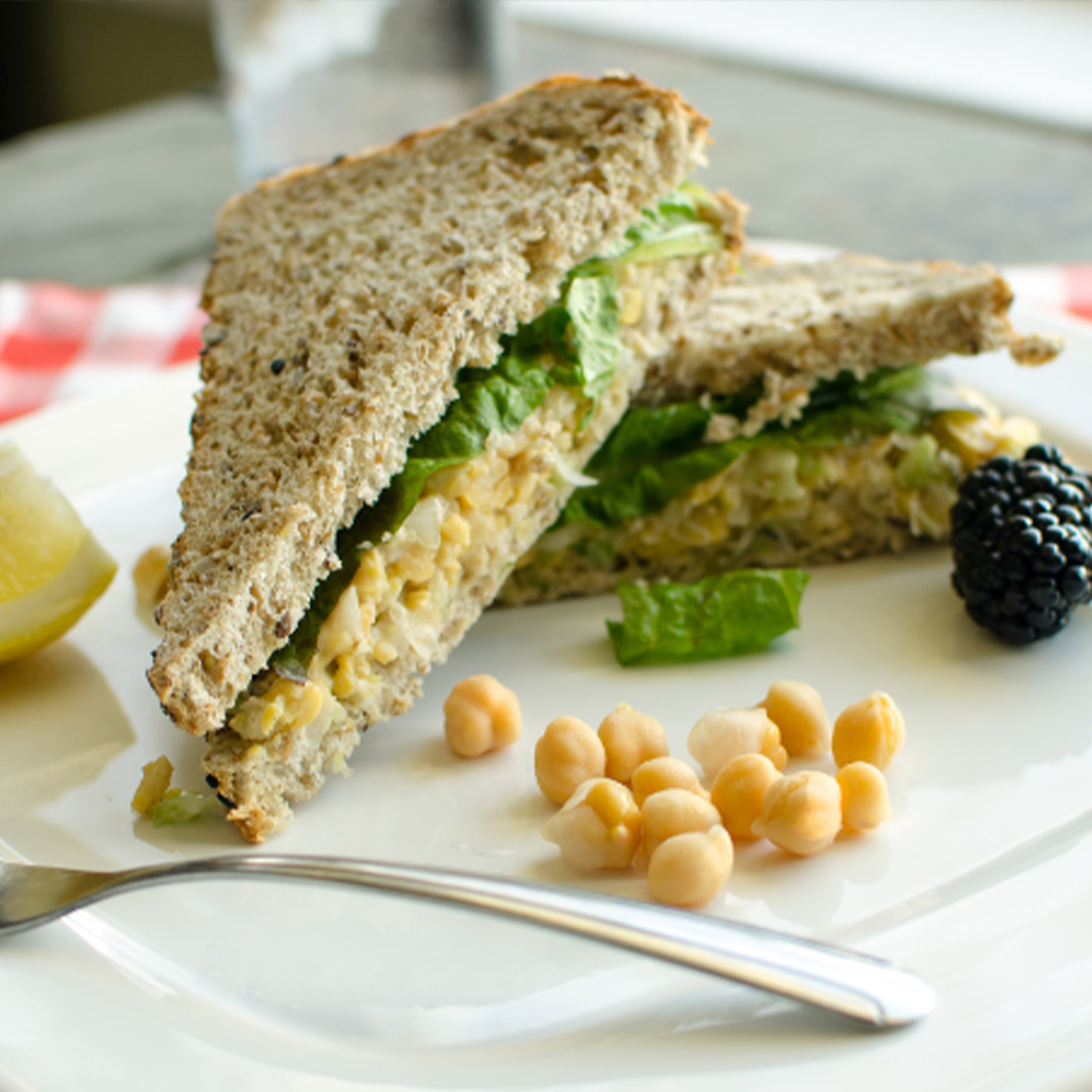 2 (15 oz) cans chickpeas, keep liquid

3 tbsp celery, minced

2 tbsp yellow onion, minced

1/2 tbsp dry parsley

1/3 cup plain yogurt

2 tsp whole grain mustard or Dijon mustard

salt and pepper to taste

100% whole wheat bread slices
In a medium saucepan, add chickpeas with their liquid and additional water if needed to cover the chickpeas. Allow chickpeas to simmer on medium heat for 10-15 minutes.

Using a colander, drain the chickpeas. Place chickpeas in a large bowl and mash with a potato masher or fork. Chickpeas should be mashed but you can still see pieces of chickpea in the bowl.

Add the remaining ingredients, except bread slices, into the bowl and combine until all the ingredients are evenly distributed.

Scoop 3/4 cup of chickpea salad and spread it on a piece of bread. Add another bread slice on top to make a sandwich. Cut sandwich in half, then serve.
1/2 sandwich provides 1 3/4 oz eq meat alternate and 1 oz eq grains