School Readiness: Learning Circles
Sesame Street in Communities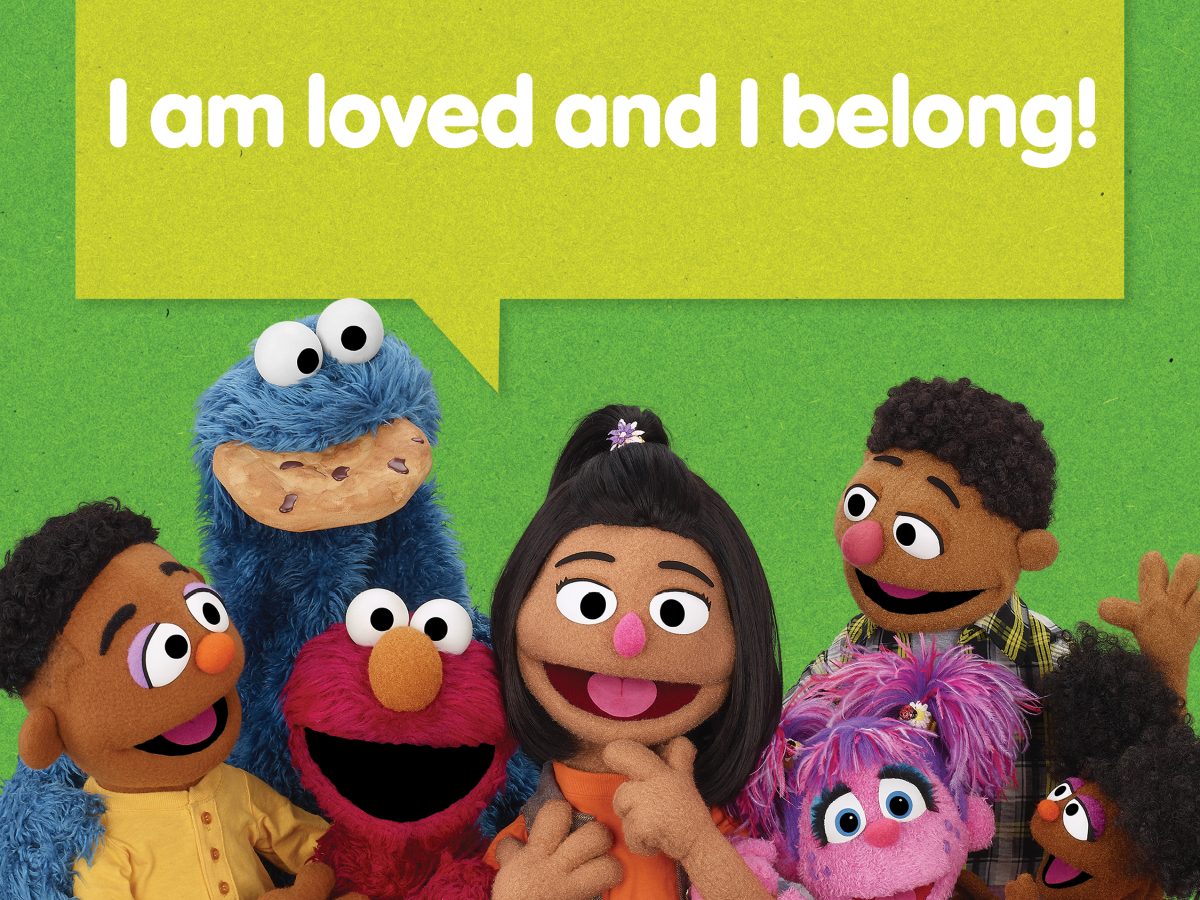 Learning can happen anywhere, anytime with help from the adults in a child's circle of care who keep them safe and well. Sesame Street in Communities' new bilingual (English and Spanish) resources leverage the power of building social-emotional skills and healthy relationships. These skills help children learn to listen, empathize, take turns, and share with others — all key to thriving in school and in life. 
Videos
This video highlights the good feelings that family memories can bring. As you watch together with children, think of—and talk about—happy times you've had as a family. You can focus especially on ones that involve teaching and learning, as in Julia's family and Rosita's family.
When you help children feel seen, heard, and loved, you're building a sense of safety and security—and confidence—that will last a lifetime. Together with children, watch this video, which focuses on adult-child bonds and celebrates the special pride parents and caregivers have for their children. Tell children what you think is wonderful about them.   
Strong connections between teachers and kids can help all children feel seen and heard in the learning space and begin the day ready to learn. Learning is all about relationships, and relationships with teachers and other trusted adults are important and special! Share this video with children to celebrate these important bonds.
When children feel welcome and included, school can feel like a learning party that they're invited to each and every day! At their "learning party," they learn from one another, and they also teach one another. Everyone learns and grows when they feel good and safe, and strong relationships make that possible. Share this video with children and then talk about how they learn.
Printables
Help set the stage for a lifetime of confidence, pride, and strength! Print this page, then invite children to draw themselves in the mirror. Talk together about what you love about them and what they love about themselves. Write those things down, then look in a real mirror together and repeat them (you might post this page near a real mirror). 
Children can help good things happen! Help children think of two things they want for the world or your community and write down what they say. Help them think of one way they can make those things come true and write it down.    
A sense of belonging helps children feel part of something bigger. With this printable page, guide children to connect the dots and see the star that shines within us when we respect, trust, and help each other. 
Sit with your child and say why you're proud of them, what you love watching them do or learn, and what your favorite things to do together are, writing as you go. Then invite your child to color or decorate the page. Post it at home where you'll all see it often!   
After watching the music video "The Wonderful in You", print this page so you can sing the song whenever you like! Move together and have a "Wonderful" dance party. Invite children to decorate the page, then display where everyone can see it often. 
Help kids get excited to meet new friends! Download this printable to remind children of their important place within their community. 
Classroom communities care, collaborate, show compassion… and celebrate! So many important words begin with the letter C! Read this storybook, then print this page and help children complete it.
Every day can be a celebration of learning. Keep the music going! Watch the learning party video, then print this page and post it so you can sing along anywhere, anytime!
Artmaker
Children can create their own unique circle canvas to share their favorite things with their classroom community... and see what they may have in common.
Activity Book
Print (or just read on screen) some or all of this adult-child activity book focusing on celebrating what makes us each unique, how we're all connected, and how little ones can build a better world! You can sit with children and complete the pages together, or just talk about what you see on screen. 
Digital Storybook
Circle time is such a special part of the classroom experience! It's a time when everyone is on an equal level and has the space to be seen and heard.
Article
There is something timeless and elemental about humans gathering in circles (think campfires and folk dances)! In circles, people talk, listen, tell stories, solve problems, take turns, celebrate, support one another, learn…and much more. When it comes to school readiness, classroom circle time is a powerful way to anchor children in a sense of community and belonging, and it's an equally great opportunity for subject-area learning.
Provider Portrait Videos
Get to know preschool teachers Joseph Braswell and Callie Weller. As you watch the video—whether on your own or with colleagues—think about how you might bring her insights and philosophies as well as specific ideas into your work. You might take notes as you watch.   
Teaching children to problem solve is an important part of early education. Watch as Callie Weller, a preschool teacher in Vermont, teaches her preschoolers different ways to solve problems peacefully. 
As you watch, think about the strategies and activities that Callie Weller, a preschool teacher in Vermont, uses to help her children build pro-social skills.    
Preschool teachers Joseph Braswell and Callie Weller discuss different ways to create a welcoming environment for their students. As you watch the video, think about how you might apply their ideas or specific strategies in your classroom. You might take notes as you watch.     
Professional Development
This course is designed to support providers and families. It focuses on learning in a community and includes strategies and resources that affirm and extend children's sense of self, school, and society across learning spaces and among the people they share them with.