USDA FNS Celebrates Team Nominated for Public Service Award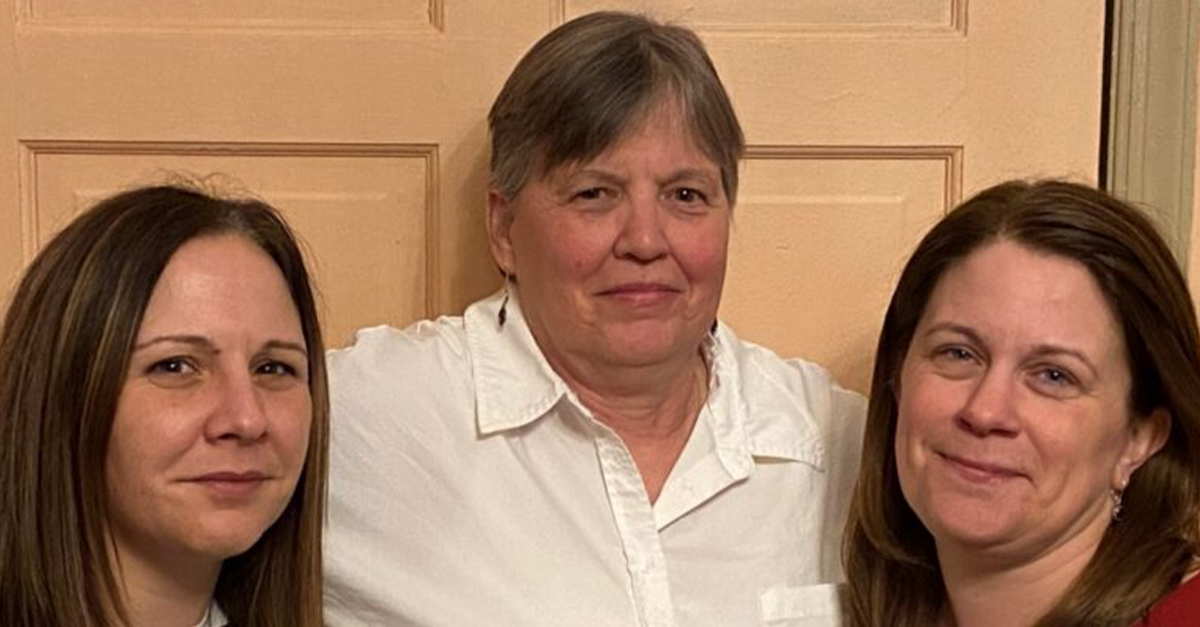 The USDA Food and Nutrition Service team of Lisa Gifaldi, Shelly Pierce and Andrea Gold-O'Connor, along with the SNAP Online Purchasing Team, were nominated for the Partnership for Public Service award in management excellence. The team is also nominated for the People's Choice Award, which has voting open to the public. We offer our heartfelt congratulations to the team for this honor and recognize their work to make it possible for Supplemental Nutrition Assistance Program (SNAP) participants to buy groceries online during the COVID-19 pandemic.
Gifaldi, Pierce and Gold-O'Connor developed a system that for the first time allowed millions of low-income urban and rural residents lacking access to supermarkets and healthy food choices to use SNAP benefits to purchase food online.
Millions of low-earning individuals and families live in food deserts—urban and rural areas that lack easy access to supermarkets and healthy foods.
Spurred by the unfortunate situation faced by so many people, and the food-shopping hardships caused by the COVID-19 pandemic, a team from the Department of Agriculture led by Lisa Gifaldi, Shelly Pierce and Andrea Gold-O'Connor restructured the Supplemental Nutrition Assistance Program—known as SNAP—to allow recipients for the first time to use their benefits to shop for food online.
"The team revolutionized access to SNAP," said Ronald Ward, a deputy associate administrator at USDA's Food and Nutrition Service. "They worked tirelessly to reshape a program that only operated in brick-and-mortar stores to one that provides internet shopping access to millions of low-income Americans."
Although the SNAP online program was operating as a pilot project in a handful of states in 2020, within six months Gifaldi, Pierce and Gold-O'Connor turned it into what is now a 50-state program that accounted for close to $9 billion in redeemed SNAP benefits last year and includes some 200 retailers, ranging from national corporations like Amazon and Walmart to small family-owned stores in remote communities. Thanks to these efforts, by the end of 2022, more than 4 million households each month used SNAP benefits to make at least one online order.
"This program not only met the needs of the moment during the pandemic, but it is having a transformative effect going forward," said Tim English, an associate administrator of the Food and Nutrition Service.
Bringing retail stores on board 
To go from pilot project to full-scale national program in a few months, the team had to "build the ship as we sailed it," Gifaldi said, adding that the pilot program was so new that there weren't standard operating procedures in place.
Two of the key building blocks were a base of retailers willing and able to join the program, and a technology that would allow them to accept the debit cards and the PINs that SNAP shoppers use.
"Lots of folks looking at a technical project like this don't see all of the complexities," Pierce said. "So folks thought we could turn on the switch, press the button and make it go."
One key component was winning over both large and smaller food stores and getting them to participate in the online shopping program.
"The trust between the team and the retailer community was critical," said Laura Griffin, a senior policy advisor at USDA's Food and Nutrition Service.
Meeting technology challenges
But not all of the retailers were technologically equal. While national supermarkets had sophisticated online shopping systems in place, some smaller local stores barely had a website.
Getting them up to speed "required creative work," Pierce said, explaining that the team had to do a lot of hand-holding, provide hours of technical assistance and give personal attention to the small retailers who are an important part of SNAP.
Notable accomplishments included ensuring online retailers could securely accept SNAP users' electronic PINs, testing company websites to make sure their online payment functions worked smoothly and working with payment processors so businesses could accept online SNAP purchases.
"This is a great example of what can happen when public-private partnerships fill a need that really has a huge impact on the public," Ward said.
Griffin noted that the new system has not only provided low-income people access to more and healthier food choices but has also "allowed them to comparison shop by checking out different stores online and finding better prices for goods they want to buy."
Gifaldi, Pierce and Gold-O'Connor essentially added a new payment option—online shopping—to a program that originally began with food stamp coupons before gradually transitioning to electronic benefits transfer. Now other electronic-based transfer programs, such as WIC, the nutrition assistance program for women, children and infants, are adapting SNAP shopping technology.
Beyond its effect on other programs, the SNAP upgrade is helping low-income families in the here and now.
"SNAP recipients are eating healthier and cracking the food desert," Ward said. "These are two long-standing issues we've been trying to solve."