National Asian American Pacific Islander (AAPI) Month
Common Threads & Alliance for a Healthier Generation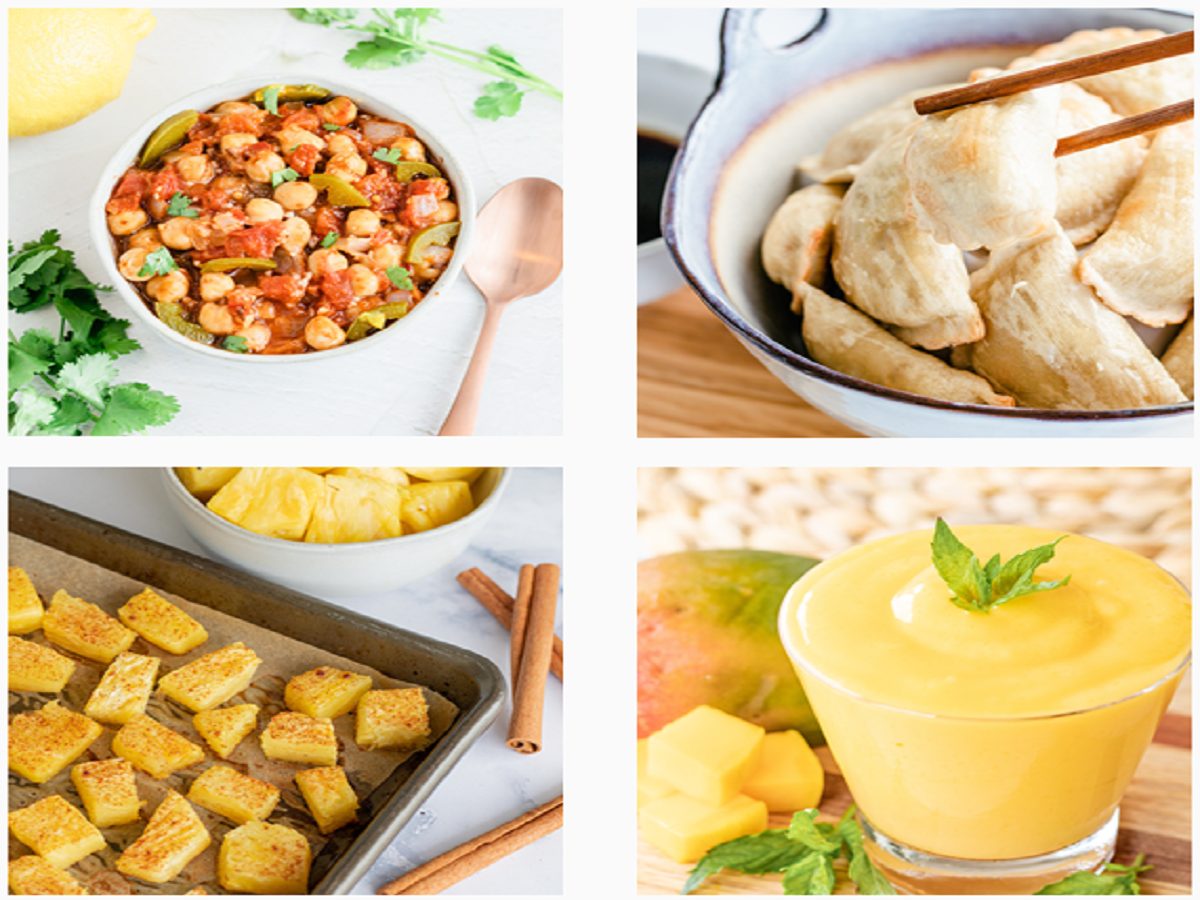 It is National Asian American Pacific Islander month!
AAPI Inspired Recipes
We love learning and celebrating different cultures-- especially through food exploration. AAPI month highlights many countries throughout the continent of Asia and Pacific Islands including China, India, Korea, Polynesia, Hawaii and much more. Our partners at Common Threads have a few Asian-inspired recipes for you to explore along with Cook-Along videos that highlight Asian recipes.
Chana masala, also called chole masala, is believed to have originated in northern India. "Chana" means chickpea and "masala" refers to a blend of spices used in Indian cooking. This recipe takes about 35 minutes total to create. 
There are many types of Chinese dumplings. One type of dumpling is called Jiaozi and they are usually boiled, steamed or fried. Dumplings are traditionally eaten on Chinese New Year's Eve and special family occasions. This dish takes about 37 minutes to create. 
In their early history, pineapples were placed by Caribbean Indians outside the entrances to their dwellings as a symbol of friendship and hospitality. This snack takes 30 minutes to make. 
Lassi is a sweet or savory Indian drink made with yogurt. A great alternative to sugary soda, Mango Lassi gets its sweetness from fruit and honey. This quick and easy recipe only takes 10 minutes to make. 
Fried rice is traditionally made with leftover ingredients, especially day-old rice since it prevents a soggy end product. While this dish takes longer to make, around 65 minutes, Common Threads has a video of their Chef Instructor that you can follow along with as she goes step by step through how to make fried rice.  
Get Moving with a Chinese Traditional Practice
Our partners at Alliance for a Healthier Generation are hosting a live Facebook event on Movement for All Ages: Practice Qigong with Usa Lee on May 24 at 1PM Central. Qigong is a movement rooted in centuries of traditional Chinese medicine. During the event you'll learn about its whole-person health benefits for people of all ages. Tune in from home with family and friends or from your classroom with students.