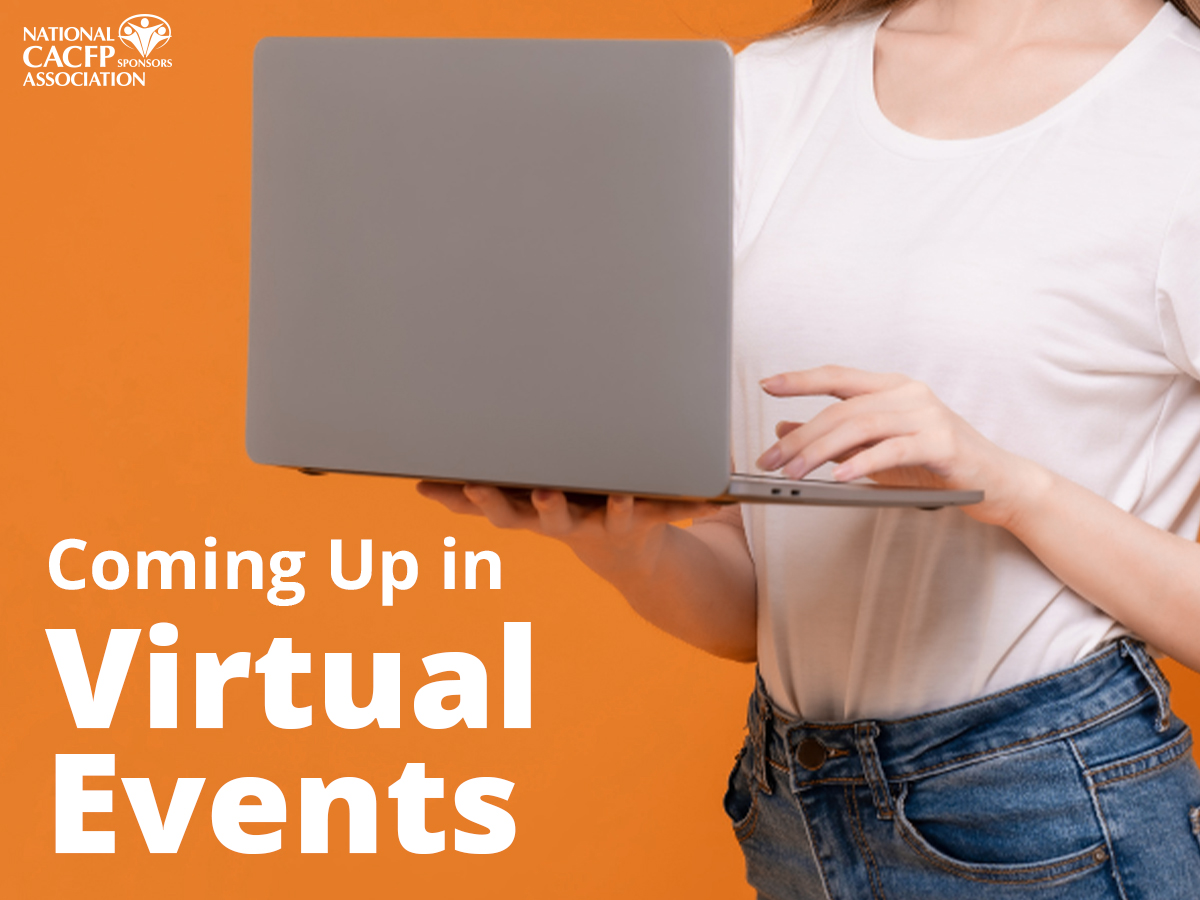 Welcome to this month's exciting lineup of virtual events, brought to you by the National CACFP Sponsors Association!
Each month NCA strives to offer a range of topics providing valuable information and resources to assist you in learning and thriving in your nutrition programs.
Whether you're a seasoned CACFP professional or just getting started, these virtual events are an excellent opportunity to learn, grow, and connect with others who share your passion for providing healthy and nutritious meals to the communities you serve.
So, mark your calendars, grab your comfy chair and favorite beverage, and get ready to dive into this month's series of virtual events!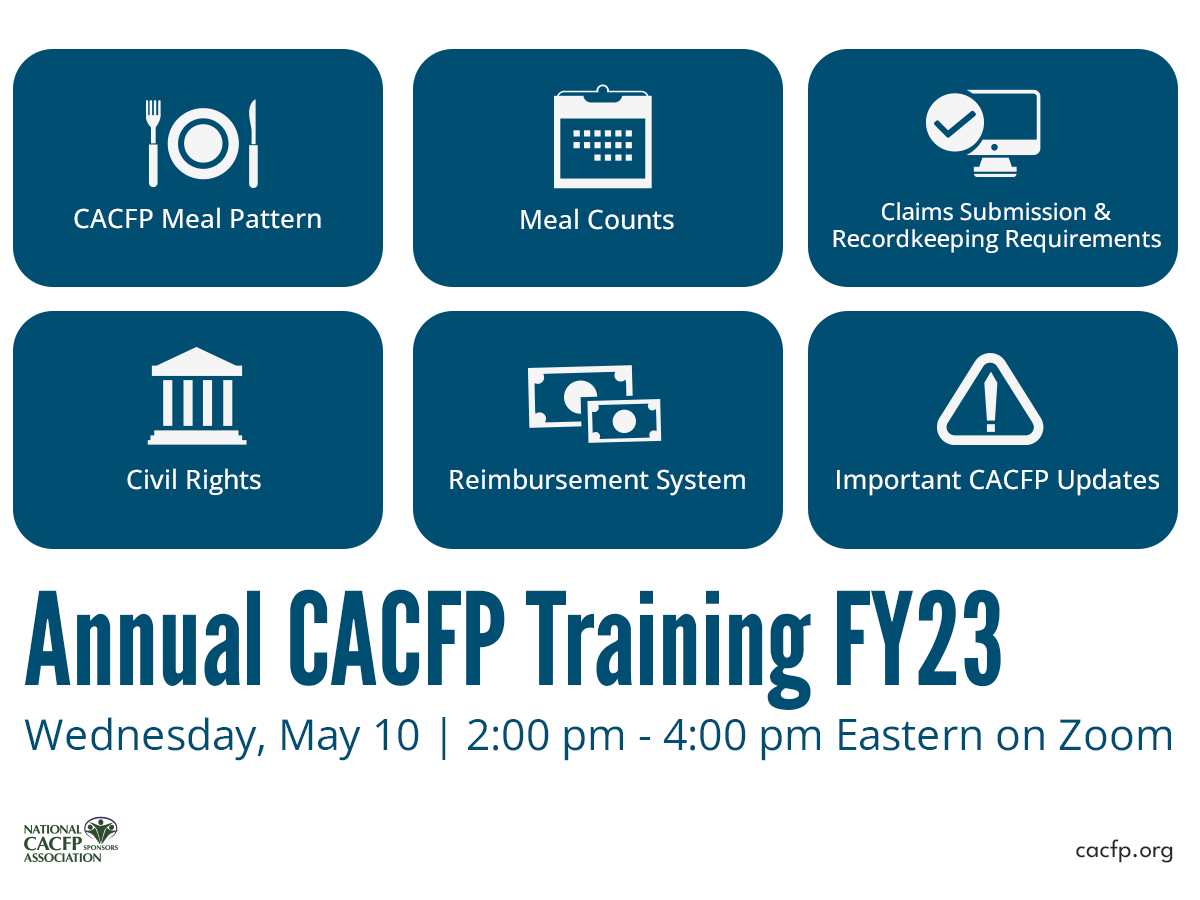 Wednesday, May 10, 2023 | 2:00 pm - 4:00 pm Eastern
Annual CACFP Training FY23
Need a review of the CACFP? Annual training topics for CACFP operators, including child care centers and family homes, will be covered in this two-hour session. Topics will include meal patterns, meal counts, claims submission, review procedures, recordkeeping requirements, monitoring requirements, reimbursement system, food safety and sanitation, Civil Rights, as well as important updates in the CACFP.
New to CACFP? You can also benefit from attending this training as this is a comprehensive overview of the requirements of participation.
Earn 2.0 CEUs for attending this Zoom webinar.
Thursday, May 18, 2023 | 2:00 pm - 2:30 pm Eastern
Creating Your Own Food Station
Need a creative outlet with food but you don't want to overcomplicate it? Or perhaps you want to inject some excitement into your food service or entice children to try new foods in a different way. Creating food stations may be just the right fit for you! Discover how to craft the ultimate food station. Get recipe ideas featuring #CACFPCredtiable fixings and toppings so each child can assemble their very own personalized meal or snack.
Earn 0.5 CEUs for attending this Zoom webinar.
Wednesday, May 24, 2023 | 3:00 pm - 4:00 pm Eastern
Understanding Grain-Based Desserts
Wondering why savory biscotti, rice pudding, and scones are creditable in the CACFP, but the same items made with fruits are considered to be sweet and are not allowed for reimbursement under the meal pattern? Grain-based desserts are a category of food items that are considered sweet and high in sugar. By eliminating grain-based desserts in the CACFP, USDA hopes to reduce the amount of added sugars kids eat in child care. While brownies clearly fall in the grain-based desserts category, other food items can be tricky. Learn how to determine what is creditable and what is not based on the USDA guidance.
Earn 1.0 CEU for attending this Zoom webinar.
Check back next month for even more virtual training opportunities!
Do you have a question or topic that you'd love to learn more about through one of our virtual trainings? Check-out The Learning Center for our extensive library of training opportunities or shoot us an email with your ideas to nca@cacfp.org.