Tons of Training at NCNC23: Wednesday Recap
Attendees started their day as early as 6 am on Wednesday at the National Child Nutrition Conference at our Sunrise Session. With a day chock full of workshops, shop talks and featured speakers, we think it's best to let our attendees give a bit of insight into what they experienced today.
Attendee Testimonials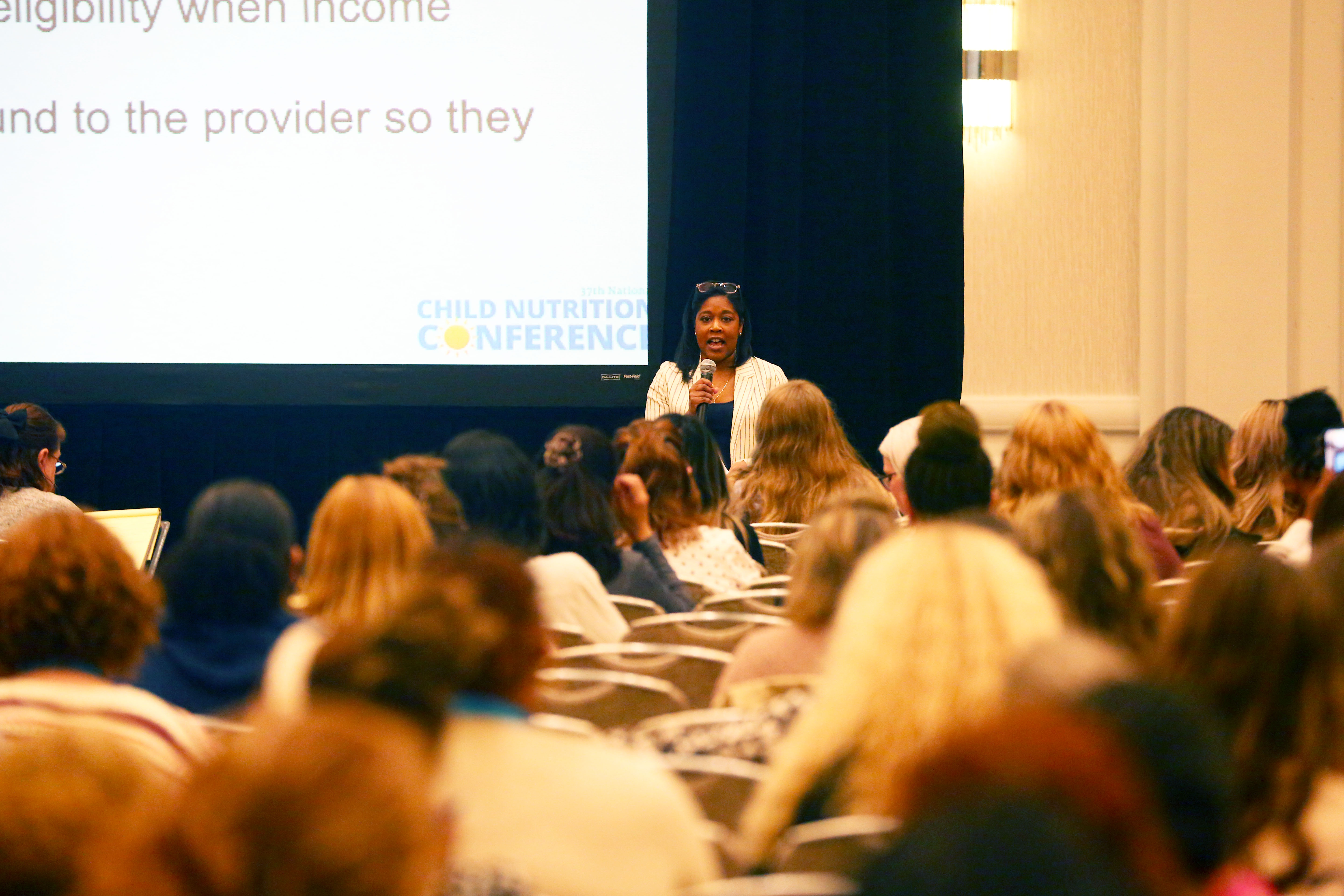 Avoid Costly Mistakes in the CACFP
"For me, it was about preparing for an administrative review, but before. It was telling me about how not to get errors on your menus, how to not get errors on your eligibility forms. A lot of it helped you to prepare with your monitoring so that when you do have an administrative review, you're not correcting mistakes that you've made. It was information that I already knew, but had struggled with, to be perfectly honest. What Jocelyn (Moss) gave were some different ideas that I'm going to implement to make sure that we stay compliant." – Rache Cross, Caring People Alliance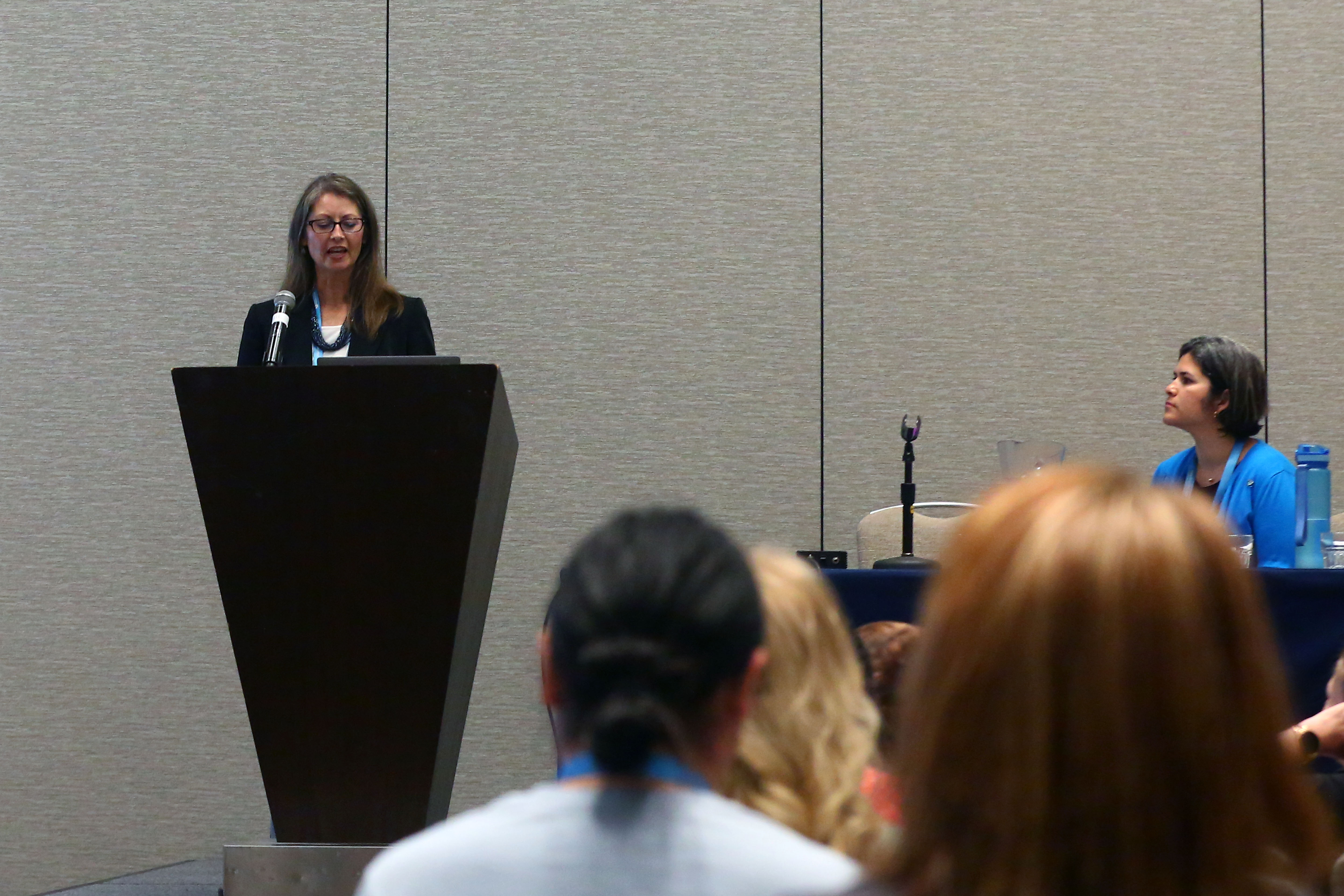 Crediting Basics and Beyond in the CACFP
"Members of the USDA let us know where to find tips on how to credit meal components. They were physically showing how to do that through those tools online. They pulled up the Food Buying Guide and went through a step-by-step example of how someone might credit a grain based off a food label. They showed a lot of the Team Nutrition resources, where to find them and how you might use them in a daily application. They had QR codes for all of their resources printed on a handout, which was so helpful, because websites get so long and cumbersome. Having USDA here, I'm really blown away by how frequently I've run into them throughout the conference. They are wanting to talk to you and get your feedback. It's really been beneficial because you're getting a lot of information from a super reliable source, and if they don't know, they're going to steer you in the right direction." - Lisa Stewart, Council Bluffs Community School District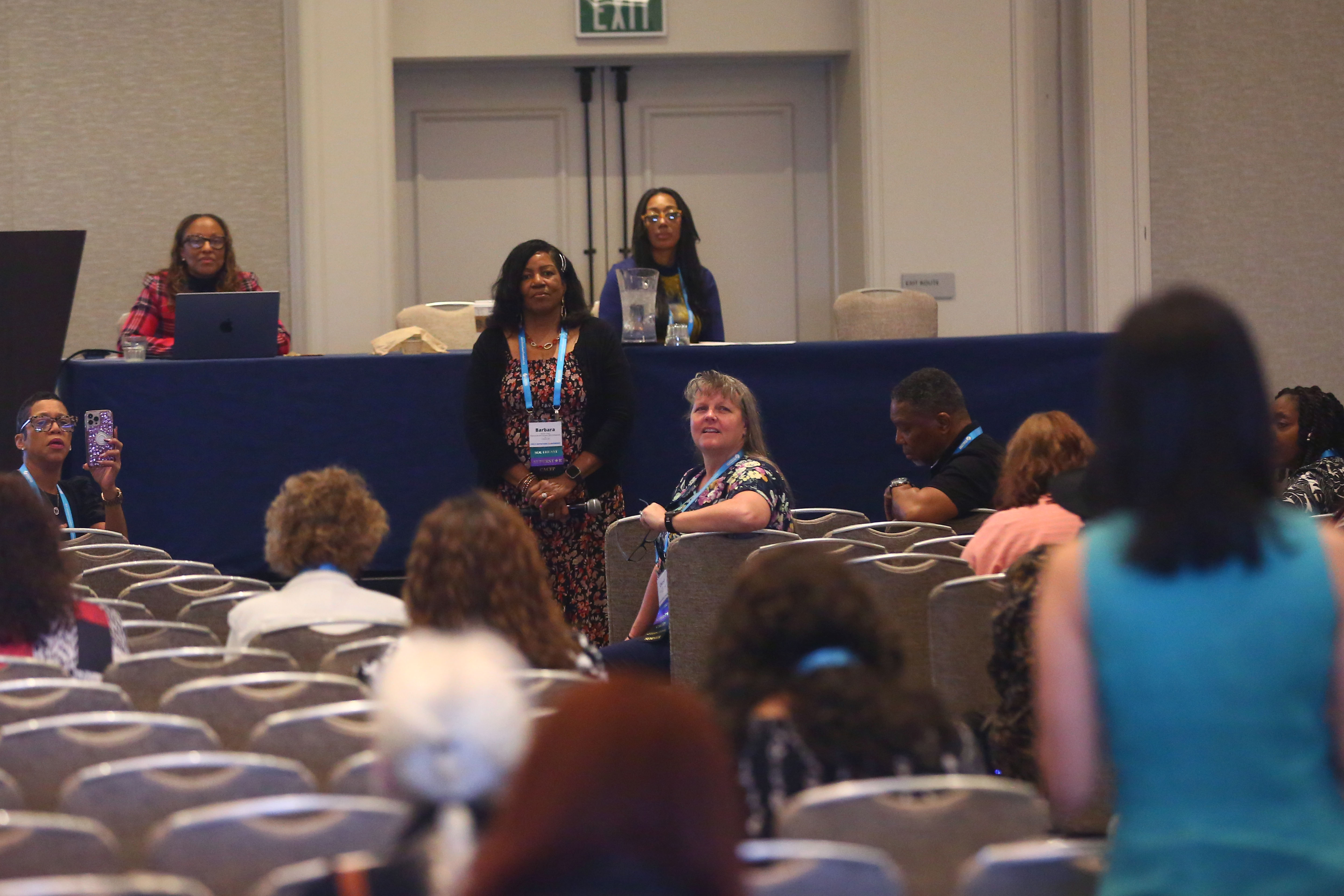 ­­ Expanding Afterschool Meals Through CACFP and SFSP Partnerships
"Overall, she gave a basic illustration on how to set up your program, how to connect with the communities, how to connect with churches and schools, and also how to build your program from social media and partnerships. We feed kids every day, with three to four hot meals a week and cold meals as well. One of the big takeaways for me was doing more partnerships with other communities who are trying to serve kids as well." -Keemon Leonard, People for Change Texas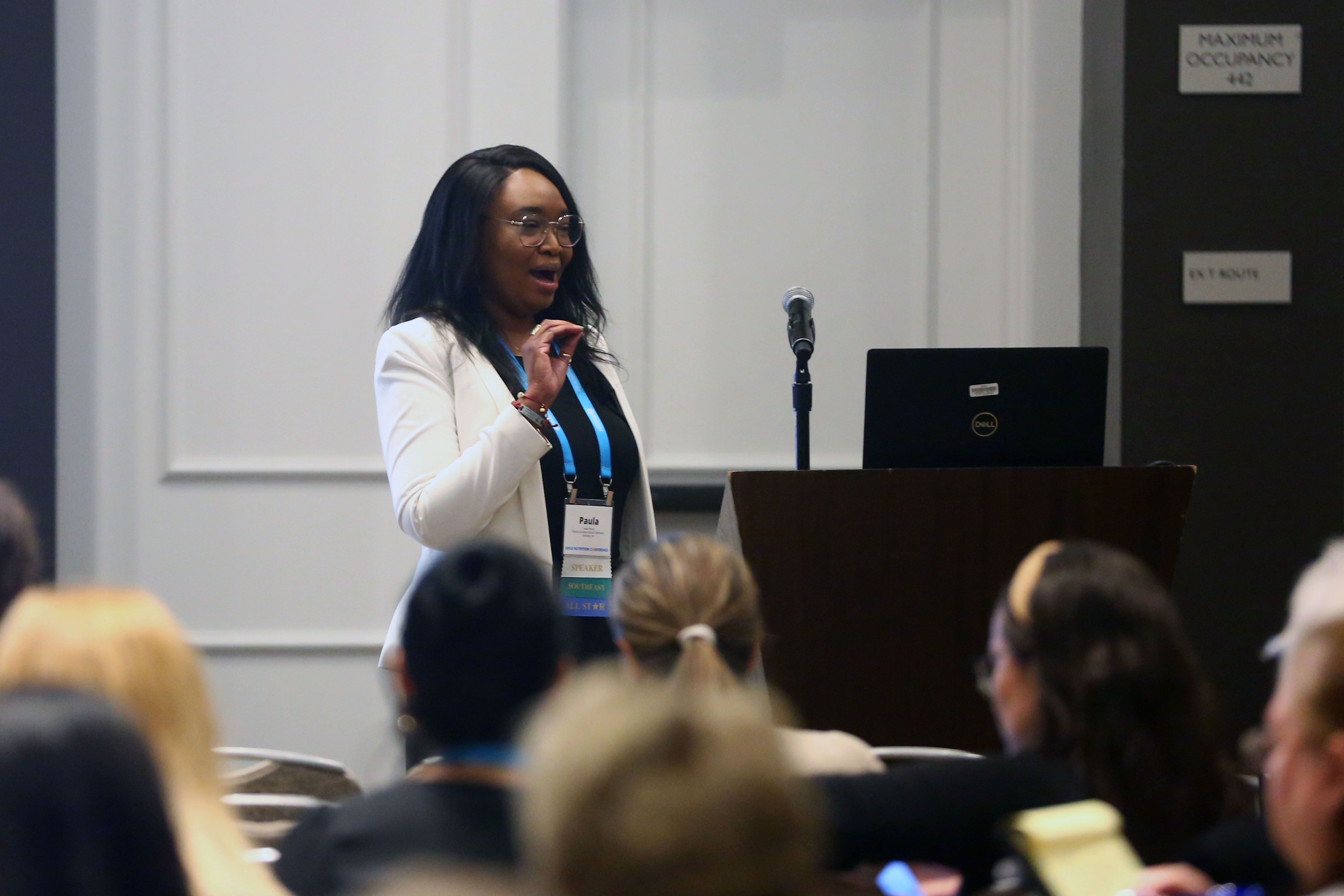 Nutrition Impacts on Brain Development
"I'm hoping to educate some of our parents in our emergency shelters. I'm thinking about having some kind of training around the benefits of eating healthy and why it's so important. The workshop was about what foods are good for brain development, and which are important for developing neurons early in childhood. What you put into your children really is important. It matters. Not so much sugar, not so much processed food. Philadelphia is a huge food desert, and it's hard for people to get fresh produce and to avoid processed food, and they default to junk food. It was a wake up call about how important it really is to push for the right foods, even personally for myself." – Patricia Smith, City of Philadelphia Office of Homeless Services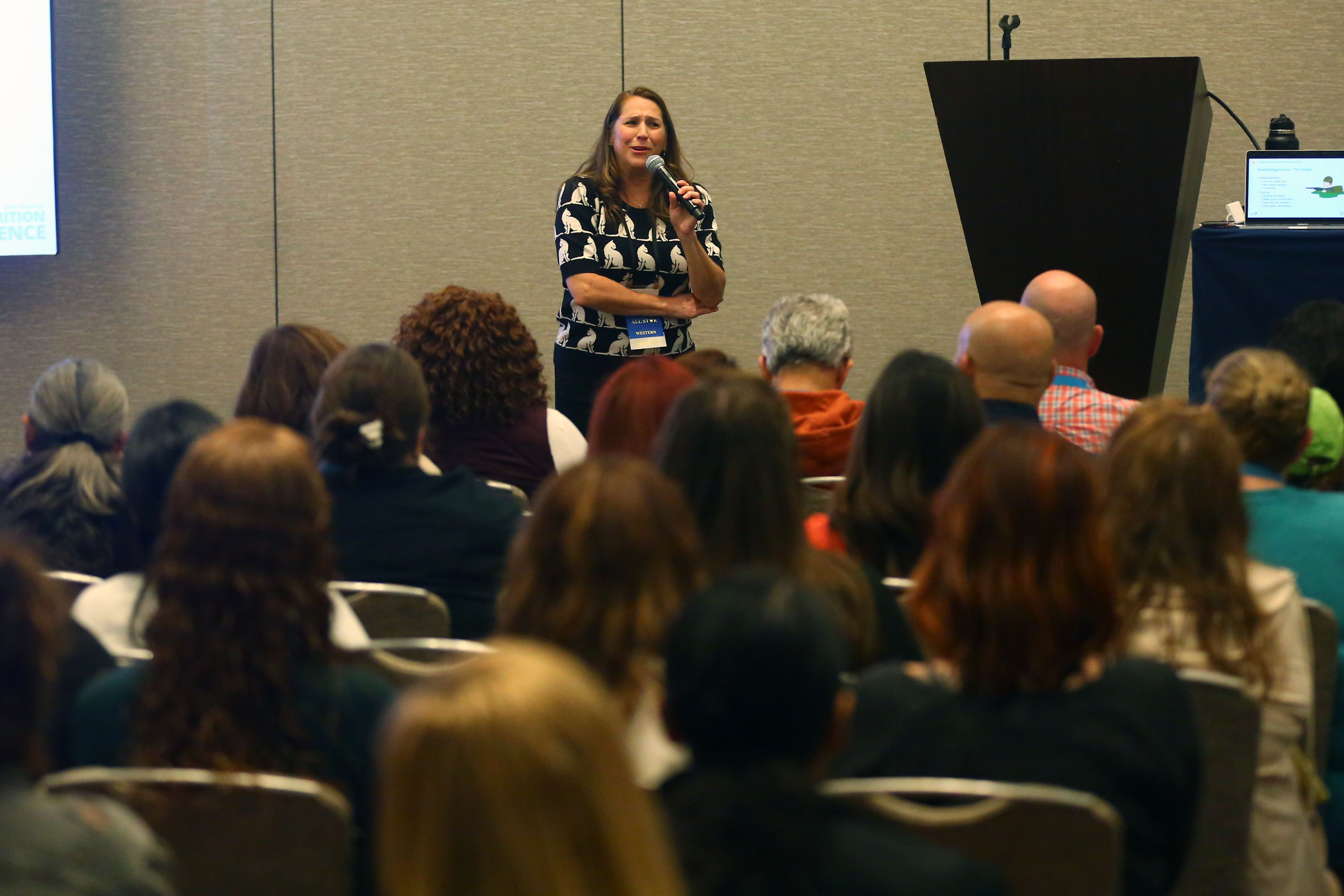 Working with Difficult People
"Kathleen Czech was great. The session was about how to calm the situation. You have to answer, or they're going to walk on you. But you don't make it their fault. Instead of saying 'you, you you…' you should say, 'I would think' or 'I would suggest' and you calm them down, no matter how irate they get. Not only do I feel better about how I can handle situations at work, but with my children too." – Mark Cittadino, Nutrition Education Services, Inc.
USDA Updates
The USDA provided its annual CACFP Policy Update on Wednesday morning. Of particular note, they provided input on the proposed rule that would affect the CACFP meal pattern to align with the 2020 Dietary Guideline for Americans. They also spoke on a final rule that will be released for program integrity, as well as a proposed rule on the serious deficiency process. During the lunch break, representatives from USDA convened with State Agencies and Sponsoring Organizations in two separate listening sessions to discuss challenges and issues faced in the CACFP, as well as potential changes coming to the food program.