A Full Day of Fun at NCNC23: Tuesday Recap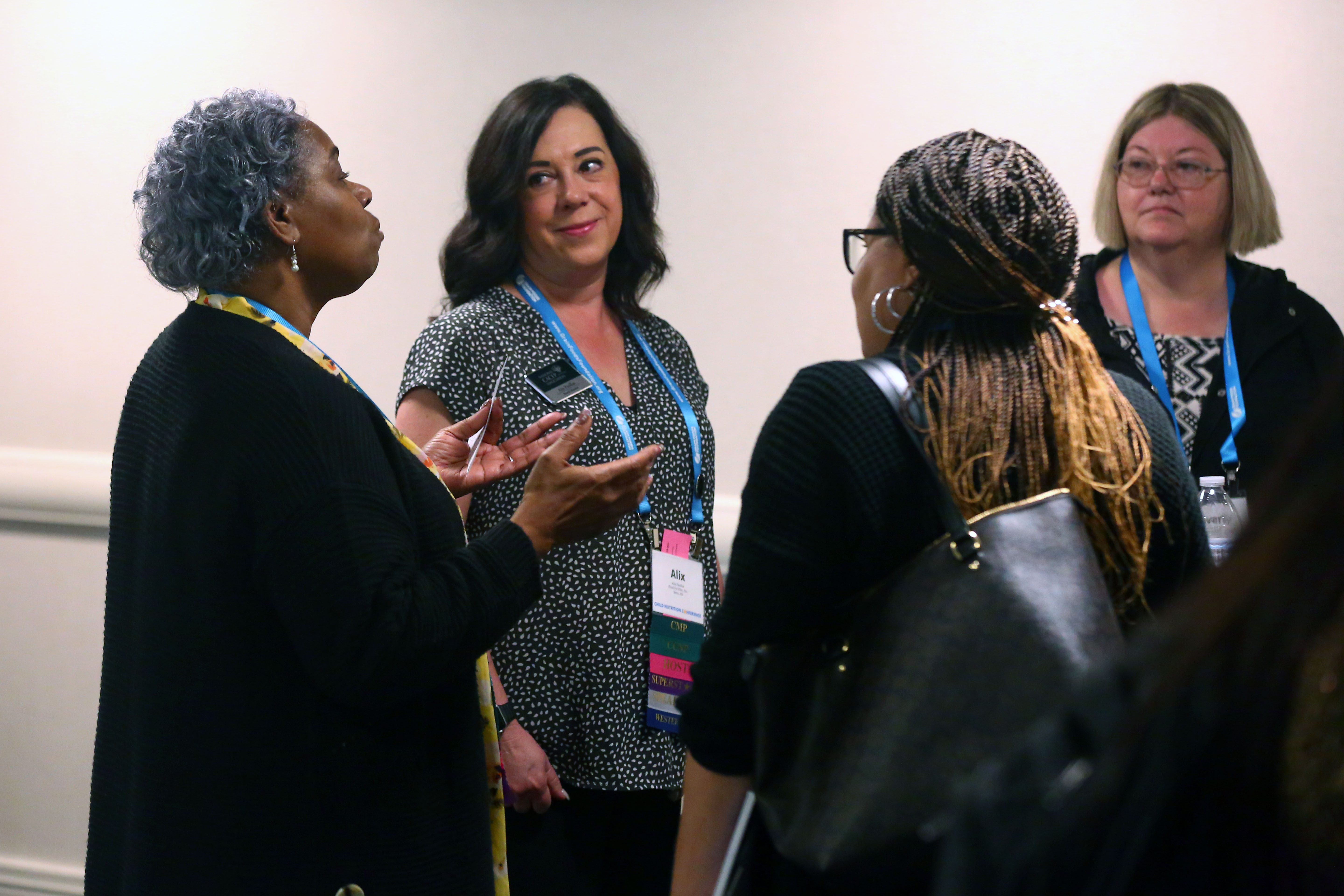 We had an early start on Tuesday morning at the National Child Nutrition Conference, greeting more incoming attendees all day. At 8 am, attendees were invited to network with other professionals with similar backgrounds as our Group Meetups provided 24 different networking groups. For those who wanted to learn more about what resources the National CACFP Sponsors Association has to offer, our President & CEO Lisa Mack showcased the creditable tools and resources available on cacfp.org.
Preconference Academies
Susan Ison, Katie Chatfield and Melinda Nguyen went into a deep dive on Menu Planning in the CACFP. For attendees who operate the afterschool meals program, we had CACFP 101: Afterschool Meals with Kati Wagner, Melissa Moore and Keith Johnson. Finally, Tamika Figgs and Amanda Tucker shared their expertise on training management and administration with Policies and Procedures for CACFP Success.
Jose Montano attended the Menu Planning in the CACFP session, and he found the session to be extremely informational as it is his first time at the National Child Nutrition Conference. "This is just my second year in the CACFP – I run the kitchen for Grand Ronde Head Start. I met a mix of people here – there were dietitians and nutritionists, and a lot of people running kitchens like myself. The resources that were provided in this session were something that I can take back to my job, and I look forward to coming back next year as well."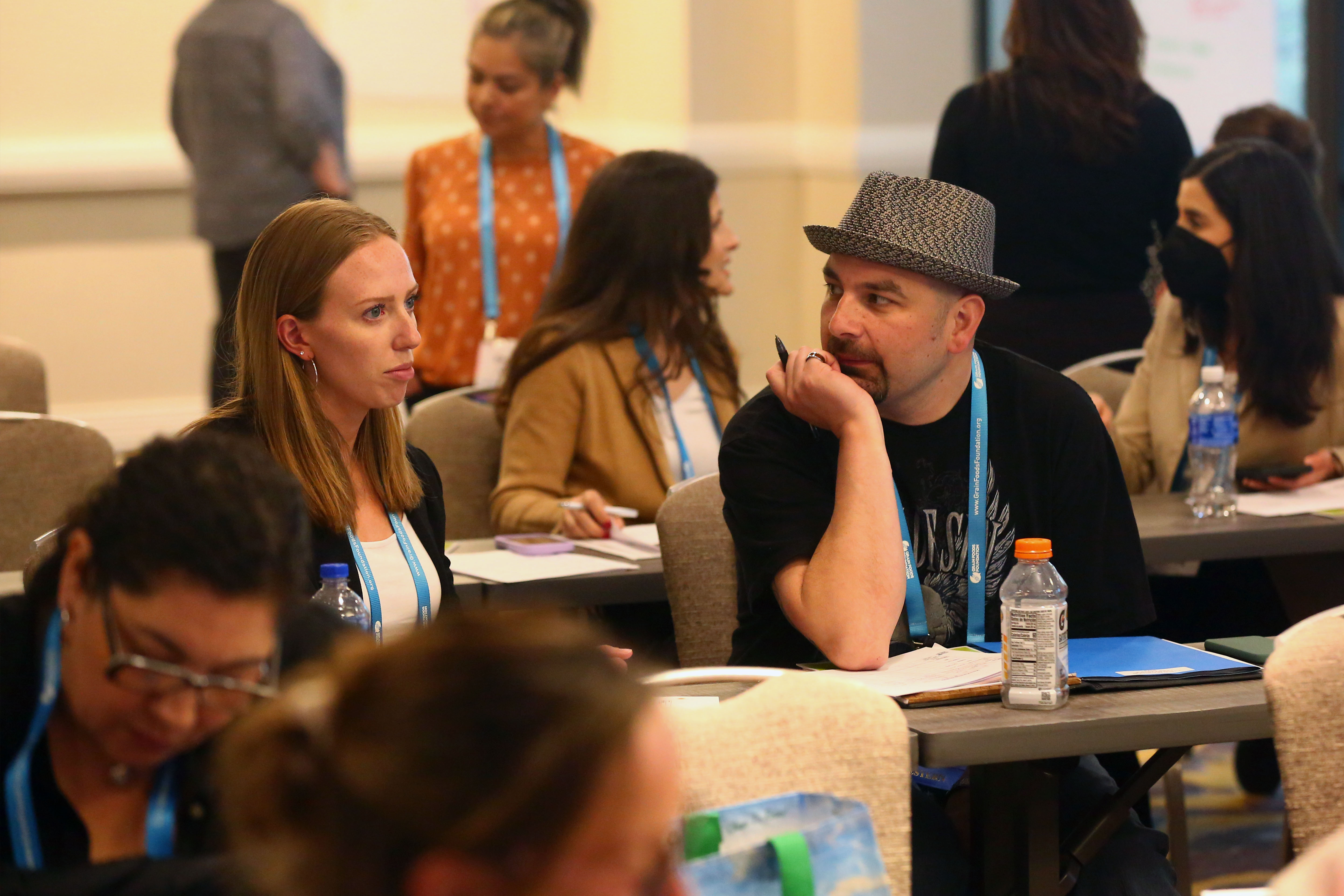 Welcome to San Diego
Our General Session featured a welcome address from Jessie Rosales of the California Department of Social Services, as well as words from Lisa Mack and NCA Board Chair Blake Stanford. We were happy to present our Friend of CACFP Award to Stacy Dean during the General Session, who advances food and nutrition security for all Americans in her role as the Deputy Under Secretary for USDA Food, Nutrition, and Consumer Services.
"We are so grateful for everything that the CACFP Community does," says Dean. "You change the lives of children; you change their futures. We plan to leverage your expertise and spread the word among child care leaders across the country."
Following Dean's remarks, attendees heard from Rear Admiral (Ret.) Frank Ponds, who spoke on why nutrition in early life matters so much from our military's perspective.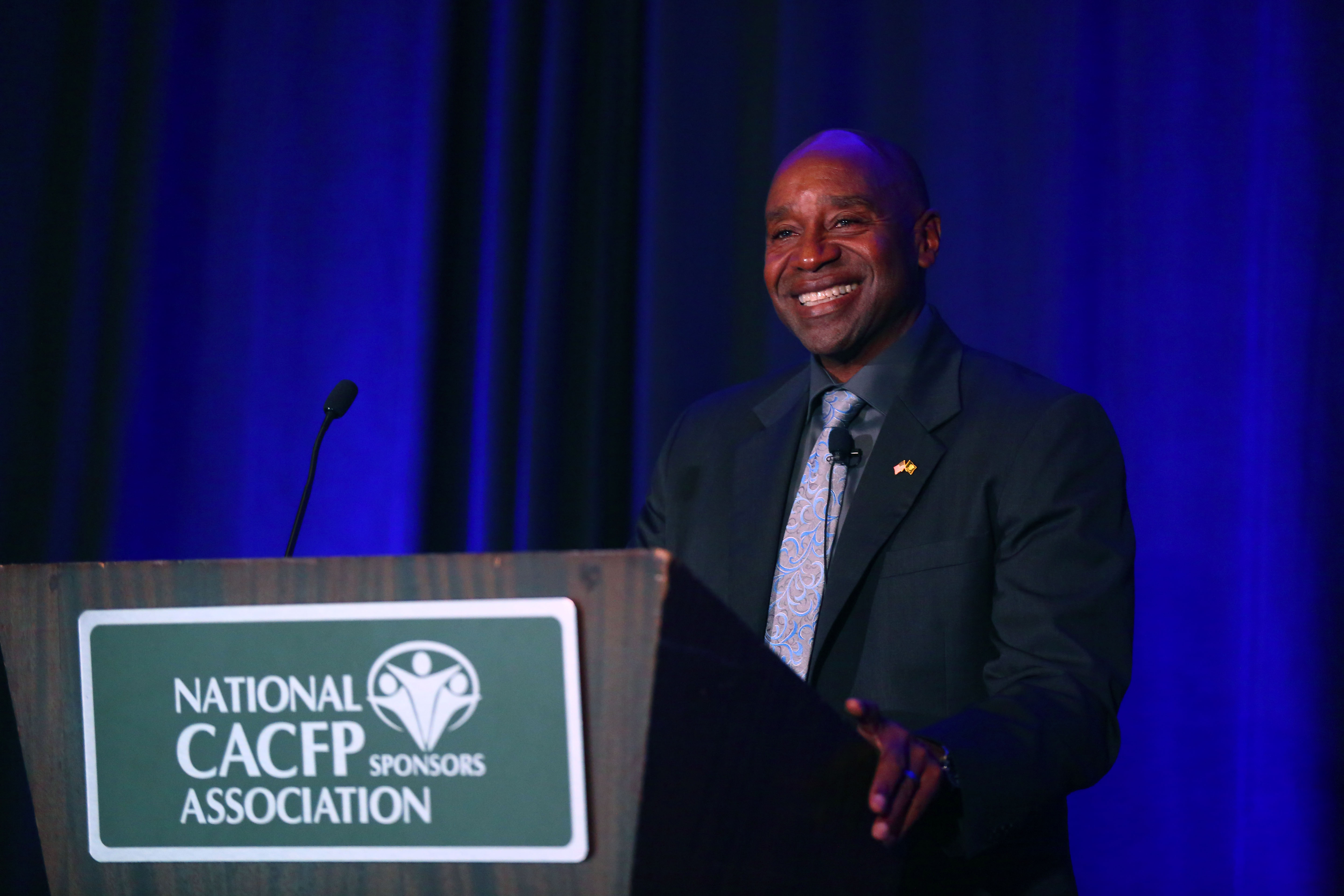 The End of a Full Day
Attendees got to ease into workshops with one session on Tuesday, choosing from one of 14 topics. Everyone then transitioned over to our Exhibit Hall for another chance to mix and mingle with each other at the Mix It Up! Welcome Reception.