Sesame Street in Communities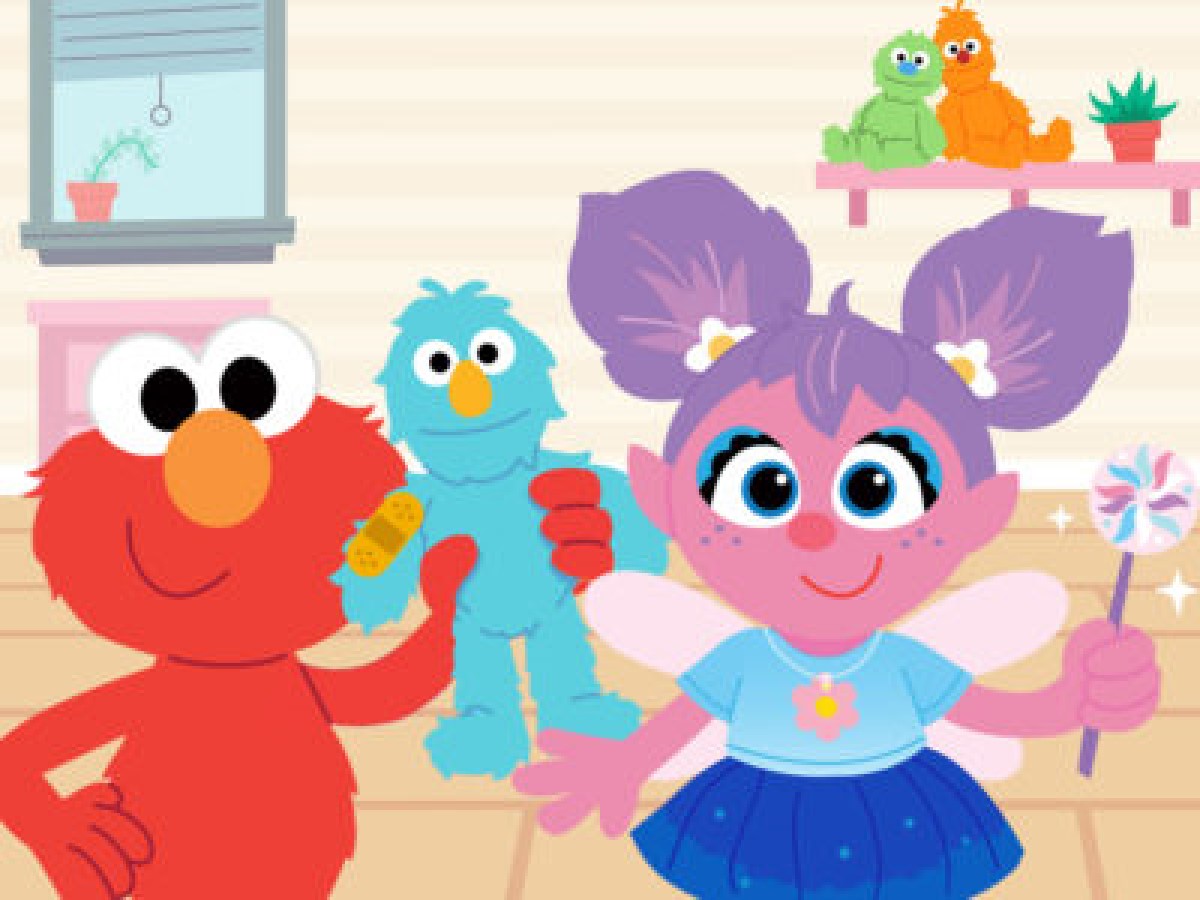 Healthy teams are made up of all the people who work together to keep children growing healthy and strong, like caregivers, doctors, and teachers. Our partners at Sesame Street in Communities have created new materials that focus on the importance of healthy teams. They've created new resources that include a Muppet video, 2 articles for parents and providers, 2 printable pages, a family activity guide, an interactive game, and a digital storybook. 
Talking and listening are important parts of any doctor's visit. Together with your child, watch this video and notice how the doctor, Abuela, and Rosita ask questions and share information at her five-year-old well visit. After you watch, you might: 
Ask children questions about what happened at Rosita's check-up. What parts of the visit were familiar? How was Rosita's visit similar to their own experiences?

 

Point out that the doctor listens to Rosita's heart. He hears her heartbeat and knows her heart is healthy. The doctor listens to Rosita and Abuela's words, too. Talk about the things Rosita tells her doctor she loves to do. What does he learn about Rosita? What do Rosita and the doctor both enjoy? The more the doctor knows about Rosita, the more he can help her grow healthy and strong.

 

Ask children what they might want to tell their doctor on their next visit. Each family has their own unique strengths and many of those strengths are related to their culture. Rosita talks about dancing with her extended family at parties and falling asleep to her Abuela's lullabies. Think about how your family's culture and traditions play a role in your child's daily routines and health.

 

Notice how Abuela asks the doctor questions and shares information about Rosita. Think about any questions you might have for your child's doctor about food, physical activity, bedtime routines, or sleep.

 

Point out that Rosita gets a special sticker after her check-up. The doctor and her Abuela know that going to the doctor can bring up big feelings, such as fear, excitement, or worry. They're proud of Rosita, and Rosita is proud of herself too! Ask children how they might like celebrating when they feel proud.

 
In this game, Elmo and Abby pretend that they're doctors! Make-believe play builds a variety of helpful skills. Children can "act out" familiar scenes and work through their emotions. As children pretend to be the doctor and say things out loud, they process their thoughts, feelings, and fears. When they're playing the doctor, children feel more in control and less nervous about the unknown. Role-playing also helps them see things from another point of view—they get to try out how it feels to be the doctor giving care and attention. They can practice empathy, caretaking, creativity, and flexibility. 
As children play, they will: 
Recognize and identify

familiar tools from the doctor's office

 

Play and learn about

unfamiliar doctors' tools

 

Pretend and practice

things that take place at the doctor's office (taking blood pressure, listening to a heartbeat, giving a shot, looking in eyes, ears, and throat, and so on)

 

Calm and comfort

the Muppet in need of care

 

Celebrate

by giving a sticker reward at the end!

 
Later, you can keep the learning going through questions and conversation. By talking about what they know, you're helping children view themselves as an important part of their own healthy team. You might ask: 
Do you remember your doctor's name? (if children have a regular doctor)

 

Which of these doctors' tools have you seen before? Which ones were new to you?

 

How does each tool help the doctor or nurse check your body?

 

What can you do to help doctors and nurses take good care of you? (How would you help them see into your throat? How could you sit when they give you a shot?)

 

What could we do together to help you feel calm at the doctor?

 

What would you like to do after our visit to the doctor?

 

How would you like to celebrate doing such a good job at your check-up?

 
You can also practice different ways children can calm themselves down at the doctor, such as belly breathing, squeezing a comfort item, holding your hand, or thinking about something else. Children might be peacefully distracted by games like "I Spy," drawing in a notebook, or singing songs while they wait. 
In this storybook, Wes and his dad Elijah talk about Wes's healthy team—the important people who help keep his body and brain healthy, strong, and safe. 
Read the story together. As you read, encourage children to talk about their own healthy teams by using the prompts on each page. How does each member of their team help them stay safe and healthy? 
After reading, emphasize how children are important members of their own healthy teams! When they drink lots of water, eat healthy foods, move their bodies, spend time outside, and get lots of rest, they're taking good care of themselves. 
To strengthen your child's healthy team, you might: 
Get to know the other adults in your child's life, such as their friends' or classmates' parents, teachers, and so on.

 

Reach out to others on your child's healthy team. This could be a quick conversation with an activity leader, or an e-mail to a teacher to ask how things are going.

 

Share struggles. If something new is going on in your child's life, let your child's healthy team know.

 

Celebrate your child's accomplishments with the other healthy team members. You're all in this together!

 
Print and use these pages (or just view on screen) before your child's next sick or well visit! In this guide for both you and your child, you'll find: 
information to help you prepare for children's sick and well visits

 

tips for before, during, and after a visit

 

activities and games to help children feel comfortable, calm, and reassured

 

suggestions for coping with chronic illnesses such as allergies, asthma, and diabetes

 
A little bit of preparation can help you make the most of your child's well-child visits. Before your appointment, think about any questions you have about your child's health, growth, and development. You can use this printable to organize your thoughts, then bring it to your appointment. Together with your child's provider, you can talk about what's important for your child. 
For more resources on staying healthy, visit Sesame Street in Communities Staying Healthy webpage.