New Factsheet for ECE Providers from the CDC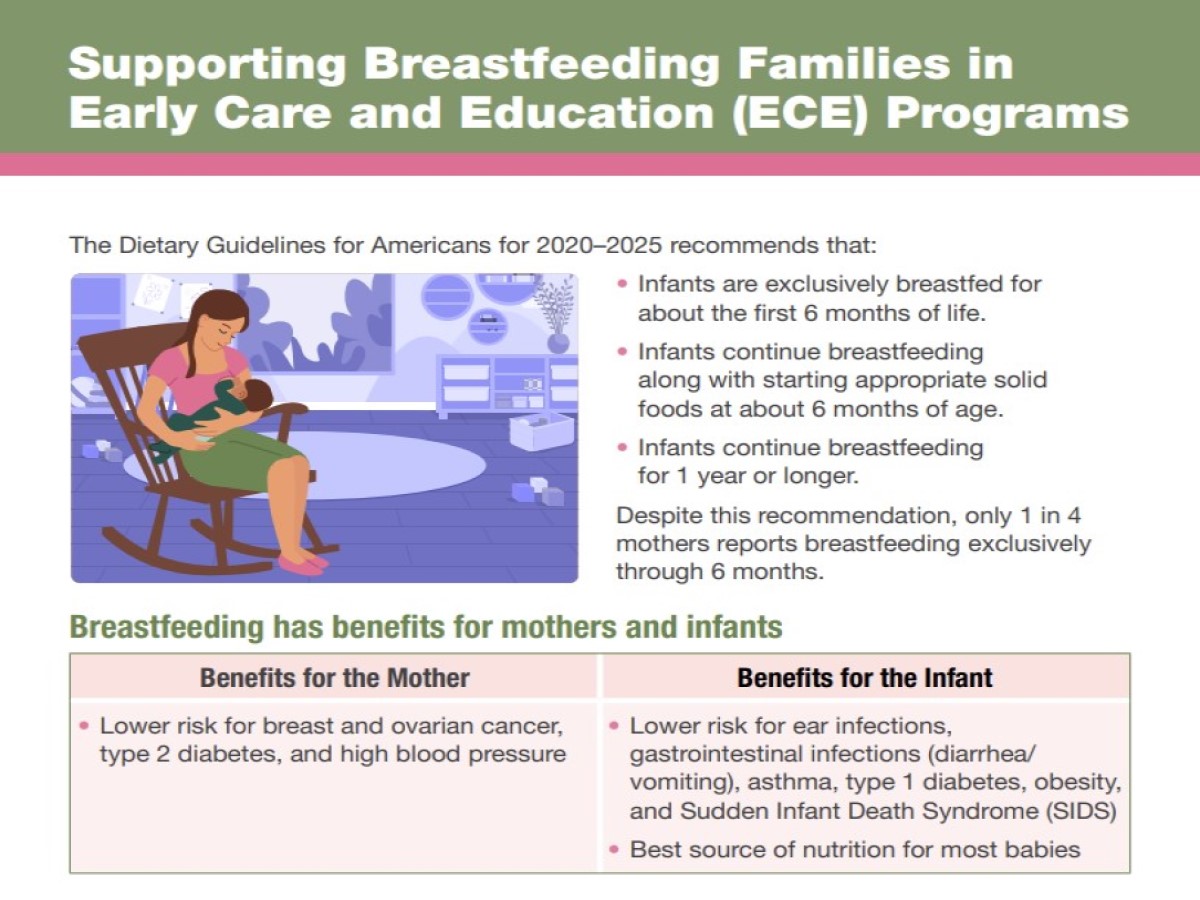 CDC created three new fact sheets for Early Care and Education (ECE) providers about Early Child Nutrition and Feeding. The fact sheets offer tips and best practices for supporting breastfeeding families, information about safe storage and handling of breastmilk, and strategies for introducing solid foods. The fact sheets can be found on CDC's Early Care and Education Resource Library page.    
When mothers return to work or school and their child is in someone else's care, they may face barriers to continuing to provide their child breast milk. This factsheet suggests some ways your ECE program can support mothers in reaching their breastfeeding goals. 
It's important to follow recommended storage and preparation steps to maintain the safety and quality of expressed breast milk for the children in your care. This factsheet provides general breast milk storage guidelines and best practices for storing and preparing milk safely in the ECE setting. 
Solid foods, such as infant cereals, fruits, vegetables, and meats, are those that are the right texture for an infant's development. They are also called complementary foods because they are given in addition to breast milk and infant formula. This factsheet has information on when to start serving infants solid foods, how to discuss this with their guardians, what types of foods and drinks are appropriate, and safety measures.