Supporting Kids' Nutrition Security Through CACFP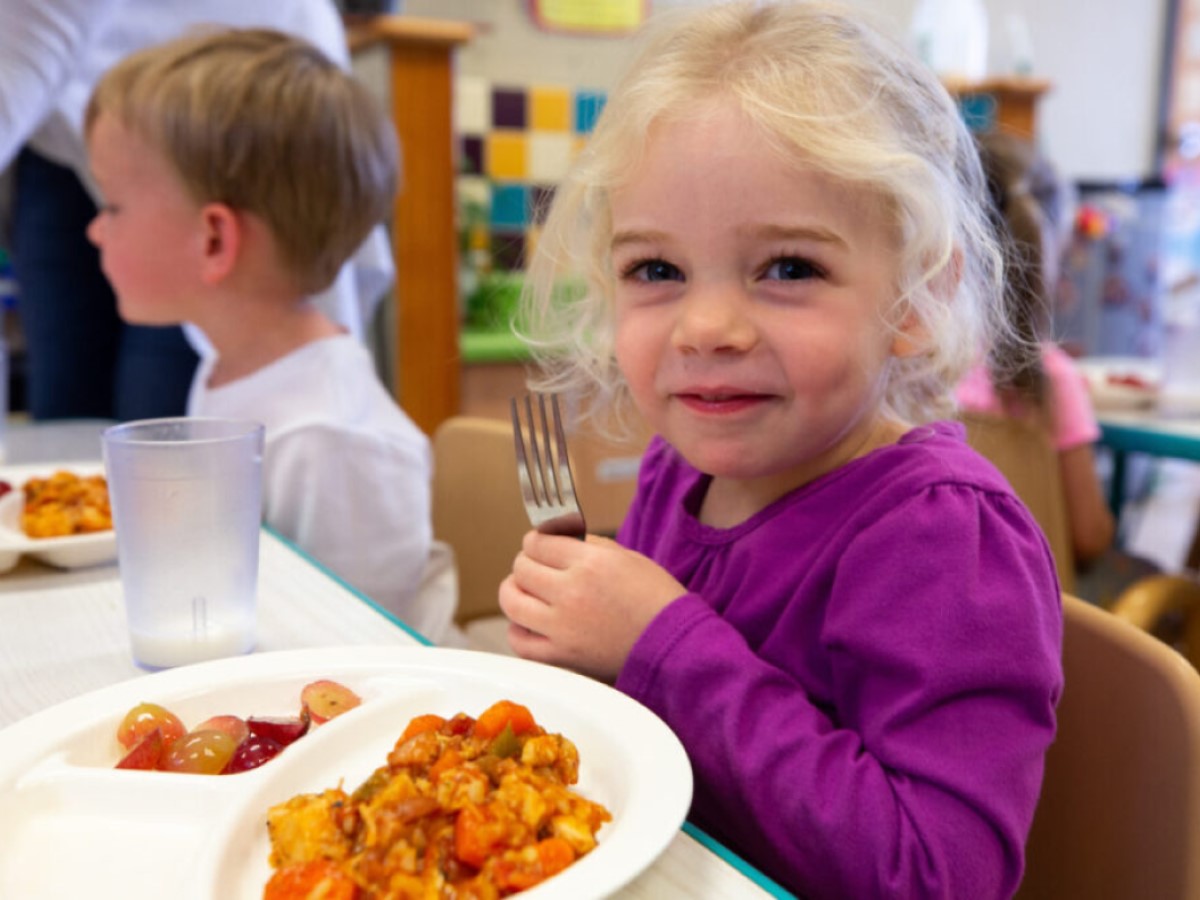 Published by the Robert Wood Johnson Foundation. 
All kids deserve a healthy start to life, and the Child and Adult Care Food Program (CACFP) is one support that helps ensure they have access to the nutritious food they need. CACFP works to help end hunger and food insecurity by offering federal reimbursement to organizations that provide healthy foods to families with low incomes. It currently supports almost five million people, bringing nutritious meals and snacks to children in child care centers, homes, emergency shelters, and afterschool programs, as well as to adults in day care. 
In this blog, Lisa Mack, president & CEO of the National CACFP Sponsors Association (NCA), shares her perspective on the vital role that the CACFP plays in supporting child nutrition and the policy solutions we could explore to improve food access for every family. 
Tell us about the NCA. What services does it provide?
Here at NCA, we offer education, resources, support, advocacy, and community for all who administer, operate, and participate in the CACFP. We have free training in our online learning library, create comprehensive nutrition education materials, develop member-driven policy priorities, and host a national conference for over 2,000 attendees. We also create and promote opportunities to strengthen the CACFP and increase participation by raising awareness with our National CACFP Week campaign. 
What brought you to NCA, and what is your role there?
I grew up spending my summers at the local park participating in their recreation program, where we were served free lunch. I've always been an advocate for food access, but until I started working at NCA, I had no idea that the lunch was thanks to federal nutrition programs. CACFP is a vital program because it closes potential gaps between WIC and school lunch programs, ensuring that kids and their families can access healthy food in a variety of settings, including outside of the classroom. 
As the President & CEO of NCA, I have the privilege to work with an incredible team, Board of Directors, the USDA, members, advocates, and volunteers who all share a common vision: ensuring nutrition security for families. 
What's the impact of the CACFP on children's nutrition, health, and wellbeing?
Studies show that the CACFP not only helps providers serve nutritious meals and snacks, but that the food program also establishes healthy behaviors in young children that lead to better health outcomes. This is especially important for children in families that earn low incomes, who are at a higher risk of obesity and food insecurity. 
Program sites participating in the CACFP serve more nutritious meals and snacks than program sites that don't participate, research finds. In fact, children and older adults enrolled in CACFP sites consume more fruits and vegetables, milk, and whole grains—and less salty snacks and sugary drinks. As an example, in a 2021 study, suppers served in "before and after" CACFP school programs scored on average 76 out of 100 on USDA's Healthy Eating Index. (For comparison, the most recent average score for Americans is 58 out of 100.) The study also found that meals completely aligned with the Dietary Guidelines for Americans across four critical components: total fruits, whole fruits, dairy, and protein foods. 
Bottom line, if the CACFP meal pattern was implemented in all of child care, there would be a significant impact on the nutrition security of our nation. 
What opportunities are on the horizon to strengthen the CACFP in supporting kids and families who need it most?
Increased reimbursement provided from the Keep Kids Fed Act last summer helped ensure child care programs remained viable over the past year as food and labor costs soared—but unfortunately, this additional funding expires in June 2023. We were grateful for the flexibilities and support from both Congress and the USDA during the pandemic, but they have also now ended or will soon. If action is not taken to strengthen the CACFP, we predict there will be a continued decline in the number of providers that participate, especially in family child care homes. 
We have the unique opportunity to further support America's families by providing child care and afterschool programs with appropriate reimbursement to serve healthy meals to children—who are often in care for more than 12 hours a day—and by providing reimbursement for an additional meal, which is only possible with Congressional action. 
What actionable solutions can decisionmakers explore to improve children's nutrition?
We are so proud of the more than 120,000 CACFP sponsors and providers we partner with, who over the last few years have worked tirelessly to continue to care and feed our nation's children. But we need stronger child care infrastructure and a more equitable nutrition support system to support them in their invaluable work. Here's what we propose: 
The CACFP needs resources and flexibilities to continue to feed children in care. We also need to maximize opportunities to strengthen the CACFP and other critical child nutrition programs through legislation such as the Child Nutrition Reauthorization Act.

We need streamlined paperwork requirements to reduce administrative burden on providers and sponsors, as outlined in the "

USDA Report to Congress: Reducing Paperwork in the CACFP

."

To increase nutrition security, we must raise awareness of the CACFP, especially in rural areas. Thousands of child care providers across the country are unaware that they are eligible to participate in the program or are unsure how to join. We invite all policymakers, decision makers, and stakeholders to take the bold action necessary to ensure every child has the opportunity to grow up healthy.