Hear from our Friends of CACFP on National CACFP Week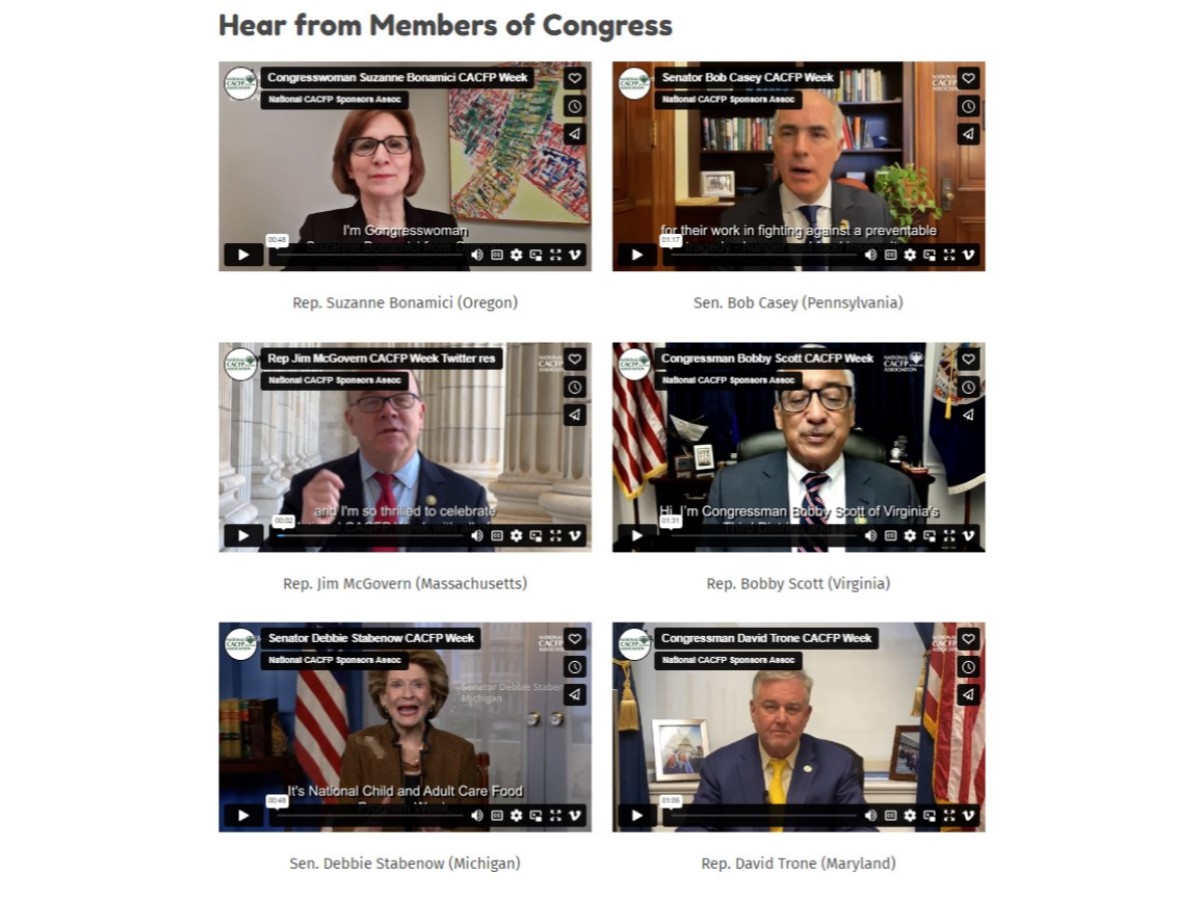 This week is National CACFP Week! We take this opportunity to acknowledge the child and adult care providers, nutrition educators, program specialists and staff, state and federal professionals and parents who contribute to the success of the CACFP. Join our Friends of CACFP in celebrating! 
The National CACFP Sponsors Association Friend of CACFP Award honors and recognizes an individual who has demonstrated a commitment to supporting and improving the USDA Child and Adult Care Food Program (CACFP) through leadership and initiative. Individuals awarded have made significant and demonstrable contributions to the CACFP through advocacy, legislation, education or professional endeavors that exemplify a positive impact or advancement of the program.  
Hear from our Friends of CACFP on the importance of the Food Program:  
2021 Recipient Congressman David Trone of Maryland

 

2020 Recipient

Congresswoman Suzanne Bonamici of Oregon

 

2019 Recipient

Congressman Robert "Bobby" Scott of Virginia

 

2018 Recipient

Congressman Jim McGovern of Massachusetts

 

2016 Recipient

Senator Bob Casey of Pennsylvania

 

2014 Recipient

Senator Debbie Stabenow of Michigan