Child Nutrition (CN) Labels
Institute of Child Nutrition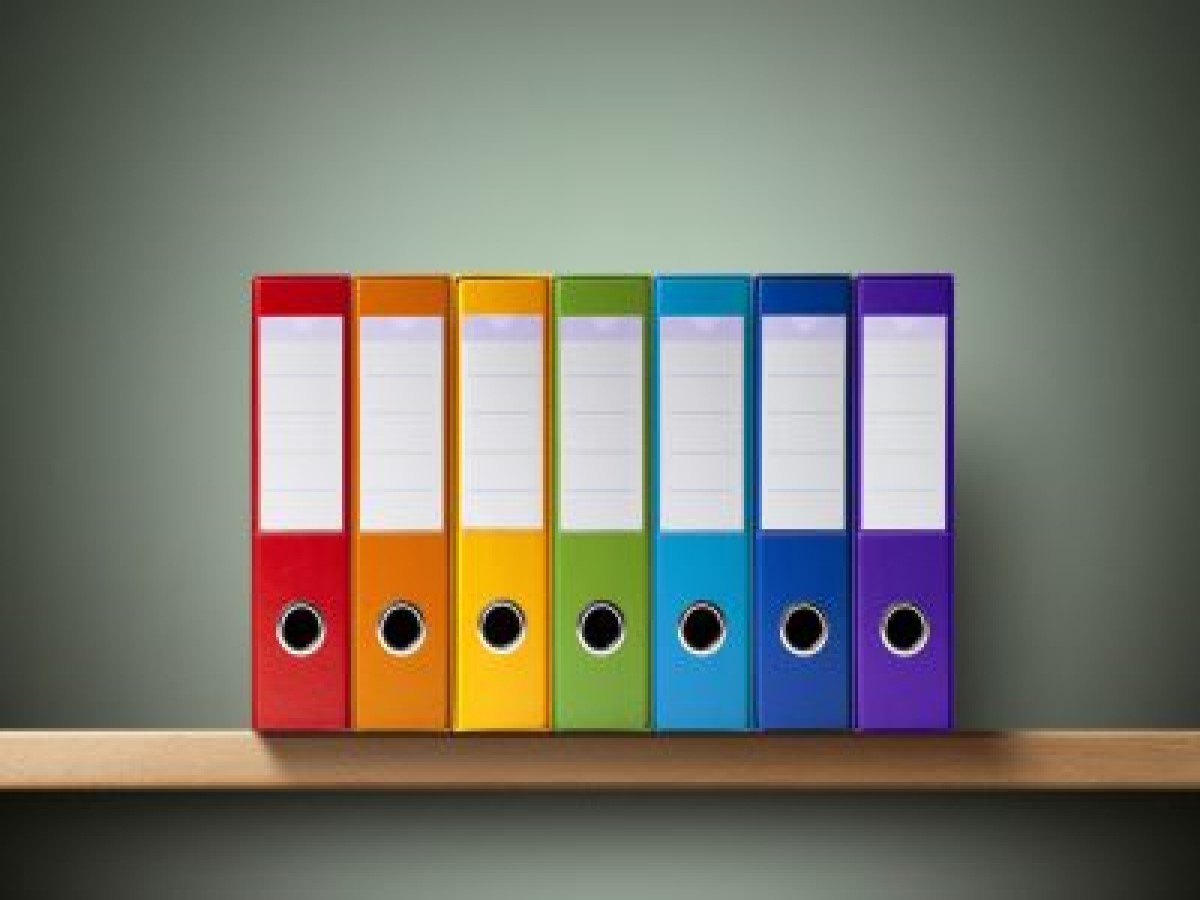 Are you confused by child nutrition (CN) labels? Do you know when you need to get one? Which foods may have a CN label, or how to use them? You are not alone. CN labels can be intimidating but also highly useful. Our partners at the Institute of Child Nutrition (ICN) have some great resources to guide you through the basics of the CN label! 
What are CN Labels?
CN labels tell us how a product contributes to the meal pattern. The manufacturer voluntarily submits their product to the USDA to get a CN label. The CACFP provides a warranty against audit claims for those who purchase CN labeled products. As a CN label statement clearly identifies the contribution of a product toward the meal pattern requirements, it protects programs from exaggerated claims about a product. CN labeling makes menu writing easier and gives peace of mind during audits. 
Which Foods Are Eligible for a CN Label?
CN labels are available only for main dish entrées that contribute to the meats/meat alternates component of the meal pattern. They may also indicate the contribution of the grain and vegetable meal components that are part of these products. Examples include beef patties, cheese or meat pizzas, chicken nuggets, corn dogs, fish sticks, meatballs, lasagna, etc. 
Where Do I Find CN Labels?
You will find CN labels on the product's package and, most often, on foods purchased through a large food distributor. Items purchased in grocery stores generally do not include a CN label, and not all commercially prepared combination food items will have one. 
How Do I Use a CN Label?
Compare information from the CN label to the CACFP Meal Pattern minimum requirements to know how much to serve each child. Refer to the graphic below that shows the number of fish sticks to serve to each child in each age group at lunch or supper based on the sample CN label.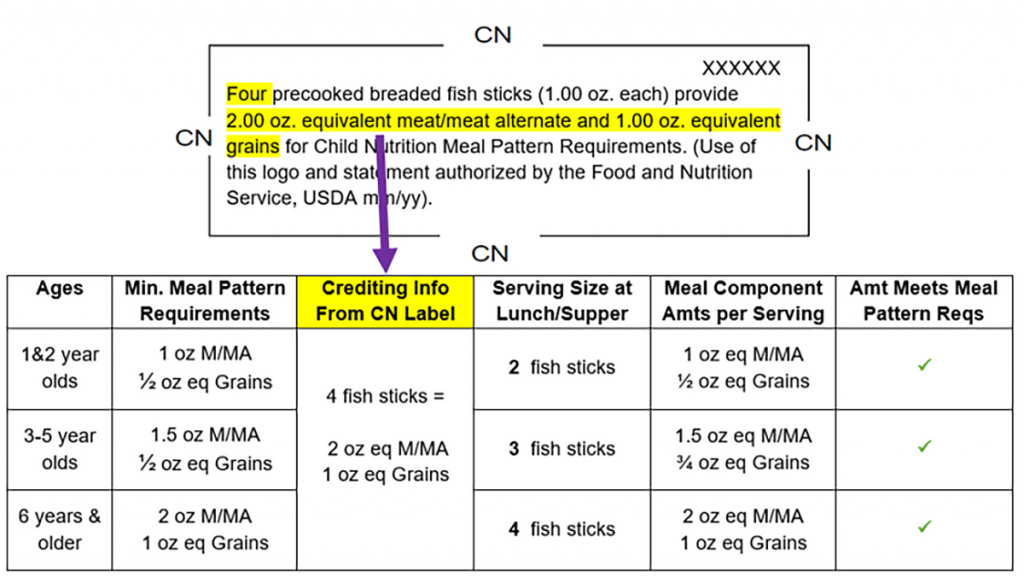 Do I Have to Keep CN Labels on File?
CACFP facilities must be able to document the meal pattern contribution of commercially processed foods served at meals and snacks. A CN label must be on file for all processed meats/meat alternates and commercially prepared combination food items to credit them to the meal pattern. There are three options for keeping documentation of CN labeled foods. However, check with your State agency or sponsor to determine if there are other acceptable methods. 
Original CN label cut from the product package

 

Photograph of the CN label attached to the product packaging

 

Photocopy of the CN label removed from the product package

 
CN labels must be visible and readable. The CN label for a specific product cannot be used for a different product. When re-purchasing a product, you must use the CN label from the exact product. 
What if I Cannot Find a CN Labeled Product?
Option 1: Contact the manufacturer for a Product Formulation Statement (PFS). The PFS tells how the creditable ingredients in the product contribute to the meal pattern. Refer to USDA's PFS Tip Sheet for more information before adding items to your menu. 
Option 2: Make the product from scratch! This is an easy way to make sure you are serving creditable CACFP foods. More importantly, you control what goes into the product and can make a healthy version of it.  
Are CN Labeled Products More Nutritious or Higher Quality?
Not necessarily. A CN label does not mean the product is healthier, more nutritious, or higher quality than a similar product without a CN label. A CN label also does not mean the product is safer to eat or free of pathogens or allergens. CN labels are mainly used on processed meats and meat alternate products. To be sure you are serving high-quality, nutritious menu items, it is best to make meals from scratch. 
Additionally, some CN labeled food products require a large portion size to meet minimum meat/meat alternate meal pattern serving sizes. For this reason, CN labeled products may not be good menu items for CACFP programs. Be sure to check CN labels for serving sizes to determine if the product is suitable for your program. 
Are CN Labeled Products Whole Grain-Rich?
If the CN labeled main dish has a breading or grain, the CN label will tell you information about how the product counts as a grain and whether it is whole grain-rich or not. 
Products that meet the whole grain-rich criteria will have the following language on the CN label: 

Products that have mostly enriched grain ingredients (e.g., enriched wheat flour) and are NOT whole grain-rich will have the following language on the CN label: 

To read more, check out ICN's mealtime memo! Also check out NCA's blog All About Child Nutrition Labels for more resources such as webinars, CN label verification reports, and free printable resources.