Scholarship Recipients Announced for #NCNC23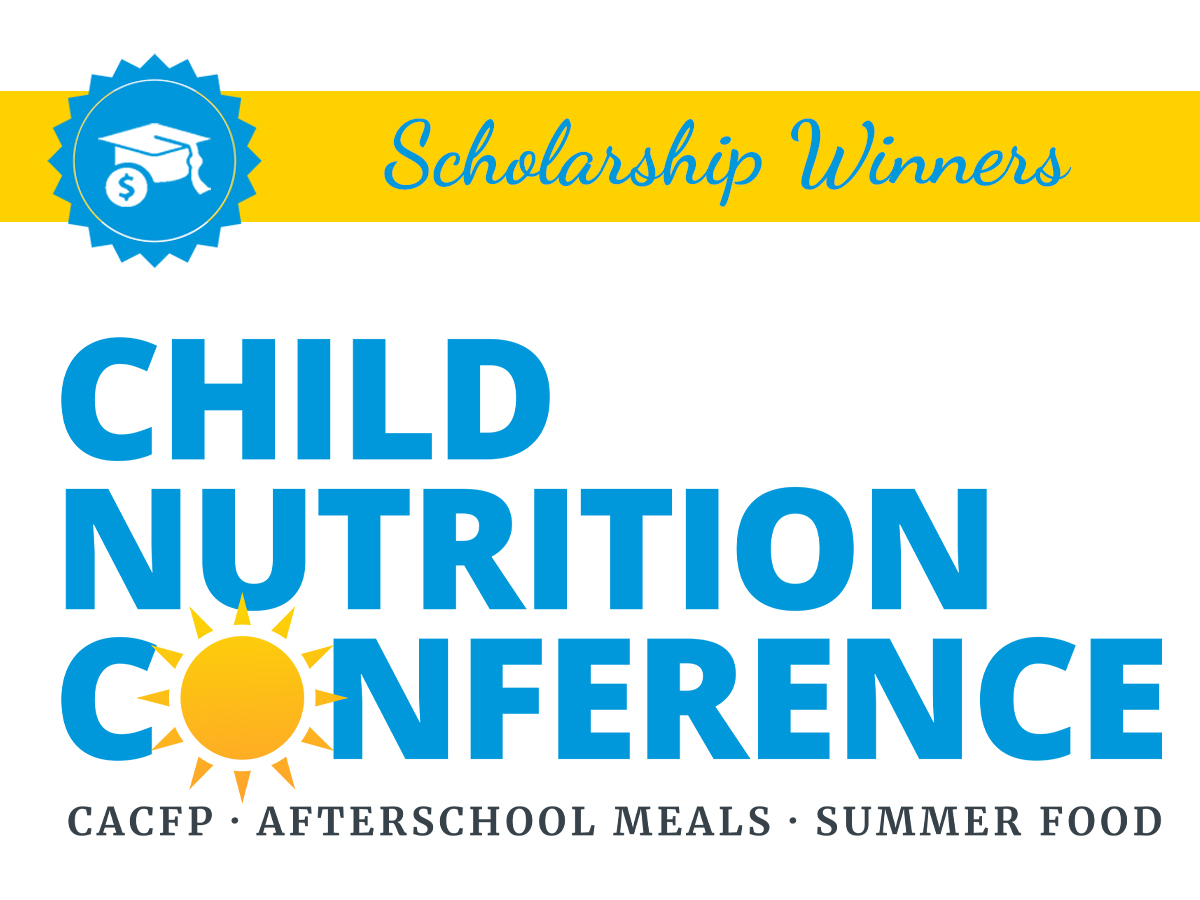 Fifteen scholarships have been awarded from the National CACFP Sponsors Association (NCA) for the 2023 National Child Nutrition Conference. Through the scholarship program, NCA is honored to recognize the professionals who are dedicated to ensuring that our nation's most vulnerable populations have access to nutritious food. Each scholarship includes conference registration, four (4) nights' lodging at the conference hotel, and up to $300.00 toward transportation costs totaling over $20,000.00.
For 37 years the National Child Nutrition Conference for CACFP, Afterschool, and Summer Meals child nutrition programs has offered unparalleled training, education, and networking opportunities for the child nutrition community. Attendees will be able to choose from over 150 workshops and training programs, network with colleagues from across the country, participate in roundtable discussions with colleagues from their region, and be able to visit with exhibitors to learn about products, services, and resources available to assist their work in the CACFP. This year the annual conference will be held in San Diego, California April 10th - 14th, 2023.
Congratulations to our 2023 Scholarship Recipients!
2023 Scholarship Recipients
Bertressia Patterson, SNAP Inc., GA
Mark Cittadino, Nutrition Education Services Inc., LA
Traci Miller, 4C's Community Coordinated Child Care, IA
Kristie Mead, Absaroka, Inc. Head Start, WY
Fran Chester, Rural Alaska Community Action Program, AK
Shelly Anne Byers, Children's Harbor, VA
Mallerlyn Tejeda, Southeast Bronx Neighborhood Centers, INC., NY
April Shuman, Gigi's Child Care Home, KS
Diane Matthews, Food Bank for Larimer County, CO
Chiquita Coston, Diocese of Baton Rouge Child Nutrition Program, LA
Can Liang, Kidango Inc., CA
Lisa Stewart, Council Bluffs Community Schools, IA
Betsy Waldman, NorthWest Communities Development Corp., MO
Loretta Reed, Small Miracles Education, AZ
Michelle Edwards, Swinomish Indian Tribal Community, WA