Interactive State Policy Map and Handbook 
National Farm to School Network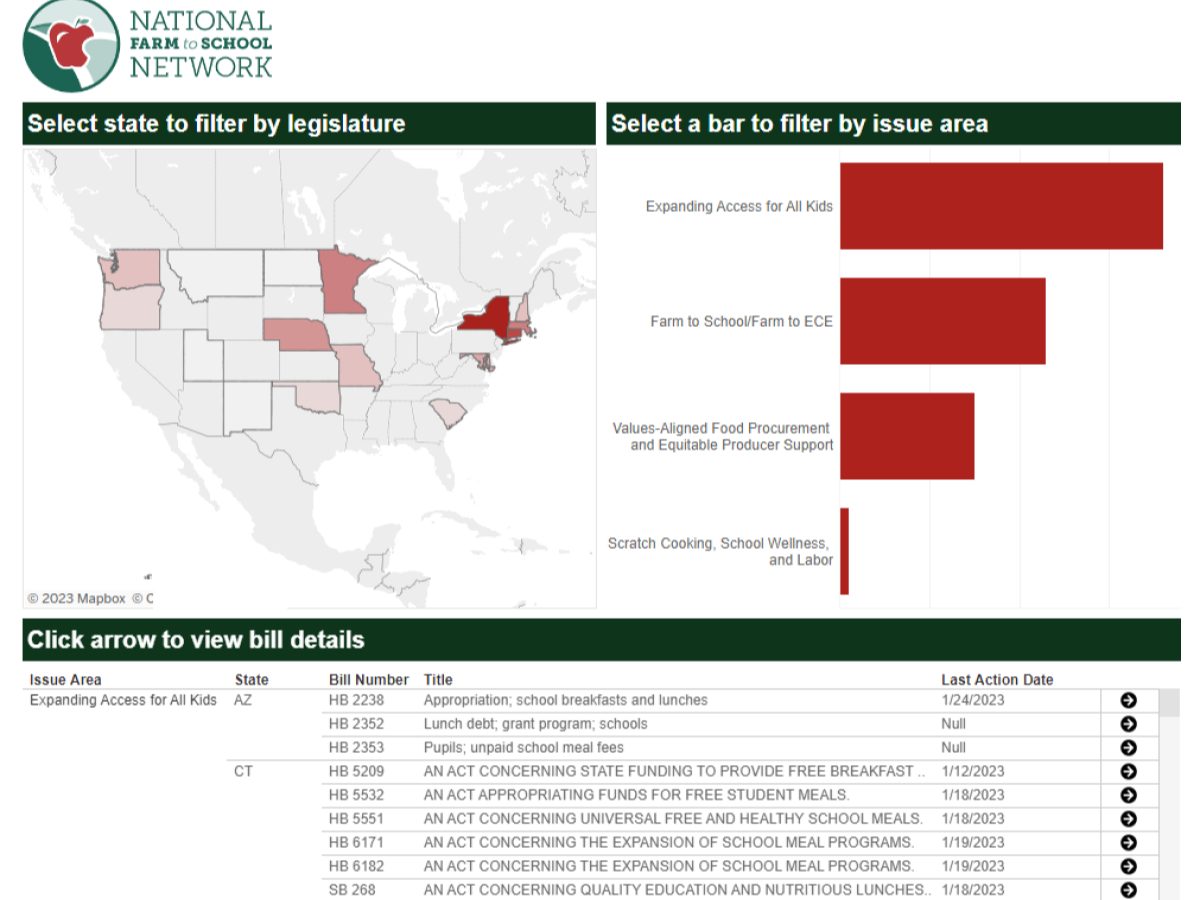 Our partners at the National Farm to School Network (NFSN) have a fantastic resource to help you stay up to date on state-level policies related to child nutrition. Their interactive State Policy Map allows you to see what is going on in your state/territory during the current legislative session for: 
Expanding Access for All Kids

 

Farm to School/Early Care and Education (ECE)

 

Values-Aligned Food Procurement and Equitable Producer Support

 

Scratch Cooking, School Wellness, and Labor

 
NFSN also has a State Farm to School Policy Handbook with more in-depth resources about state and territorial Farm to School policy trends and key strategies for advancing Farm to School. The Handbook summarizes and analyzes bills and resolutions introduced between January 1, 2002, and December 31, 2020, from the 50 states, the District of Columbia, and the US territories. The Handbook also enables users to search bills by both jurisdiction and topic.