Free Webinar: New Year, New Recipes!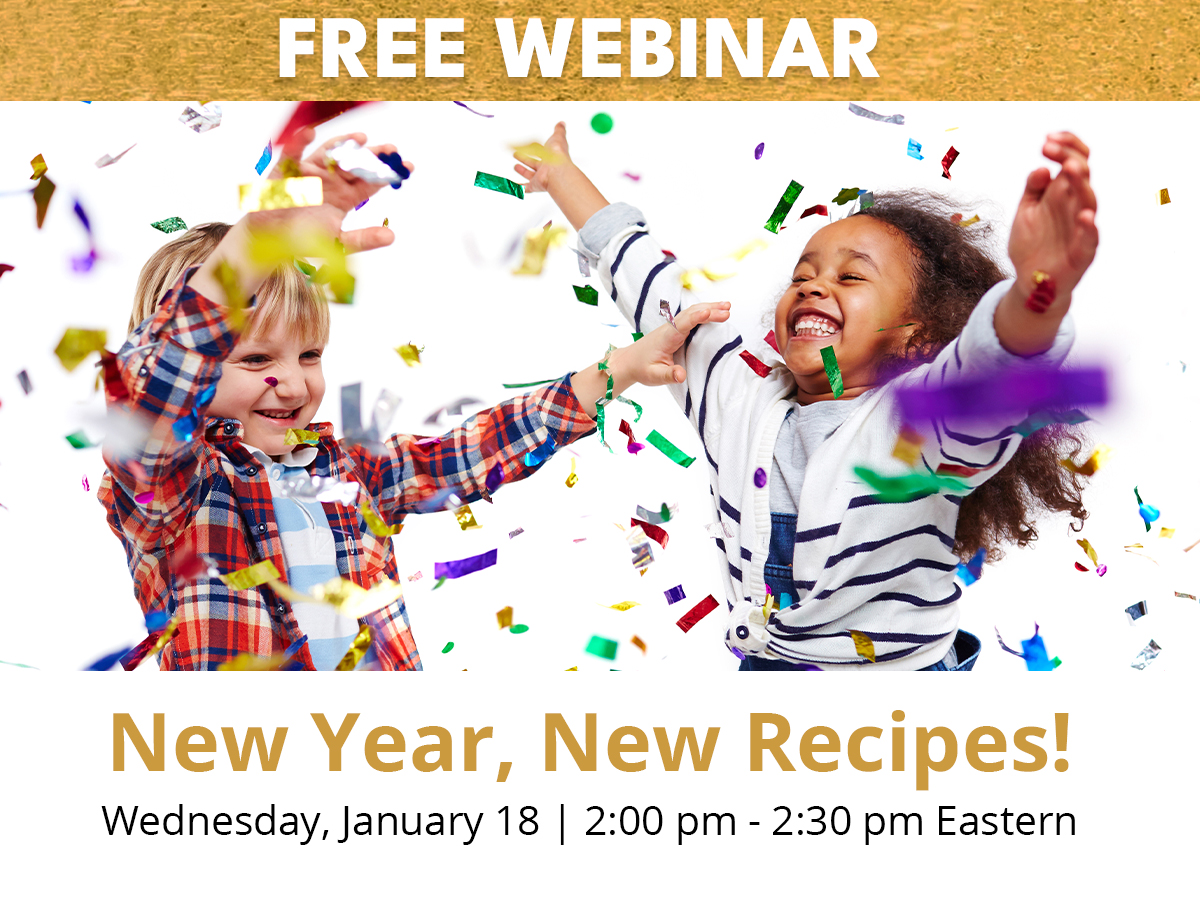 Happy New Year, CACFP Community!
We are starting 2023 off right with some brand new, CACFP-approved recipes!
A new year means a fresh opportunity to try new recipes at your center or family care home... but where do you even start!? We've got you covered!
Join us on Zoom for this fun session on Wednesday, January 18th from 2:00 PM - 2:30 PM ET.
We'll discuss everything from how to make space in your facilities for new ingredients, getting inspired by the supplies you already have available, exciting 2023 food trends, plus new #CACFPCreditable recipes that can bring some excitement to any menu.
Earn 0.5 CEUs for attending this Zoom webinar.
Brought to you by the National CACFP Sponsors Association.
Presented by: Isabel Ramos-Lebron, MS, RDN, LD
Registration for this live event has now closed. Watch this session and other great virtual events on-demand in our Learning Center !