CACFP Creditable Thanksgiving Recipe Roundup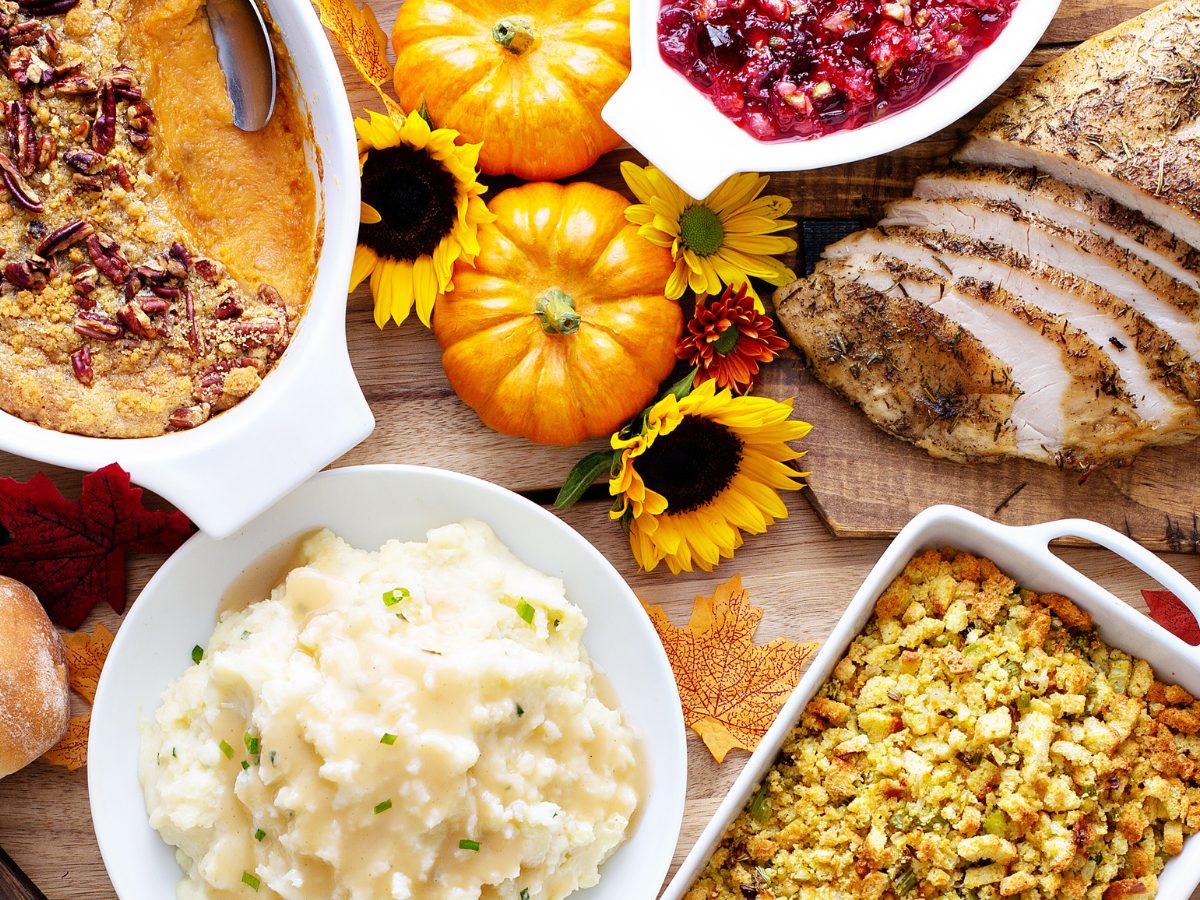 Turkey Day is nearly here! We rounded up the delicious recipe recommendations from our Giving Thanks: Turkey Talk & More webinar into one spot to help you piece together a perfect meal that includes all the required meal components. Check it out:
CACFP Creditable Thanksgiving Mains
Meat/Meat Alternates
Roast Turkey Breast with Rosemary, Sage and Thyme - Perfect for a holiday gathering, this roast turkey breast can be prepated in less time than a whole turkey. Enjoy! From MyPlate.

Cranberry Ham Slice

- Cranberry juice, raisins, allspice, and brown sugar give this dish a sweet and tangy sauce. From MyPlate.

Baked Tofu

– Ginger, soy sauce, and garlic fill this tofu with flavor. This dish is protein-packed and friendly to a vegetable-based diet. From MyPlate.

Deviled Eggs

- A favorite dish at parties and potlucks, Deviled Eggs also make a great, protein-filled anytime snack! From MyPlate.
CACFP Creditable Thanksgiving Sides
Grains
Soul-Healthy Cornbread

– Serve this sweet cornbread with your favorite savory entrée. From MyPlate.

Grandma's Stuffing

– This stuffing has lots of crunch and flavor from the apples, celery, and onions. Whole wheat bread gives this recipe a boost of whole grains.
Feather Rolls – Whole wheat flour increases the fiber in these dinner rolls. Dough can be used immediately or stored in the refrigerator for several days until you are ready to bake it.
Vegetables
Whipped Sweet Potatoes

– Brighten your plate with the perfect side dish. This quick and easy-to-prepare sweet potato recipe will become a menu favorite. From USDA.

Orange Glazed Carrots

– These Orange Glazed Carrots have frozen carrots combined with orange juice concentrate, cranberries and spices.
Roasted Brussels Sprouts – Roasting Brussels sprouts creates a warm, flavorful, and versatile vegetable dish. This recipe is simple and does not require many ingredients.
Local Harvest Bake – Local Harvest Bake is root vegetables roasted with garlic, salt, and olive oil. From USDA.
Fruits
Homemade Cranberry Sauce – A tangy and flavorful cranberry sauce that can be prepared in a flash! From MyPlate.
Baked Apple – Short on time? Fill cored apples with cinnamon, nutmeg, and raisins and bake the dish in the microwave for a quick and easy dessert. From MyPlate.

Spicy Fruit Cup

– A touch of cinnamon and nutmeg make the flavors of this fruit medley pop. From MyPlate.
Happy Thanksgiving from our tables to yours! Send us photos of your beautiful spreads to nca@cacfp.org or on social media at @NationalCACFP.