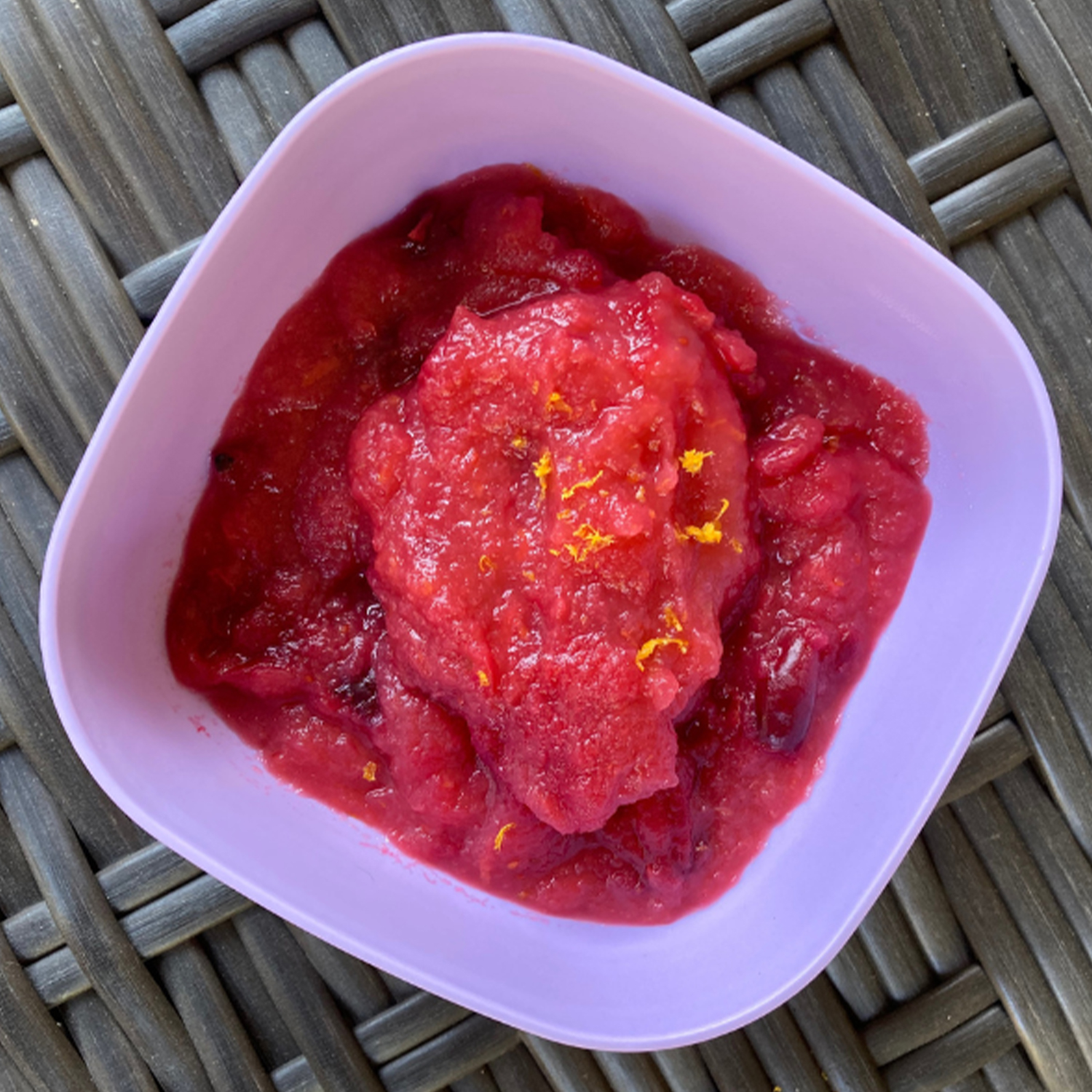 1 (12 oz) package fresh cranberries

4 cups unsweetened applesauce

1 orange, juiced and zested

2 cinnamon sticks or 1 tsp ground cinnamon

2 tsp vanilla extract

1-2 tbsp maple syrup (optional)
Place all ingredients in the medium saucepan, including the orange zest.

Cook ingredients over medium heat - if it starts to boil, lower the heat. Stir frequently until cranberries are soft and have broken down.

Serve fresh off the stovetop, or it can also be served chilled or cooled to room temperature. Optionally, you can also place the applesauce in a blender and purée it to your desired consistency.
One serving provides 1/4 cup fruit.