Activity Inspiration: Delivery Relay
This time of year, packages and letters can arrive at an unbelievable rate. In fact, the United States Postal Service alone forecasts around 12 billion packages, cards and letters in one holiday season. It's the perfect time of year to use a silly game to teach children about postal workers, some of our favorite community helpers!
How to Play
Begin by explaining that postal workers are responsible for delivering mail and picking up mail to send to others. We see deliveries in snow, rain, sleet, and sun. The mail is always there!
Materials:
Two large boxes for mail bins
At least one or two envelopes for each child to deliver (swap these out for junk mail, advertisements, or magazines from home for a more realistic experience)
Instructions:
Divide the children into two teams. Place the large boxes on one side of the room, opposite of the teams. Each child will have to deliver their mail by running across the room and putting their envelope into the large box. When they are done, they run back to their team and the next child in line goes. The relay is finished when each team member has delivered all their mail to the mail bins.
Extend the Fun
Forward the fun with a craft. Your children can design their own postcards with paint, markers and crayons. Using large blank index cards, ask the children to design a card on one side and write a few words on the other side with their name. Using a fun stamp, ask them to stamp the right corner and work on addresses by putting their address on the designated spot under the stamp.
Looking for a picture book to round things out? We love these precious and informative options:
Delivering Your Mail by Ann Owen - Through fun illustrations and easy-to-read text, this nonfiction picture book describes what a mail carrier is, how their mail truck works, and how the mail must get delivered no matter what the situation. This read-aloud will give young citizens a glimpse into the lives of these valuable workers and how their careers make communities a better place to live. (from the publisher)
A Letter to Amy by Ezra Jack Keats – From the author of Snowy Day, Peter writes a letter to Amy, inviting her to his birthday party. But mailing the letter becomes a challenge. (from the publisher)
It Came in the Mail by Ben Clanton - Liam really wants some mail, so he writes a letter to his mailbox asking for something in return. His mailbox delivers, sending Liam more than he could have hoped for...and how! But as the mail starts to pile up, Liam realizes that the best packages and parcels are even better when shared with friends. (from the publisher)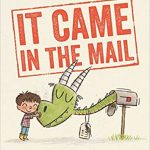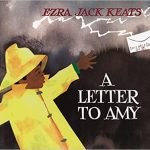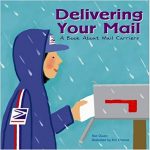 We're sending you wishes of lots of fun (no return address).  Email us photos of your little letter carriers at nca@cacfp.org or reach us on social media @NationalCACFP.