8 Non-Food Thanksgiving Ideas for Your CACFP Site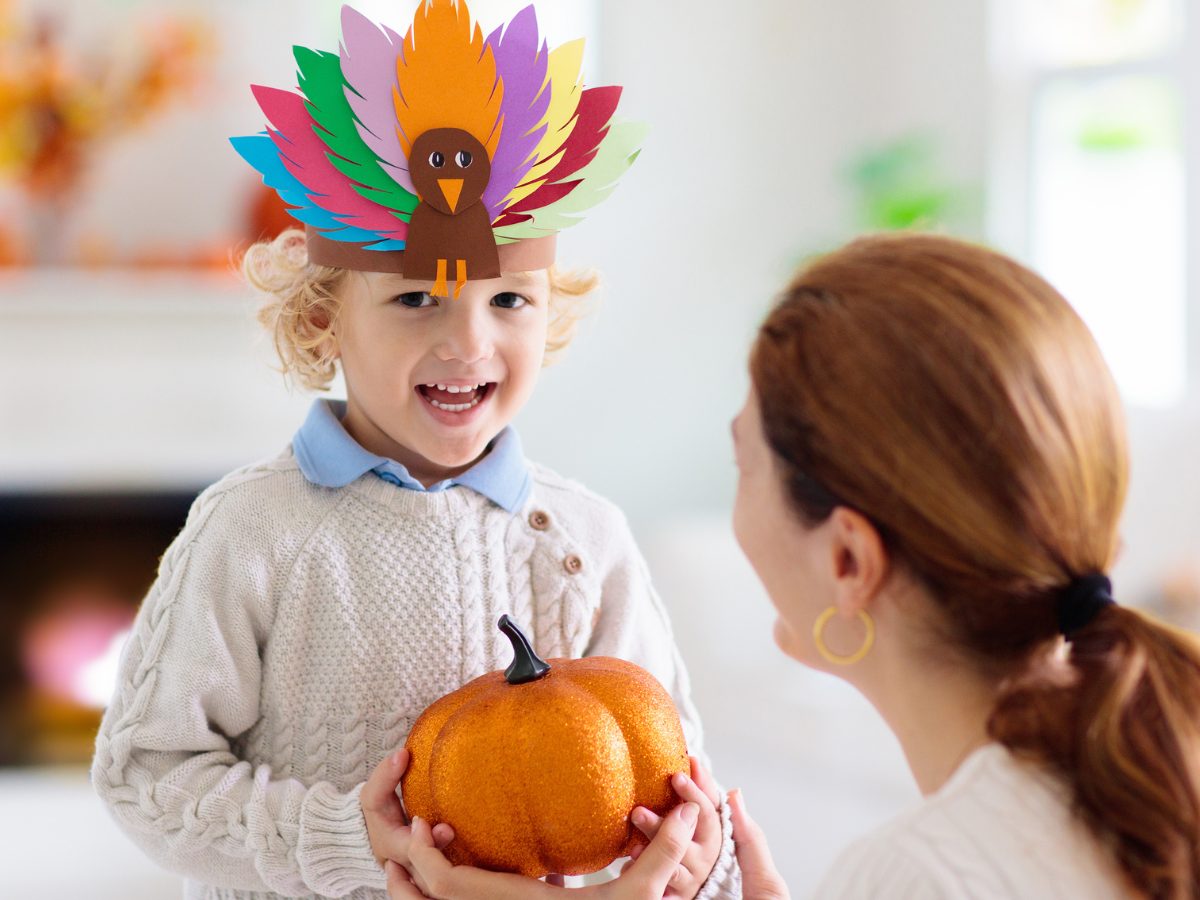 It's nearly Thanksgiving, and we know you have a special meal planned, but what about the rest of the day's celebrations? Delicious turkey and sides are only part of a party! Here are eight other ways to make meaning on the most thankful day of the year.
Activity Pages
Thanksgiving Activity Pages (Members Only) – This activity page includes a creditable recipe for whipped sweet potatoes, coloring pages and more!
Thanksgiving Activity Page and Parent Newsletter (Members Only) – This resource includes a creditable recipe for turkey sweet potato soup, an adorable craft and a movement activity.
Crafts
Corn cob placemat craft - Have children dip corn cobs in paint. Then instruct them to roll corn cobs over construction paper (using corn holders will make this less messy). When dry, they can add leaves or Thanksgiving stickers. Finally, laminate and use these as placemats for your CACFP site Thanksgiving feast!
4. Grateful turkey pumpkin upcycle craft – Let's face it, you likely still have pumpkins lingering from October. Upcycle those pumpkins into gratitude turkeys by cutting feather shapes from multi-colored construction paper. Ask the children what they're grateful for and record their answers on the feathers. Glue the feathers to the back of the pumpkin. Add googly eyes and a beak to the front, and you've got adorable centerpieces for your Thanksgiving table.
5. Coffee filter turkey craft - Load eyedroppers with colored water. Have the children drop the colored water onto coffee filters. These will be turkey feathers. When dry, help them glue on a circular head, googly eyes, waddle, beak, and feet cutouts.
Picture Books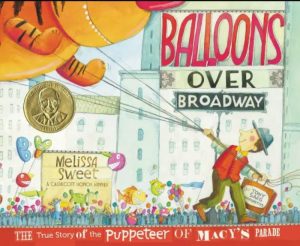 6. Balloons Over Broadway by Melissa Sweet - Enjoy the history behind the world-famous Macy's Thanksgiving Day Parade with this true account of how Tony Sarg, the puppeteer, was inspired to create the giant balloons we look forward to every year. (from the publisher)
7. We Are Grateful: Otsaliheliga Story by Traci Sorell and Frane Lessac – Discover how the Cherokee Nation expresses gratitude and reflects on challenges they face throughout the seasons. Learn about Native American culture and celebrate with the beautiful artwork in this storybook. (from the publisher)
Music
8. Sing a song! What's a party without a little music? We love this festive ditty sung to the tune of No More Monkeys Jumping on the Bed:
Five little turkeys
Five little turkeys by the barn door,
One waddled off, then there were four.
Four little turkeys out under the tree,
One waddled off, then there were three.
Three little turkeys with nothing to do.
One waddled off, then there were two.
Two little turkeys in the noonday sun,
One waddled off, then there was one.
One little turkey – better run away!
We hope these fun favorites will help round out your Thanksgiving celebration plans. We're wishing you a special gathering full of gratitude and joy. Send us photos of your little turkeys having a blast; we love to see them! You can reach us at nca@cacfp.org or @NationalCACFP on social media.