Activity Inspiration: Solar System Stomp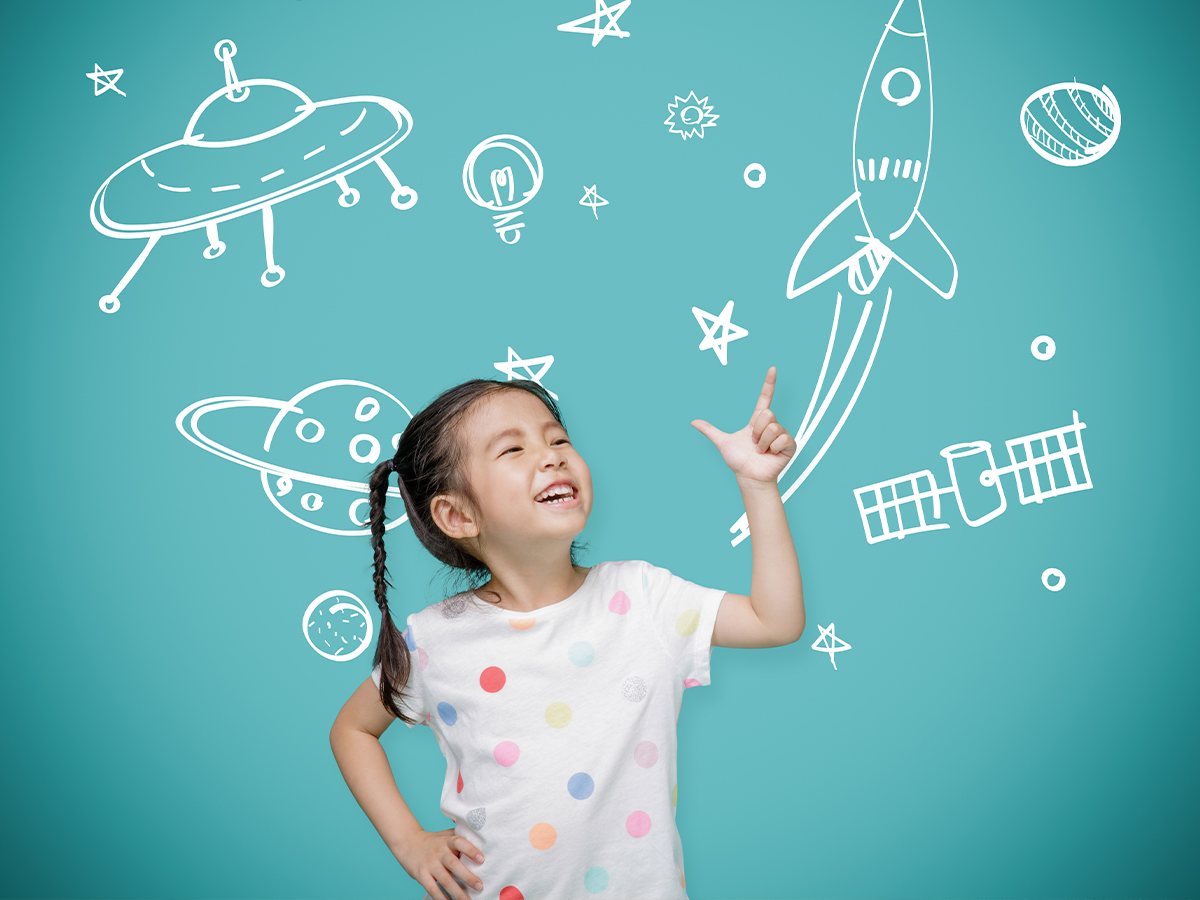 Somewhere in a galaxy far, far away there may be children who are entertained by quiet, uncreative activities, but not here on earth! Enjoy this Solar System Stomp game to help keep your CACFP participants from transforming into aliens right before your eyes.
How to play
Create a path of paper labels with words from the solar system: planet names, Milky Way, sun, moon, stars, constellation, rocket, galaxy, astronaut, etc. Every third word, place an action label: hop, hop on one foot, march in place, windmill turns, jumping jacks, crunches, lunges, etc. Ask the kids to stand on a spot – action or solar system word. Start the music. The kids will walk from spot to spot. When the music stops, they will do what the action word says or if they land on a solar system word, they can do an action of their own choice.
Extend the fun
Was the game out of this world? Stretch the fun a bit further with a coordinating snack and a craft.
Appetizing Constellations
Ingredients: Pineapple, cut into small chunks; whole grain pretzel sticks
Show the children different pictures of constellations. Give them 16 pretzel sticks and ½ cup pineapple chunks. Have them make the pretzels into the constellations they see in the pictures or make up their own. Connect the pretzels by using the pineapple chunks.
Creative Comet
Ask the children to decorate a plate with assorted craft materials. On the back of the plate, assist where needed to attach colorful tissue paper streamers to the back. Then glue a craft stick to the back. Let the children take the comet to the imagination area where they can pretend the comet is flying through space.
Hopefully, this extra-terrestrial game is full of smiles! Send us photos at nca@cacfp.org or reach us on social media @NationalCACFP