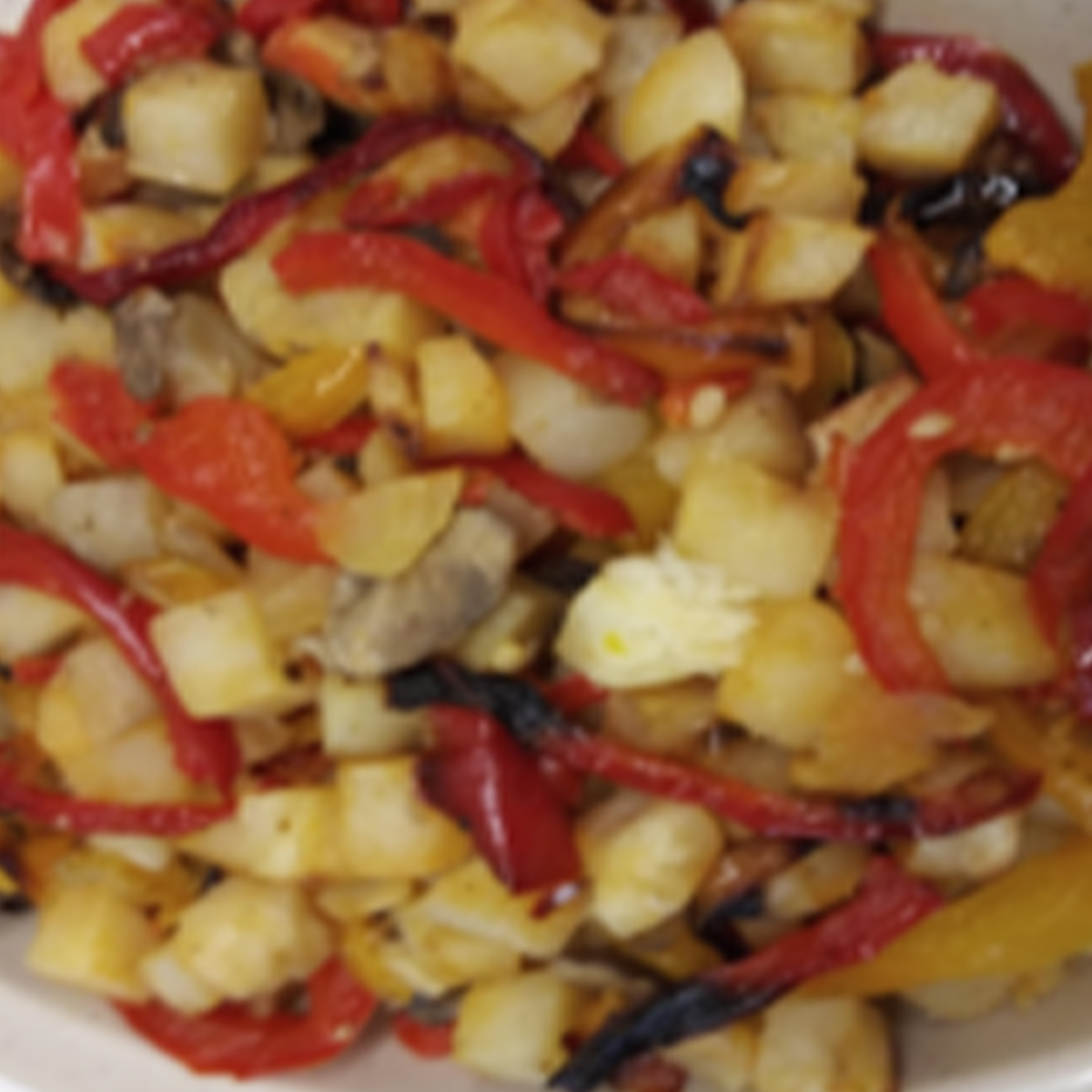 1 lb potatoes, diced
1 cup red bell peppers, sliced
1 cup yellow bell peppers, sliced
1 cup mushroom pieces
1/4 cup garlic, minced
1/2 tsp salt
1 tsp pepper
1/4 cup olive oil
Preheat oven to 400° F.
Place diced potatoes in a single layer on a perforated sheet pan. top with peppers and mushrooms.
Drizzle olive oil, salt, pepper and minced garlic over the rainbow potatoes.
Roast for 30 minutes. Flip the rainbow potatoes and roast for another 30 minutes.
One serving provides 1/4 cup vegetable.