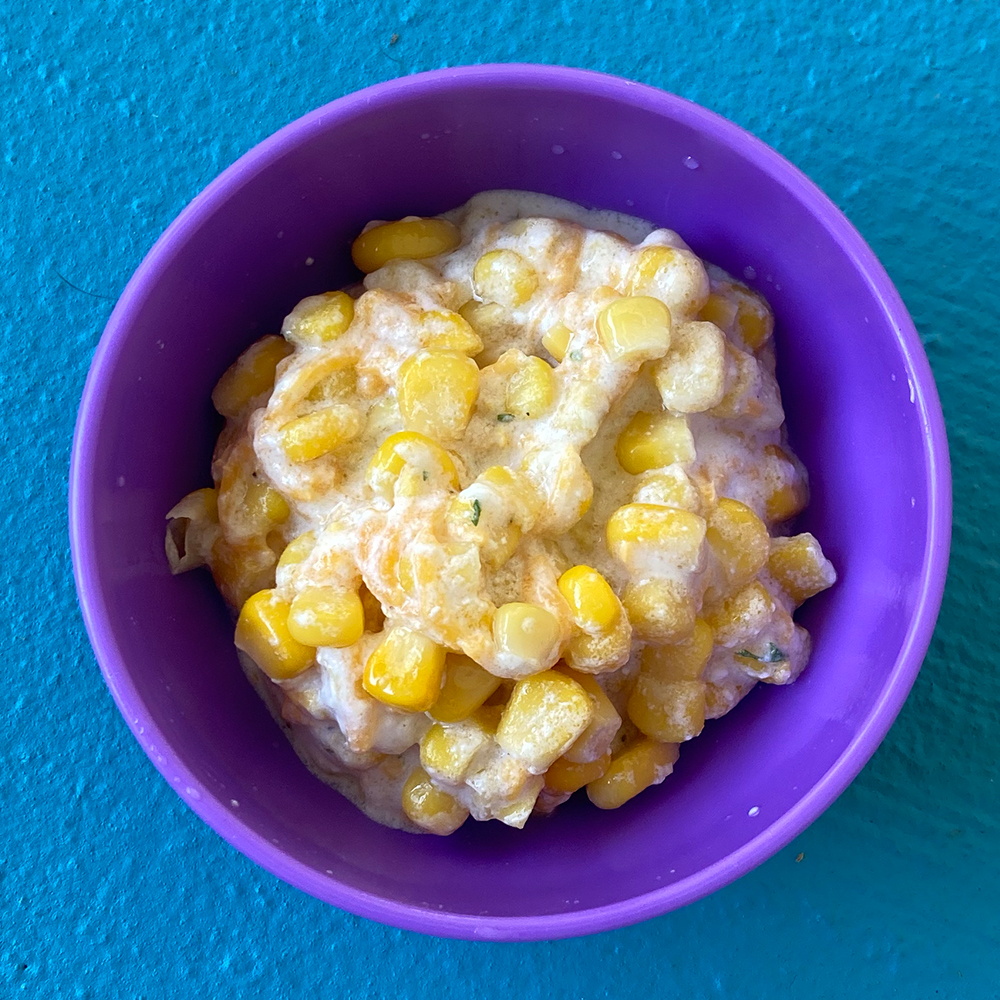 3 (15 oz) canned corn kernels, drained and rinsed

1 cup plain Greek yogurt

1 tbsp ranch seasoning

1 lime, juiced

2 tbsp butter

1 cup shredded cheese
Place corn and butter in a medium microwave-safe bowl. Microwave until butter fully melts and corn is hot, about 4 minutes. Remove from microwave and mix until corn is coated in butter.

Add yogurt, ranch seasoning, lime juice, and cheese to bowl.

Mix until well combined with corn.

Place 2/3 cup of cheesy ranch corn

in a cup or bowl. Can serve as is or paired with

vegetables or WGR crackers.
One serving provides 3/4 oz meat alternate and 1/2 cup vegetable.