Final Rule: Streamlining Program Requirements and Improving Integrity in the Summer Food Service Program (SFSP)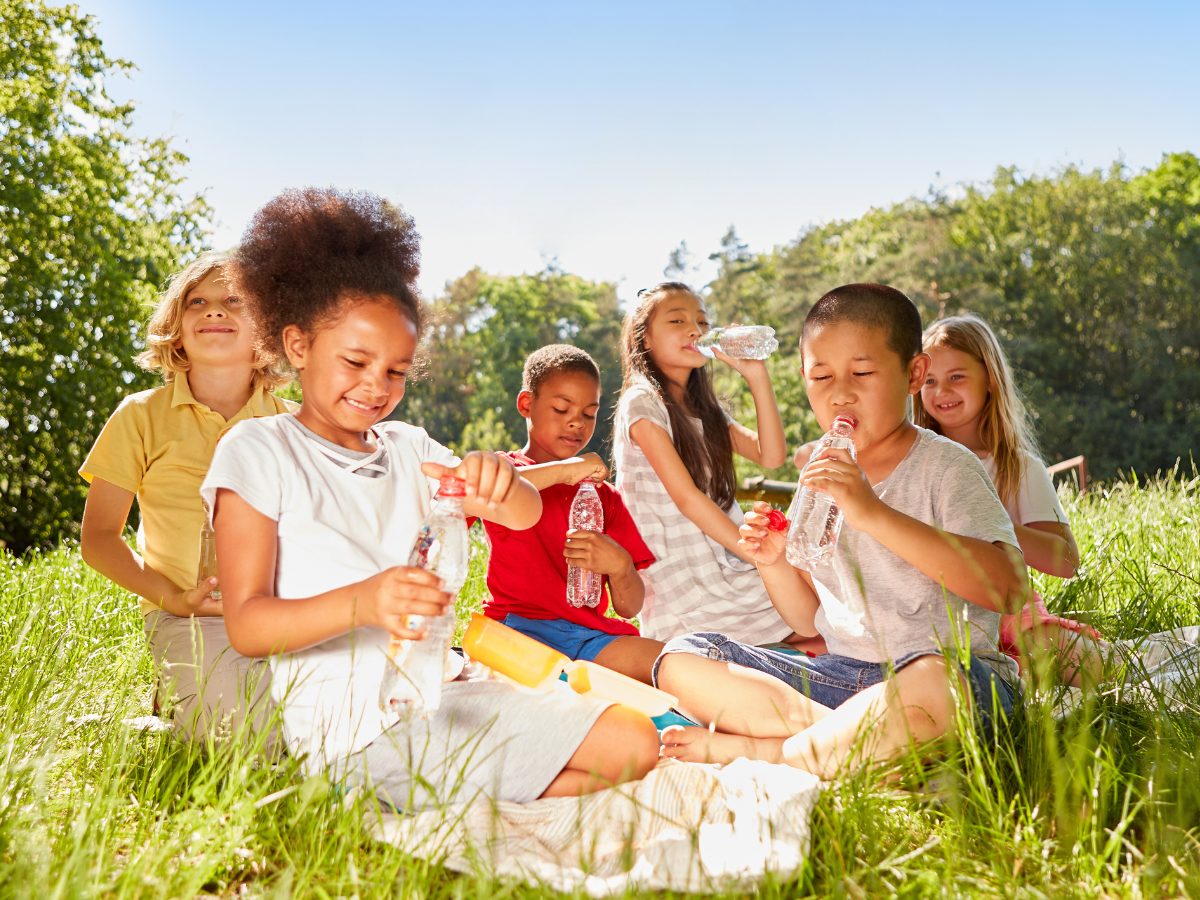 SFSP Streamlined to Strengthen Program Integrity
Food and Nutrition Service amended the regulations of the Summer Food Service Program in September 2022 to strengthen program integrity and streamline program administration. The final rule codifies changes that will simplify the application process, enhance monitoring requirements, clarify existing requirements, and provide more discretion at the state agency level to manage program operations.
Effective: October 1, 2022 
Implementation Deadline: May 1, 2023 
Why the SFSP Final Rule Matters
The final rule will help to facilitate compliance with program requirements, ensuring that SFSP providers maintain program integrity. In addition, the rule will enable sponsor and site participation and decrease paperwork burdens on state agencies and sponsors. 
Questions and Answers
Background of SFSP Final Rule
Many of the provisions codified through this final rule are currently allowed as program flexibilities and have been shown to improve program administration and enhance service delivery for participating children and their families. These flexibilities were previously indicated through policy memoranda and will now have the full force and effect of law. In addition, this rule will codify key aspects of four nationwide waivers that were available in the past: first week site visits, meal service times, offer versus serve, and eligibility for closed enrolled sites. Codifying existing flexibilities and key aspects of the four rescinded nationwide waivers will facilitate sponsor and site participation, decrease paperwork burdens on State agencies and sponsors, and provide certainty that these options will continue to be available. 
In their totality, these changes will improve the customer experience, and facilitate the ability of States and sponsors to implement the program with fidelity. 
Streamlining Program Requirements
Application Procedures for New Sponsors
In accordance with current regulations, new SFSP applicants must submit detailed information sufficient to demonstrate their ability to successfully operate the SFSP in compliance with program requirements and with integrity. On the other hand, experienced sponsors that have operated the SFSP in a prior year without significant operation problems may use a streamlined application process. In order to encourage participation of sponsors with Child Nutrition Program experience, the final rule codifies the flexibilities for SFAs and CACFP institutions, in good standing, applying to the SFSP as new sponsors to use the application procedures for experienced sponsors at the discretion of the state agency. 
Demonstration of Financial and Administrative Capability
SFSP sponsors must have the financial and administrative capacity to support program operations and be able to accept full financial responsibly for all of their meal sites. The ability to meet these requirements is assessed through the application process, during which the State agency may consider budget submissions, financial records, documentation of organizational structure, menu planning, or other indicators of financial and administrative capability. NSLP and SBP SFAs and CACFP institutions already undergo a rigorous application process to participate in the NSLP, SBP, and the CACFP, and have demonstrated that they have the financial and organizational viability, capability, and accountability necessary to operate a Child Nutrition Program. 
The final rule Includes the flexibility that SFAs and CACFP institutions in good standing applying to operate the SFSP do not have to provide further evidence of financial and administrative capabilities; however, state agencies may request a management plan or additional evidence of financial and administrative capabilities if they have reason to believe that financial or administrative capability would pose significant challenges for an applicant sponsor. 
In some States, the SFSP, school meals programs, and the CACFP are operated by different State agencies. The final rule adds a requirement that state agencies develop an information sharing process if programs are administered by separate agencies within the state. 
Clarifying Performance Standards for Evaluating Sponsor Viability, Capability, and Accountability
Current regulations require any organization applying to be an SFSP sponsor to demonstrate financial and administrative capability for program operations and accept final financial and administrative responsibility for total program operations at all sites at which it proposes to conduct a food service. However, the regulations do not provide metrics or methods for evaluating an applicant's potential to be viable, capable, and accountable for operating the SFSP with program integrity. USDA proposed to add new performance standard for organizations applying to participate as SFSP sponsors that correspond to standards currently in place for organizations applying to participate as CACFP sponsors. 
The final rule adds new guidance which clarifies standards for states to assess an applicant sponsor's viability, capability, and accountability and clarifies the contents of the required management plan. Application requirements, performance standards, and the management plan will correspond to standards currently in place for organizations applying to participate as CACFP sponsors. The guidance also requires the submission of a management plan demonstrating compliance with the performance standards and describes the requirements for the plans. 
Facilitating Compliance with Program Monitoring Requirements
First Week Site Visits
The current regulations require sponsors to visit each of their sites at least once during the first week of program operation. However, some sponsors lack sufficient resources to conduct monitoring visits during the first week of operation at all site locations. The final rule creates a framework in which sponsors that manage more than 10 sites are required to visit their sites in the first two weeks of operation, allowing one more week for sponsors to visit all new sites, sites with operational problems in the prior year, and any site where the state agency determines a visit is needed. For sites that operate for a week or less, the site visit must be conducted during the period of operation, as proposed. The proposed rule also allows sponsors to conduct a first monitoring visit and a food service review at the same time.  
Establishing the Initial Maximum Approved Level of Meals for Sites of Vended Sponsors
Current regulations require that, when approving a site application, the SA must establish for each meal service an approved level for the maximum number of children's meals which may be served under the program (a site cap). In some cases, the capability of a site or the full needs of a community may be difficult to accurately assess before operations begin, historical data needed to accurately forecast participation levels may be unavailable, or participation may change over the summer. Therefore, the final rule amends the regulation to clarify that sponsors of vended sites may request an adjustment to the maximum approved level of meal service at any time prior to submitting a claim for reimbursement. It also includes further guidance for determining the maximum approved level of meal service for sites lacking accurate records from prior years. 
Statistical Monitoring Procedures, Site Selection, and Meal Claim Validation for Site Reviews
Prior regulations gave states the option to use statistical monitoring procedures in lieu of the site monitoring requirements. USDA is not aware of any States that currently use this option and has determined that it is not possible to create standard statistical monitoring procedures that will meet the needs of the Program. The final rule removes the option for statistical monitoring.  
In addition, current regulations do not address site selection criteria for conducting reviews. The final rule codifies that state agencies must develop criteria for site selection for reviews. To the maximum extent possible, selected sites should reflect the sponsor's entire population of sites. In addition, a state agency may approve for reimbursement, meals served outside of the approved meal service time if an unanticipated event, outside of the sponsor's control, occurs. 
Providing a Customer-Service Friendly Meal Service
Meal Service Times
Current regulations set forth strict restrictions on when meals can be served in the SFSP that do not provide sufficient control at the State agency and sponsor level to allow for planned meal services that meet the needs of the community. The final rule removes existing meal service time restrictions, and adds a requirement that a minimum of one hour must elapse between the end of a meal service and the beginning of another. 
Off-Site Consumption of Food Items
Current SFSP regulations provide that sponsors must agree to "maintain children on site while meals are consumed." However, over the years, USDA has heard from stakeholders that, because the SFSP operates in a wide variety of settings, including sites that do not offer activities or programming separate from the meal service, keeping children on site for consumption of the entire meal offered is sometimes challenging. Some children, particularly those who are younger, are unable to eat all of the meal components in one sitting, which sponsors note can result in children not receiving vital nutrition and contributes to plate waste. In response, the final rule grants flexibility to allow participants to take one item ( i.e., either a fruit, vegetable, or grain item) off-site for later consumption if the following are met: 
Sponsors may allow a child to take one fruit, vegetable, or grain item off-site for later consumption without prior state agency approval provided that all applicable state and local health, safety, and sanitation standards will be met.

 

Sponsors should only allow an item to be taken off-site if the site has adequate staffing to properly administer and monitor the site.

 

A state agency may prohibit individual sponsors on a case-by-case basis from using this option if the state agency determines that the sponsor's ability to provide adequate oversight is in question.

 

The state agency's decision to prohibit a sponsor from utilizing this option is not an appealable action.

 
Offer Versus Serve
Current regulations allow SFAs that are program sponsors to "permit a child to refuse one or more items that the child does not intend to eat." This provision is known as "Offer versus Serve" (OVS). The regulations also require that an SFA using the OVS option must follow the meal pattern requirements for the NSLP. Finally, the regulations state that the sponsor's reimbursement must not be reduced if children do not take all required food components of the meal that is offered. The final rule retains the requirement that only SFA sponsors may utilize the OVS option and allows SFA sponsors electing to use the SFSP meal pattern to use SFSP OVS guidelines. 
Clarification of Program Requirements
Reimbursement Claims for Meals Served Away from Approved Locations
Under current regulations, meals are reimbursable only when served at sites approved by the State agency. A site is "a physical location at which a sponsor provides a food service for children and at which children consume meals in a supervised setting." Site approval applies only to the specific location approved, not to meals removed from that site for service at another location that has not been approved. The State agency must approve any changes in site service time or location after the initial site approval. The final rule codifies the flexibility to allow sponsors the option to receive reimbursement for meals served away from the approved site without requiring formal approval from the State agency, and establishing conditions that must be met in order for sponsors to receive reimbursement for these meals. 
Timeline for Reimbursements to Sponsors
Current regulations require that State agencies must forward reimbursements to sponsors within 45 calendar days of receiving a valid claim. The regulations also require that if a sponsor submits a claim for reimbursement that is incomplete or invalid, the State agency must return the claim to the sponsor within 30 calendar days with an explanation of the reason for disapproval. If the sponsor submits a complete revised claim, the State agency must take final action within 45 calendar days of receipt. The final rule indicates that if a claim is determined to be potentially unlawful, the state agency must still disapprove the claim within 30 calendar days with an explanation of the reason for disapproval and how the claim must be revised for payment. However, a state agency may be exempt from the 45 calendar day timeframe for final action if more time is needed to complete a thorough examination of the sponsor's claim. 
Requirements for Media Release
Current regulations require all sponsors operating the SFSP to annually announce the availability of free meals in the media serving the area from which the sponsor draws its attendance. The regulations specify that media releases issued by sponsors of camps or closed enrolled sites must include income eligibility standards, a statement about automatic eligibility to receive free meal benefits at eligible program sites, and a civil rights statement. The current requirements are difficult to understand and implement correctly, leaving some State agencies and sponsors to make inadvertent errors in fulfilling the requirements. The final rule specifies that state agencies may issue a media release on behalf of all sponsors operating sites in the state, including open sites, closed enrolled sites, and camps. It also clarifies that sponsors of camps and closed enrolled sites must only notify participants or enrolled children of the availability of free meals. 
Annual Verification of Tax-Exempt Status
Current regulations require sponsors to be public or private nonprofit in order to participate in the program. In 2011, the Internal Revenue Service (IRS) changed its filing requirements for some tax-exempt organizations. Failure to comply with these requirements could result in the automatic revocation of an organization's tax-exempt status. To ensure compliance with the filing requirements, the final rule codifies the requirement for annual confirmation of tax-exempt status of private nonprofit sponsoring organizations by State agencies at the time of application. 
Important Definitions in the SFSP
Self-Preparation Versus Vended Sites
Current regulations define the terms "self-preparation sponsor" and "vended sponsor." These definitions are critical to the proper administration of the SFSP because reimbursement rates are determined, in part, by the sponsor's classification as either self-preparation or vended. Correct classification of sponsors is necessary for proper program management and maintaining the fiscal integrity of the Program when site-based claiming is not feasible. The final rule adds definitions for "self-preparation site" and "vended site," and requires that sponsors and sites include information about how meals will be obtained for each site in their application to participate in the SFSP. 
Eligibility for Closed Enrolled Sites
The definition of "closed enrolled site" required that 50% of the enrolled children at the site be eligible for free or reduced-price meals under NSLP and the SBP. This provision outlines the requirement to use income eligibility forms to "determine the eligibility of children attending camps and the eligibility of sites that are not open sites through the definition of `areas in which poor economic conditions exist.'" The final rule amends the definition of "areas in which poor economic conditions exist" and "closed enrolled site" to clarify eligibility requirements and include eligibility determination based on area data of children eligible for free or reduced-price meals, including school or census data. It also establishes the frequency at which sites must re-establish eligibility when based on area data. The final rule requires state agencies to establish criteria for approving closed enrolled sites to ensure operation of a site as closed enrolled does not limit program access in the area that the site is located.  
Roles and Responsibilities of Site Supervisors
The site supervisor plays a critical role in managing and maintaining quality at an SFSP site. However, current regulations do not address the roles or responsibilities of site supervisors. Providing such a definition would help sponsors and sites comply with program requirements and improve program integrity. Therefore, the final rule adds a definition of "site supervisor" to clarify this role and its relationship to program operations. It also adds a reference to "site supervisor," which provides some of the general requirements for a sponsor to participate in the program.  
Unaffiliated Sites
Current regulations do not include a definition for "unaffiliated site." The final rule adds a definition for "unaffiliated site": a site that is legally distinct from the sponsor. 
Unanticipated School Closure
The primary purpose of the SFSP is to maintain meal service for children during the summer months when school is not in session. However, the SFSP also plays an important role in serving children during the school year in times of emergency or unexpected incidents that disrupt school meals programs. While the regulations provided requirements for approving sponsors to serve during unanticipated school closures, there was not a specific regulatory definition of unanticipated school closure. The final rule adds a definition of "unanticipated school closure" that aligns with statutory requirements and current regulatory language. 
Nonprofit Food Service, Nonprofit Food Service Account, Net Cash Resources
Current regulations do not include definitions for "nonprofit food service," "nonprofits food service account," and "net cash resources." Proper administration of a nonprofit food service and appropriate management of program funds are critical to the integrity of the SFSP. Therefore, the final rule provides clear and consistent definitions for "nonprofits food service," "nonprofits food service account," and "net cash resources." 
Miscellaneous
Authority To Waive Statute and Regulations
Current regulations provide the Secretary the authority to waive statutory requirements under the NSLA and Child Nutrition Act, and any regulations issued under either Act for state agencies and eligible service providers if certain conditions are met. This authority applies to all child nutrition programs including the SFSP, National School Lunch Program (NSLP), School Breakfast Program (SBP), Child and Adult Care Food Program (CACFP), Special Milk Program, and the Fresh Fruit and Vegetable Program. The final rule codifies USDA's authority to issue waivers of statutory and regulatory requirements for all child nutrition programs. It also clarifies that USDA may only approve requests for a waiver that are submitted by a state agency and comply with the requirements and the limitations, including that USDA may not grant a waiver that increases federal costs. 
 In addition, State Agencies are allowed the discretion to deny a waiver submitted by an eligible service provider. When states provide written notice to a provider that a waiver is denied, they must state the reason for denying the request within 30 calendar days. State agencies responses of denial are final and may not be appealed to FNS. 
Duration of Eligibility
Current regulations authorize the use of school data and census data to establish area eligibility in the SFSP, and that area eligibility determinations are valid for 5 years. In addition, current regulations have required that documentation supporting the eligibility of each site as serving an area in which poor economic conditions exist be submitted every three years for open sites and restricted open sites. The proposed rule amends the duration of eligibility for open sites and restricted open sites based on school and census data from three years to five years, in accordance with the NSLA. The proposed rule also extended this requirement for closed enrolled sites. 
Methods of Providing Training
Current regulations require State agencies to make training available at convenient locations. As technology has advanced, sponsors and State agencies have the capability to provide mandatory trainings via the internet. USDA has encouraged State agencies to provide multiple options for training, including online or by video conference or webinars, in order to accommodate varying sponsor needs, while at the same time minimizing the time and expense incurred by the State agency. Therefore, the final rule Includes the option for training to be conducted via the internet. 
Meal Preparation Facility Reviews
Current regulations require that as part of any vended sponsor review, State agencies must inspect the facilities of any food service management company (FSMC) with which a vended sponsor contracts for the preparation of meals. The final rule clarifies that Facility reviews are part of a vended sponsor's review and that each facility should be reviewed at least one time during the program year. In addition, the state agency must respond promptly to complaints concerning facilities and not reimburse for meals if the facility does not correct violations noted by the state agency. 
To access the full Final rule, check out Streamlining Program Requirements and Improving Integrity in the Summer Food Service Program (SFSP) (87 FR 57304). 
To understand the changes made to SFSP program requirements, check out the Comparison Chart by FNS.