White House Conference on Hunger Watch Party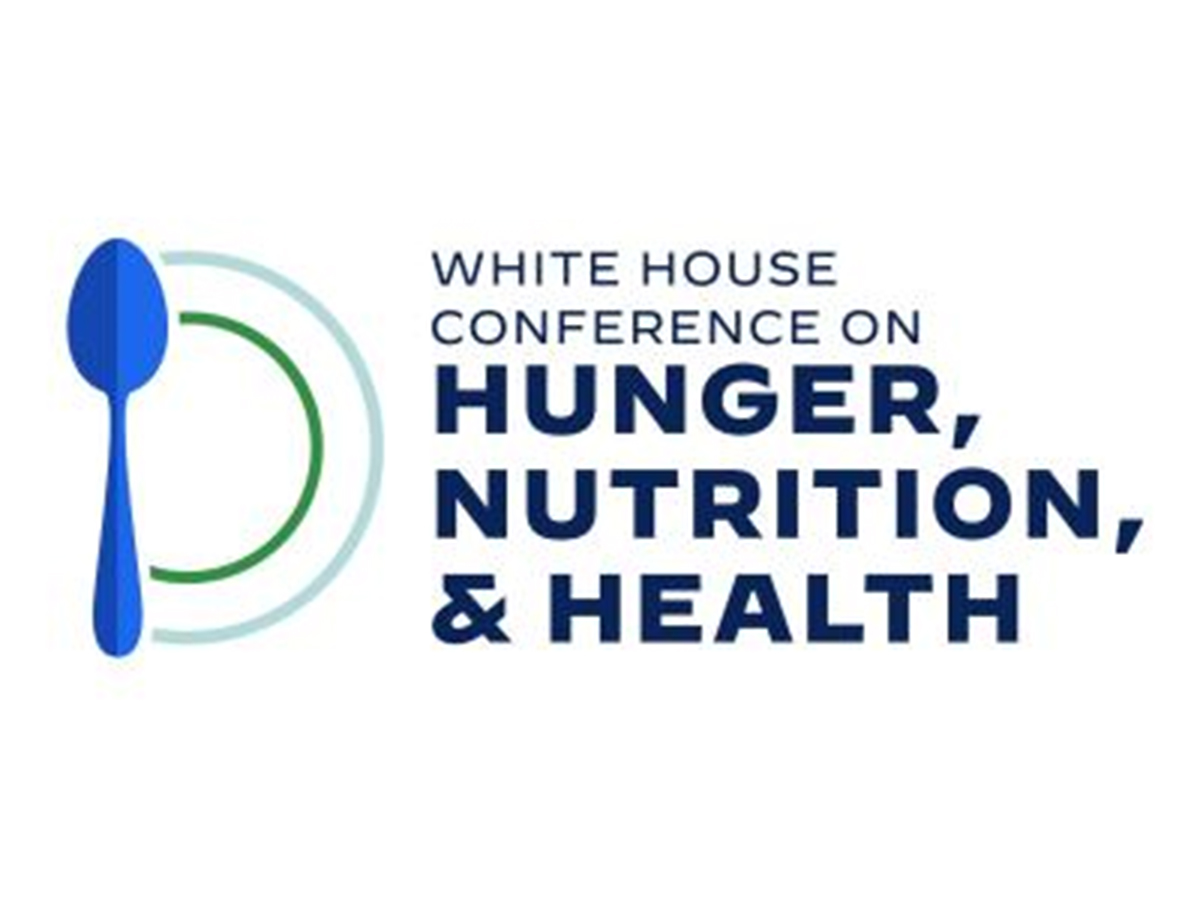 Miss the watch party? A playback of the recorded conference is available at the links below. 
---
On September 2022, for the first time in over 50 years, the Biden-Harris Administration will host a White House Conference on Hunger, Nutrition, and Health. We're livestreaming this historic event, and while we watch we'll chat virtually as the plans for achieving the goals of the Conference Pillars are announced and what it means to the CACFP community.
Conference agenda
The times below are listed in Eastern Standard Time, and are all subject to change. We will send out individual webinar links for each session the day prior to the conference, so there's no need to commit to attending the whole day! We welcome you to jump in for the conversation as you're available.
Preliminary Agenda
9:00-10:00am  
Opening Plenary

Welcome remarks and overview of National Strategy.

10:15am-12:00pm
National Strategy Pillar Panel Sessions

Concurrent panel sessions that represent the five pillars of the National Strategy. Note, the National CACFP Sponsors Association will be attending the session for Pillar One:

Improve food access and affordability: End hunger by making it easier for everyone — including urban, suburban, rural, and Tribal communities — to access and afford food. For example, expand eligibility for and increase participation in food assistance programs and improve transportation to places where food is available.  

12:00-1:30pm
Break
1:30-3:00pm
Afternoon Plenary

Remarks from Administration Officials and presentations highlighting innovative solutions to address hunger and improve nutrition and physical activity.

3:15-4:30pm 
Small Group Working Sessions
Background
Lack of access to healthy, safe, and affordable food, and to safe outdoor spaces, contributes to impacting hunger, diet-related diseases, and health disparities. The COVID-19 pandemic has exacerbated these challenges further. The First White House Conference on Food, Nutrition, and Health had a significant influence on the country's food policy agenda for half a century. Now, again, we have the collective opportunity to chart a course for the future. The Administration has set a goal of ending hunger and reducing diet related disease by increasing healthy eating and physical activity in the U.S.by 2030. This ambitious goal would mean that no Americans go hungry and fewer Americans experience diet-related diseases like diabetes, obesity, and hypertension. At the Conference, the Administration will announce a bold national strategy that outlines steps the federal government and other stakeholders will take to achieve this goal.
As part of our preparation for this historic conference, NCA has taken the following actions:
In June 2022, NCA invited over 100,000 members of the CACFP community for a partner-led convening to gather feedback for the White House ahead of the conference.
We used the feedback to produce a white paper stating the problems and recommendations within the CACFP, and sent it along with a letter for consideration.
We wrote a stakeholder commitment letter, committing NCA to numerous steps to help end hunger in the United States, particularly in support of the first pillar within the conference agenda.