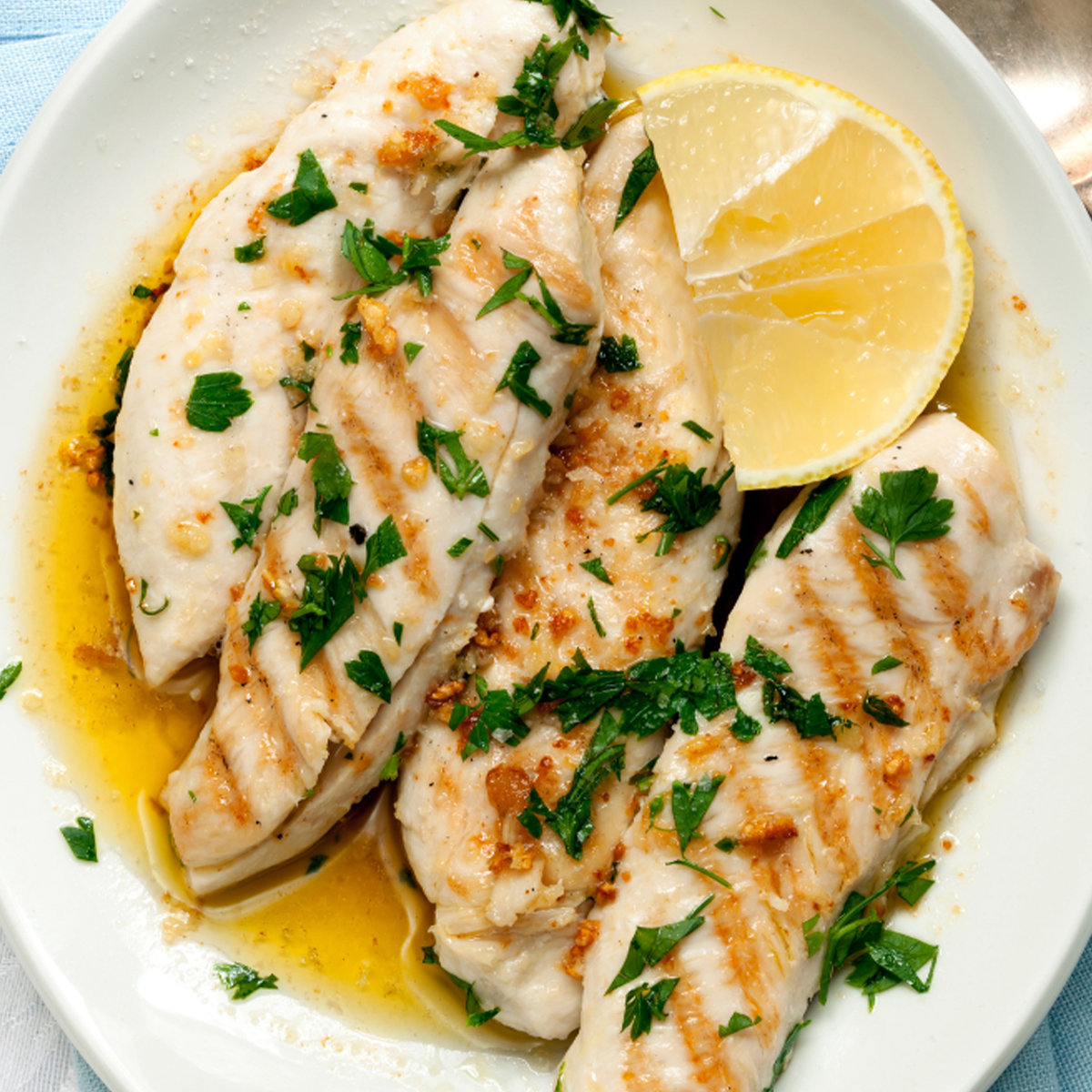 2 tbsp vegetable oil

1 lemon, juiced

1 tbsp honey

1/2 tsp salt

1/8 tsp black pepper

8 (2 oz tenders) chicken breast

1/4 cup parsley, chopped (optional)
Preheat oven to 425° F.

In a medium bowl, add the oil, lemon juice, honey, salt & pepper. Mix.

Add in the chicken, toss until all chicken is coated in the marinade.

Place chicken on baking sheet, cook for 20-25 minutes or until chicken is fully cooked.

Serve 1 piece of chicken per child and sprinkle 1 pinch of parsley on top if desired.
One serving provides 1 1/2 oz meat.