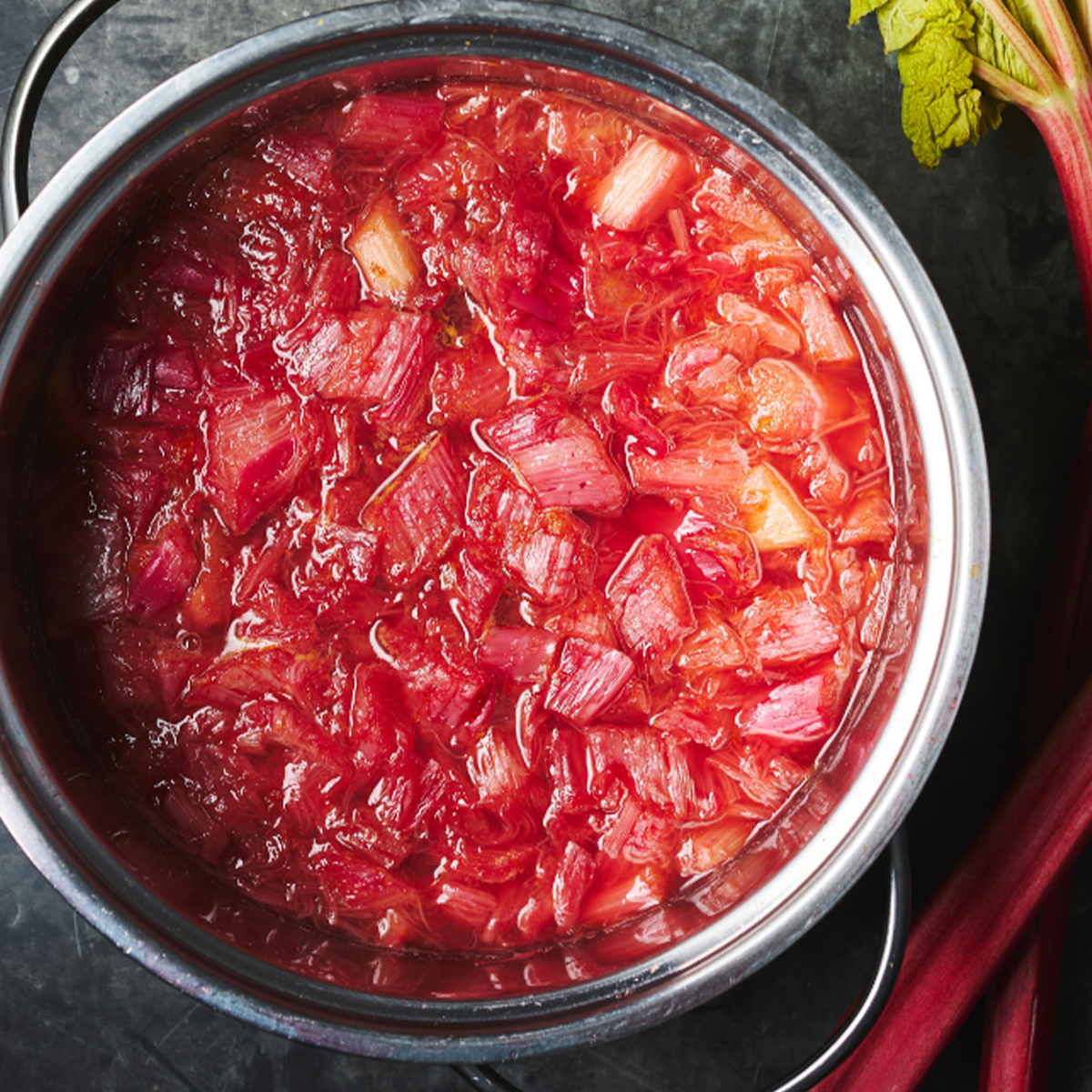 16 oz frozen rhubarb, no sugar added

2 tbsp water

1 cup fresh, chopped strawberries

1 tbsp honey
In a large skillet on medium heat, add water and rhubarb.

After cooking the rhubarb for 3 minutes, add the strawberries. Continue to cook until rhubarb is soft. Add honey and stir a few times before removing from heat.

Serve warm or chilled over fish or yogurt.
One 1/2 cup serving provides 1/2 cup fruit.