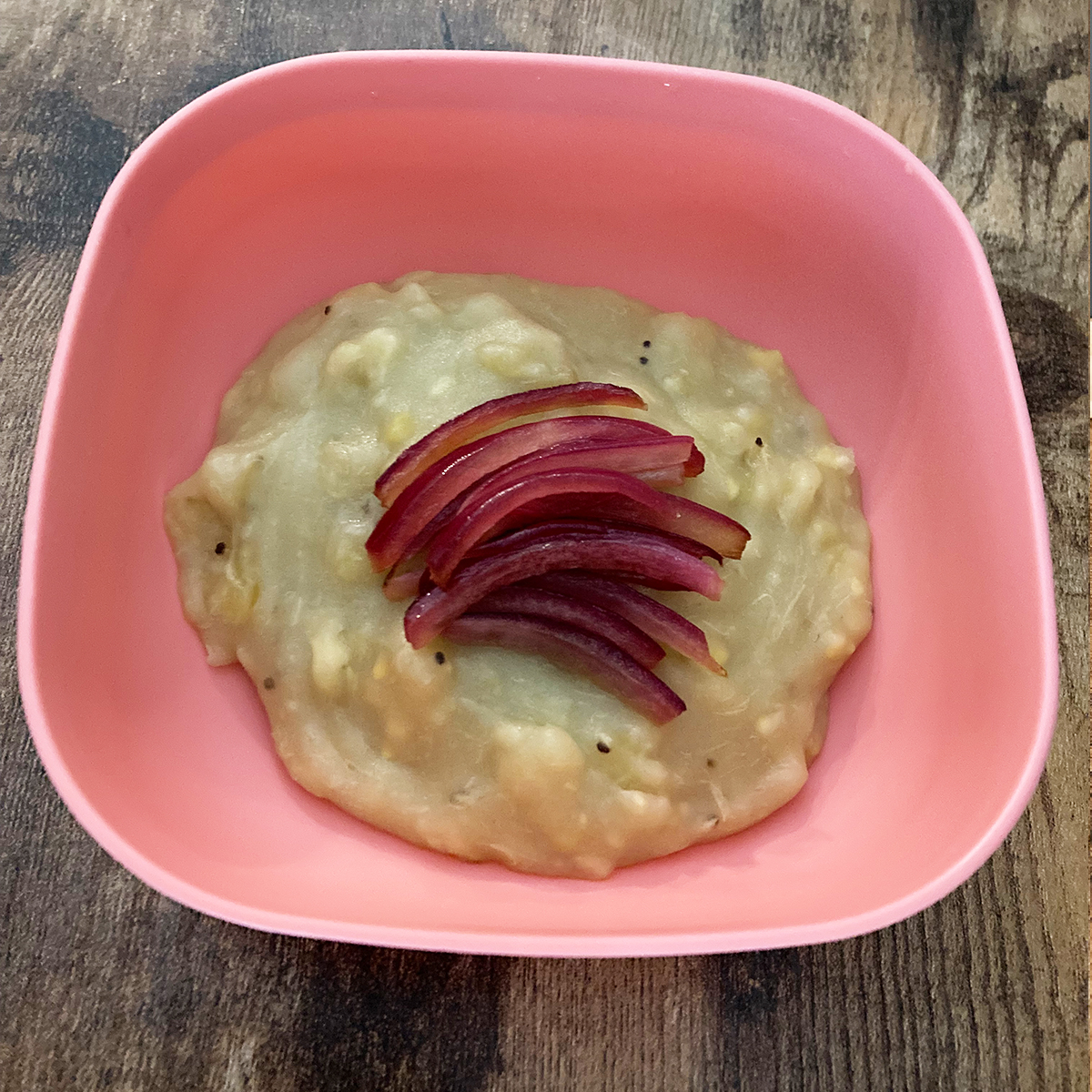 8 unripe, green plantains (4 lbs)

1 tsp salt

1/3 cup + 2 tbsp oil

2 cups onion, thinly sliced

2 Tbsp apple cider vinegar
Cut the ends of the plantains and place 3 shallow slits down the length of each plantain. Microwave for 1-2 minutes at a time until you are able to peel the plantains.

Peel and cut lengthwise. Boil until soft. Add salt to water. After plantains are soft, reserve 2 cups of water.

In a large bowl, mash plantains and add 1/3 cup oil and gradually add the reserved water until you get a smooth consistency.

On medium-high heat, warm 2 tablespoons of oil. Cook onions until translucent. Turn off heat and mix in the vinegar.

Serve 1/3 cup of mashed plantains with 2 tbsp of onions. Add on a fully cooked sunny side up egg for a great snack!
One serving provides 1/2 cup vegetable.