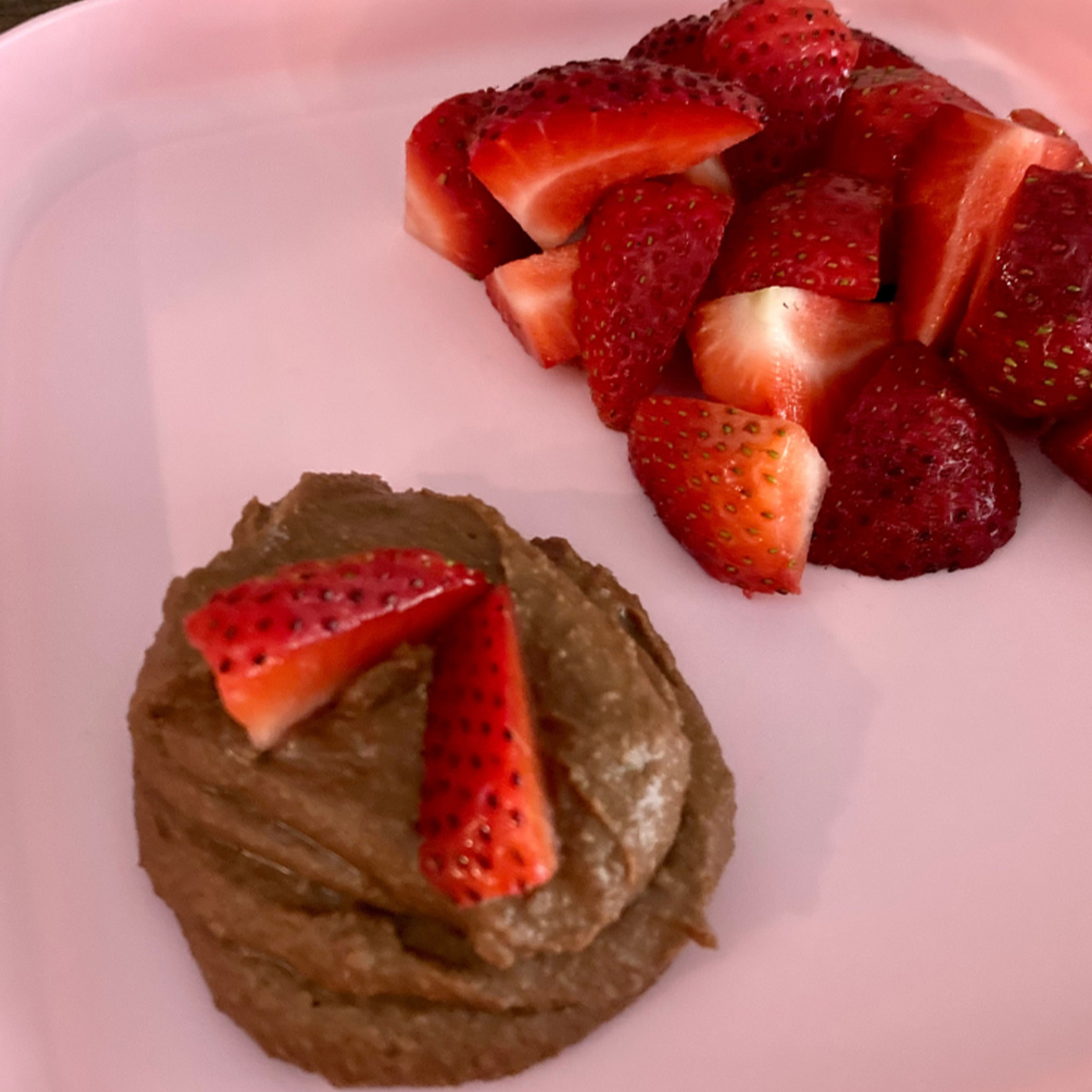 1 (15 oz) can garbanzo beans, rinsed & drained

3 tbsp cocoa powder, unsweetened

2 tbsp honey

2 tbsp nut or seed butter

1 tsp vanilla extract

2 tbsp water
Place all ingredients in a food processor or blender. Pulse until the mixture creamy. Add water, one tablespoon at a time until mixture has a creamy texture.

Serve 3 tablespoons of hummus with fruits, vegetables or whole grain-rich foods.
Three tablespoons provides 3/4 oz meat alternate.