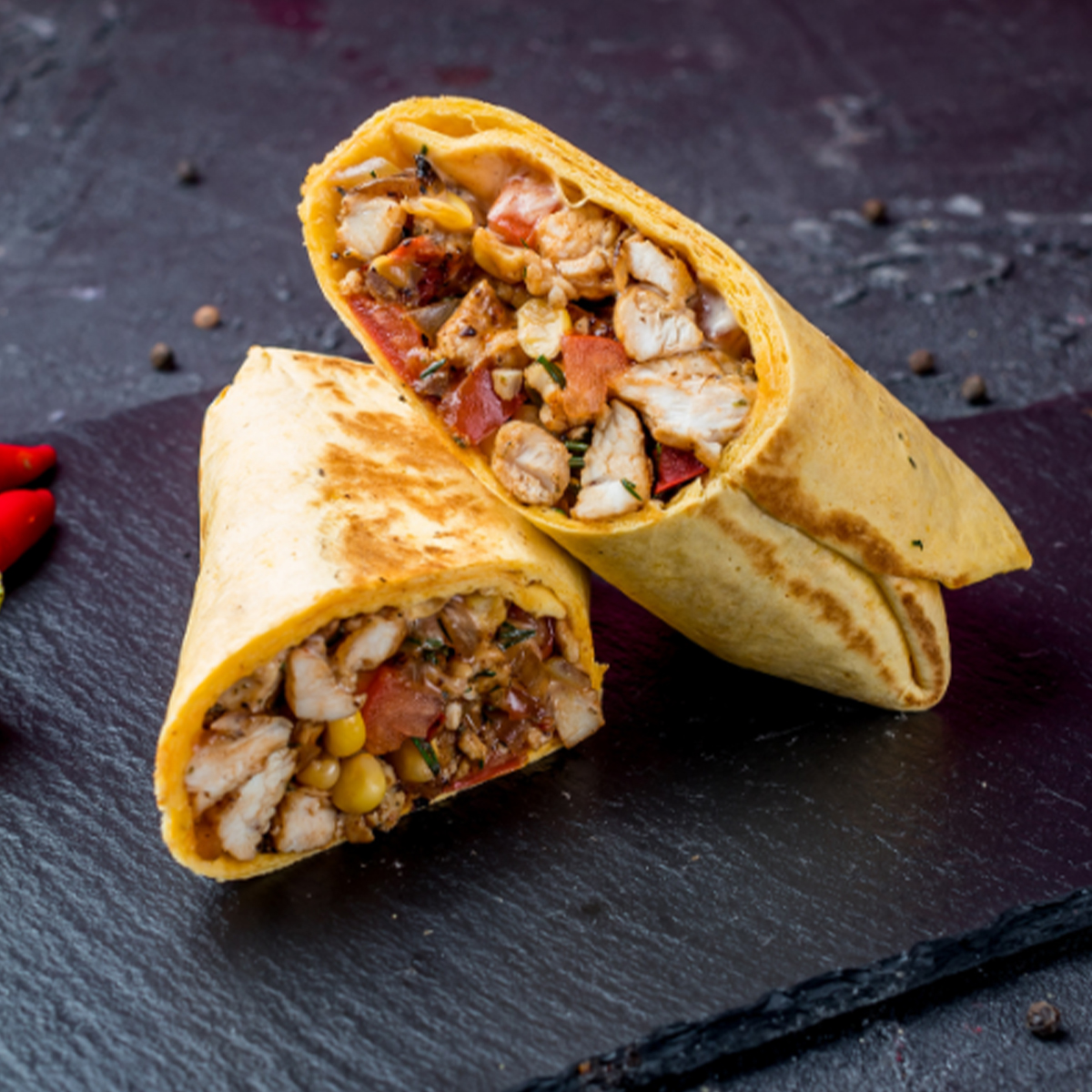 16 oz chicken breast, skinless

1 cup shredded cheese

1/2 tbsp mild taco seasoning

1 tbsp vegetable oil

1/2 cup mild salsa

9 100% 6-inch whole wheat tortillas
Preheat oven to 350° F.

In a medium saucepan, boil the chicken for 10-15 minutes or until fully cooked and tender.

Remove chicken from pot and place in a bowl. Shred the chicken.

Add the cheese, taco seasoning, oil, and salsa. Mix until all the chicken is coated and cheese is distributed throughout.

Scoop 1/3 cup of the mixture into each tortilla. Fold sides of the tortilla and then tightly roll into a burrito shape.

Spray the top of each tortilla with oil. Place tortillas in oven for 10-20 minutes or until golden brown.
One chimichanga provides 1 1/2 oz meat/meat alternate and 1 oz grains.