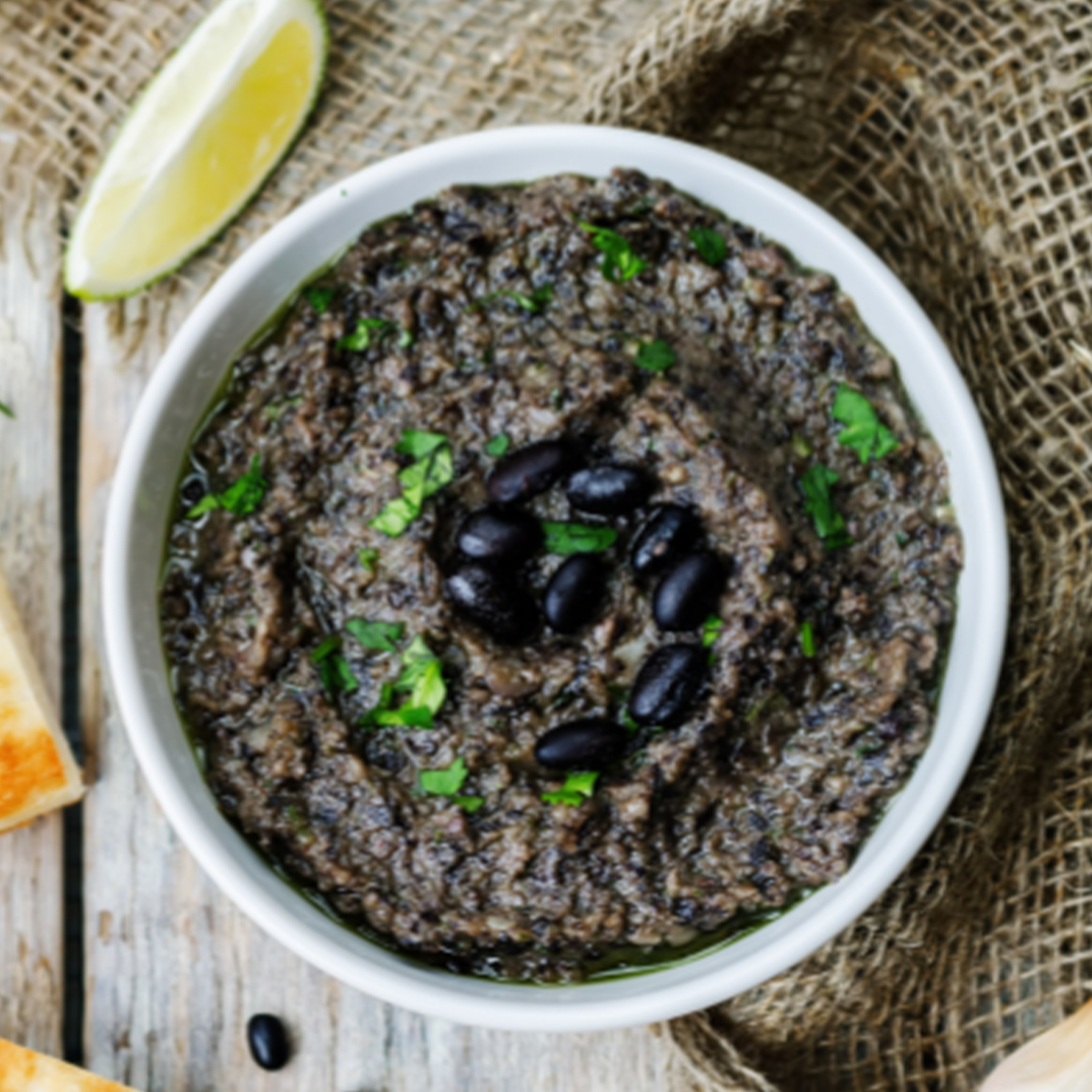 1 (15 oz) black beans, no salt added, drained

1/2 cup mild salsa

1/2 lime, juiced

1/4 tsp salt (optional)
In a food processor or blender, add all ingredients.

Pulse until all ingredients are well incorporated and mixture looks smooth. If mixture looks too thick, add 1 tablespoon of water at a time until you get desired consistency.

Serve 1/4 cup of bean dip per child. Pair with vegetables or whole grain-rich food item like tortilla chips or crackers.
One 1/4 cup serving provides 3/4 oz eq meat alternate.