Benefits of Membership: CACFP Calendar & Nutrition Training Program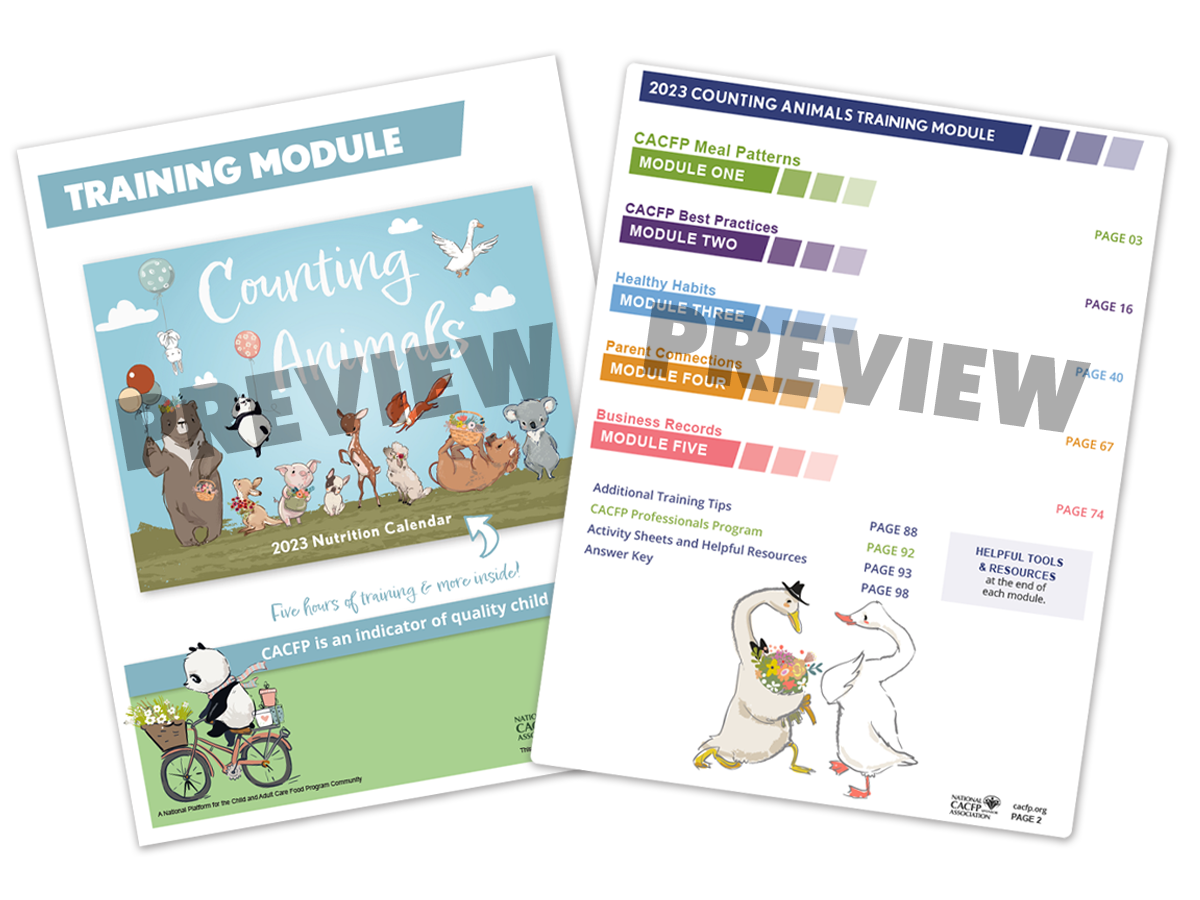 This event has ended, but never fear! You can still learn all about the 2023 Nutrition Calendar training program on our website.
---
Did you know that every NCA member can opt in to receive a free copy of the CACFP Nutrition Calendar & Training Program each year? It's just one of many benefits that comes with membership!
We're going to be hosting a webinar on Wednesday, October 5, that will give you an overview of this must-have member resource. Join us on Zoom from 2:00 pm - 2:30 pm Eastern to learn how to maximize next year's calendar and training program. In this thirty minute session we will:
Learn how to use the 2023 Counting Animals calendar to support your program.
Get inspired on how to implement the activities and training.
Find out why over 35,000 providers across the country consider this their #1 CACFP resource.
You don't just get a beautiful calendar to display in your center or office. Each month includes CACFP meal pattern reminders, best practices, snack suggestions, recipes, crafts, physical activities, nutrition notes, and our end-to-end record-keeping system. And that's just the calendar! With every copy, you also receive access to monthly activity pages, motivation posters, newsletter templates, and a five-hour training module.
What's in the training module? Who is it for? Glad you asked! Maybe you're new to the CACFP, or maybe you're an old hand, but you're onboarding new employees. Either way, this training module featuring five one-hour segments is the perfect addition to your internal professional development. Topics include: Meal Patterns, Best Practices, Healthy Habits, Parenting Connections, and Business Records.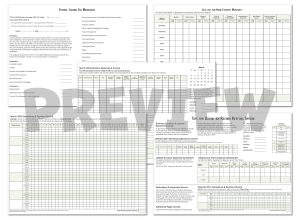 Bonus record-keeping system
This optional add-on is a robust business management package. The record-keeping system includes space for recording attendance, expenses, utilities, payments, and more. There's even a worksheet for calculating federal income tax. We know that many CACFP operators are also small business owners, and we've got your back with this tried-and-true comprehensive calendar add-on.