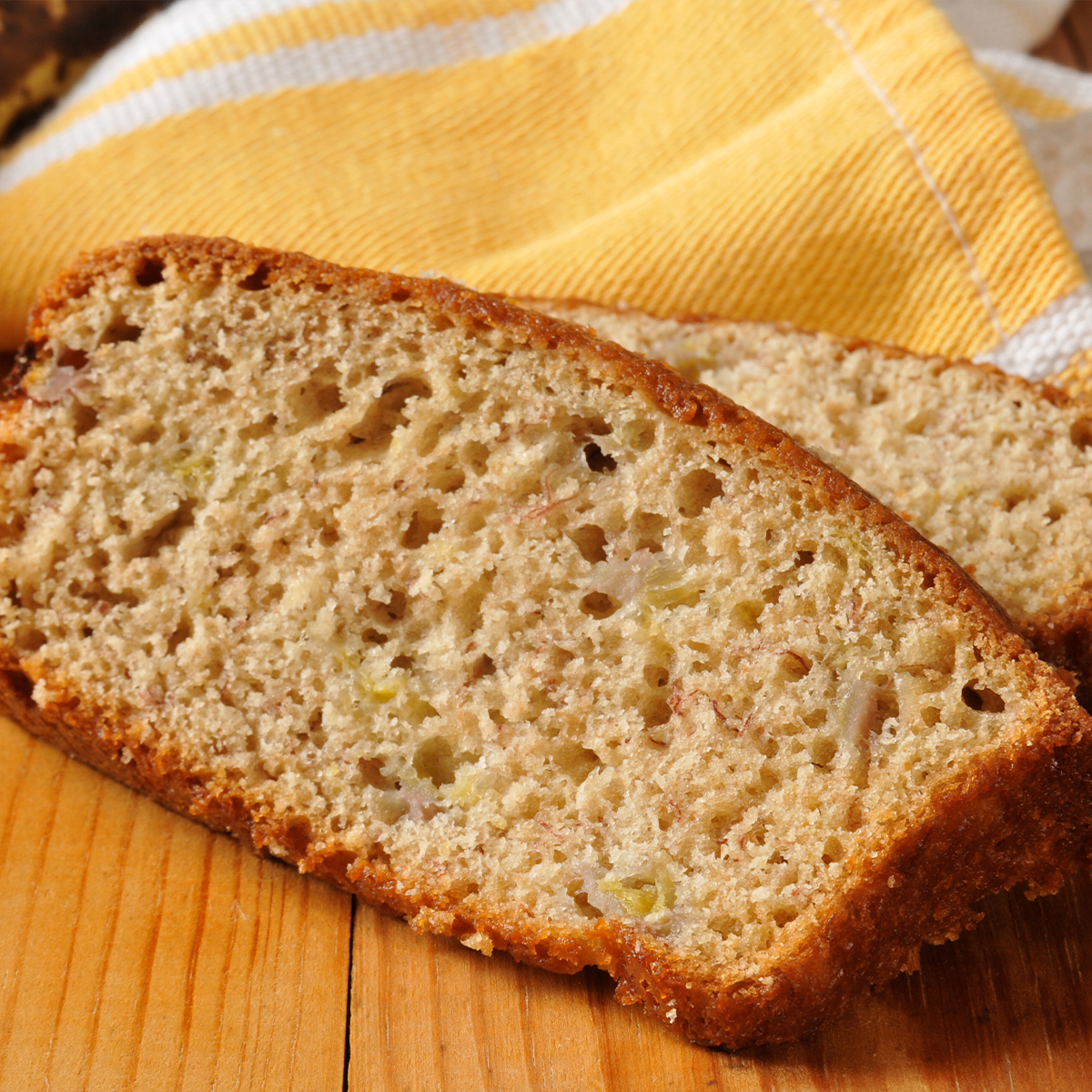 4 medium ripe bananas, mashed

1/2 cup unsalted butter, melted

1 large egg

1/2 cup sugar

1 tsp vanilla extract

1.5 cups enriched wheat flour or whole wheat flour

1 tbsp baking soda

1 tsp salt

cooking spray
Preheat oven to 350

° F.

In a medium bowl, add mashed bananas and butter. Mix together gently.

Add egg, sugar and vanilla. Mix again until all is well incorporated.

In another bowl, sift together flour, baking soda and salt. Fold the flour mixture into the banana mixture, being careful not to over mix.

Pour batter into a greased loaf pan and bake for 55 minutes. 

When cool, cut into 12 even slices.
One slice provides 1/2 oz eq grains.