2022 CACFP Virtual Summit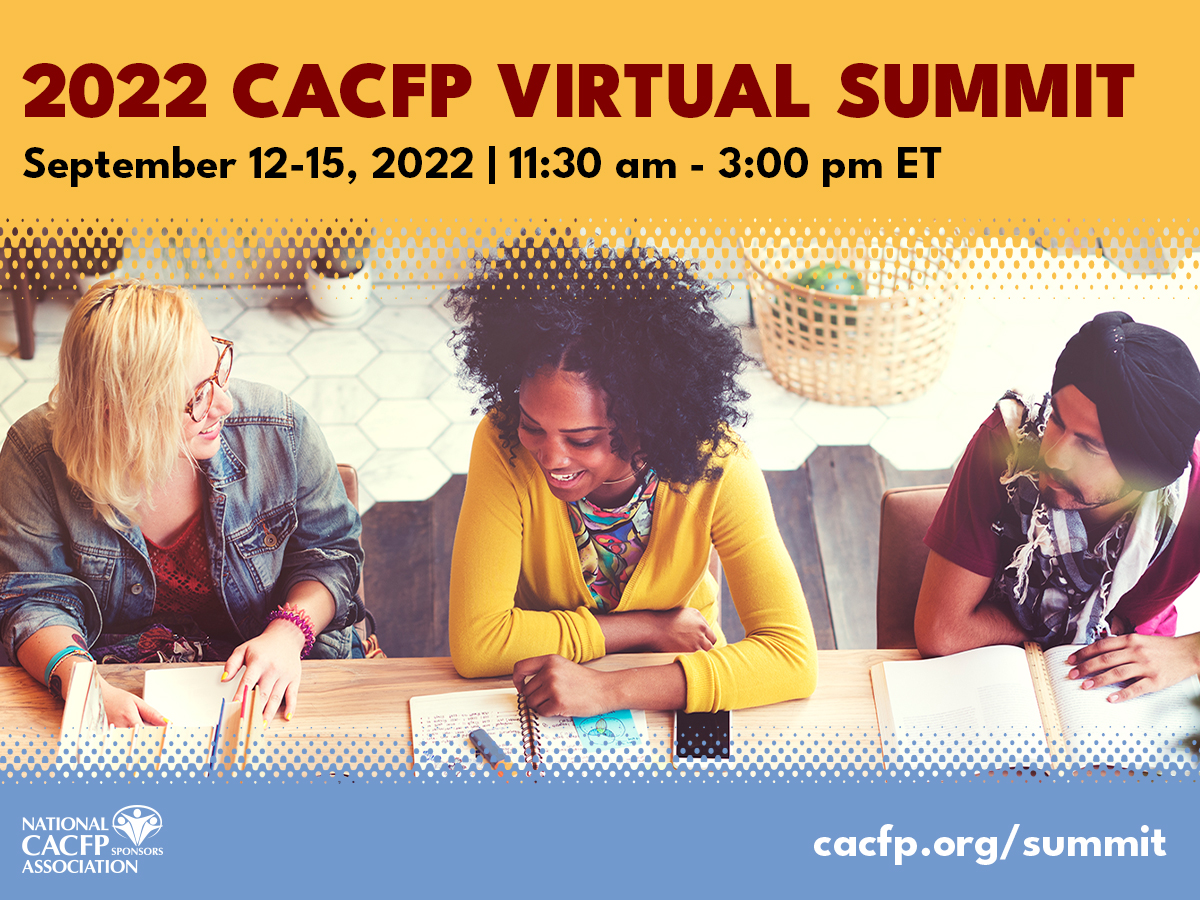 Looking for food program training?
Join us on Zoom, September 12th - 15th, from your home, your office, or your home office between 11:30 am - 3:00 pm Eastern.
We're bringing you workshops on nutrition, program administration, operations, financial and nonprofit management, and more!
Can't make it to the live event? Registration fee includes on-demand access, available through September 30, 2022.
Topics will include:
USDA Updates: Policy, Team Nutrition & Monitoring
Impacts of Sodium: Shaping Healthy Food Preferences
Culturally Receptive Meals
Advancing Health Equity for Child Nutrition
Cooking with Flavor: Spice Up Your CACFP Recipes
CACFP Professional Certification Program Overview
Harvest Celebration: Menu Planning with Cycle Menus
Civil Rights 101: Compliance with Civil Rights Requirements
Creditable or Not?
Child Nutrition Reauthorization
Keys to Corrective Action Plans
Managing Stress in the Workplace
Plus, you'll hear from some of our favorite panelists for some Coffee & Conversation on Head Start CACFP and Afterschool Meals!
Up to 10.5 continuing education credits available.
Registration for this event has now concluded. Missed the live event? Find these sessions on demand in our Learning Center this fall.
Save the Date: Don't miss these upcoming webinars!