Breastfeeding Awareness Month and the CACFP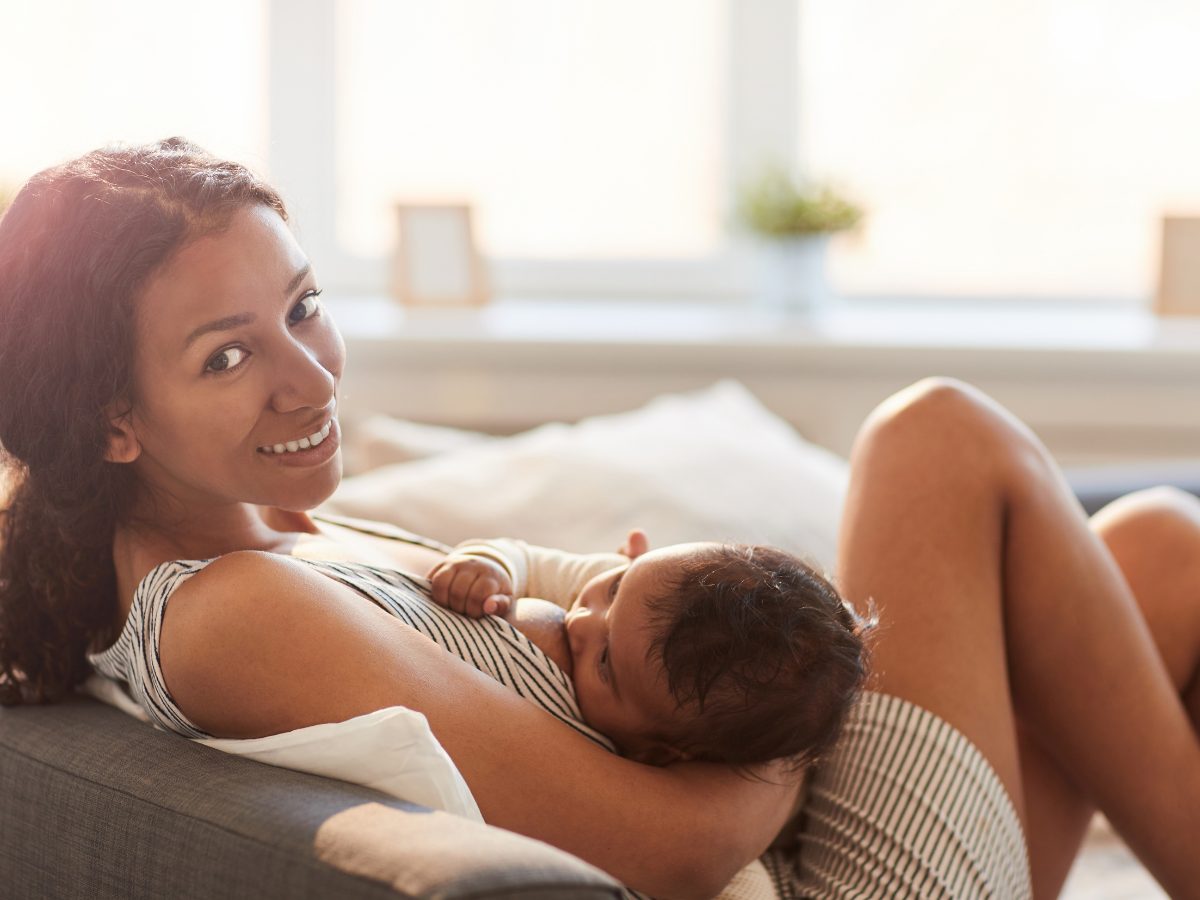 August is Breastfeeding Awareness Month. According to the World Health Organization, breastmilk is the ideal food for infants. Breastmilk is safe, clean, and contains antibodies that help protect against many common childhood illnesses. Breastmilk provides all the energy and nutrients that babies need for the first months of life, and continues to provide up to half or more of a child's nutritional needs during the second half of the first year, and up to one-third during the second year of life.
Benefits of Breastfeeding
But what, precisely, are the benefits of breastfeeding? Feeding your baby breastmilk has many benefits, both for parent and child. From physical health to financial health, the list is long:
Benefits for parents:
Breastfeeding helps shrink the uterus after childbirth, which speeds recovery.
Breastfeeding can lower the risk for certain types of cancer, such as ovarian and breast cancer.
Breastfeeding saves money. Formula is expensive!
Benefits for baby:
A parent's breastmilk is made just for their baby—it has the right mix of nutrients baby needs to grow and be healthy.
Breastmilk helps protect babies from sickness.
Breastmilk is easy to digest. Breastfed babies have fewer instances of diarrhea and spit up.
Babies can taste different flavors in breastmilk depending on what their parent eats. They may be more willing to try and accept new flavors from solid foods as they grow.
Breastfeeding and the CACFP
So, it comes as no surprise that it's a stated best practice of the CACFP to support parents who choose to breastfeed their infants. The USDA recommends that CACFP sites encourage parents to supply breastmilk for their infants while in day care and offer a quiet, private area that is comfortable and sanitary for those who come to the center or day care home to breastfeed. In fact, the meal patterns allow centers and day care homes to be reimbursed for meals when a parent directly breastfeeds their infant on-site.
Ready to make a breastfeeding-friendly space at your site, but not sure where to begin? It's easier than you think! Here are a few features for a space to breastfeed or pump to keep in mind:
Private and quiet
Electrical outlets for plugging in pumping equipment
Comfortable seating, such as a glider or rocker, including a place to prop feet
A side table to hold gear and equipment, such as bottles, burp rags or pump parts
Lamps or other ways to adjust lighting
A breastfeeding pillow with washable covers
Disinfectant wipes
A sink for handwashing or hand sanitizer
Other Ways to Support Breastfeeding
Apart from enabling breastfeeding and pumping on site, there are many ways for childcare providers to support breastfeeding parents. The USDA has produced Breastfed Babies Welcome Here! A Mother's Guide for just this purpose. Providers can support expecting parents or those who are already breastfeeding by offering them this free resource and reviewing it with them. Providing information about your local WIC clinic is another way to support new parents. And finally, ensuring that staff are properly trained on the handling and storage of breastmilk so that parents can feel confident and safe in partnering with you is a critical piece in providing this support.
Special Notes
Choosing how to feed a new baby, whether with infant formula or by breastfeeding, is a deeply personal decision that can only be made by the parents. There are many factors that will influence a family's decision on how to feed their baby, and some of those may be highly sensitive. When breastfeeding is not an option or nonpreferred, infant formula is also an excellent source of nutrition for babies.
Lastly, parents who breastfeed will typically be mothers; however, transgender and gender non-conforming parents may also breastfeed their children. In these instances, language that specifies mothers (such as a "Mothers Room") may feel alienating and discourage on-site breastfeeding or pumping. A transgender parent may also prefer the term chestfeeding to breastfeeding.  In cases where you're not sure what language will make a parent most comfortable, simply asking them can put everyone at ease.