Farmers' Market Field Trip Webinar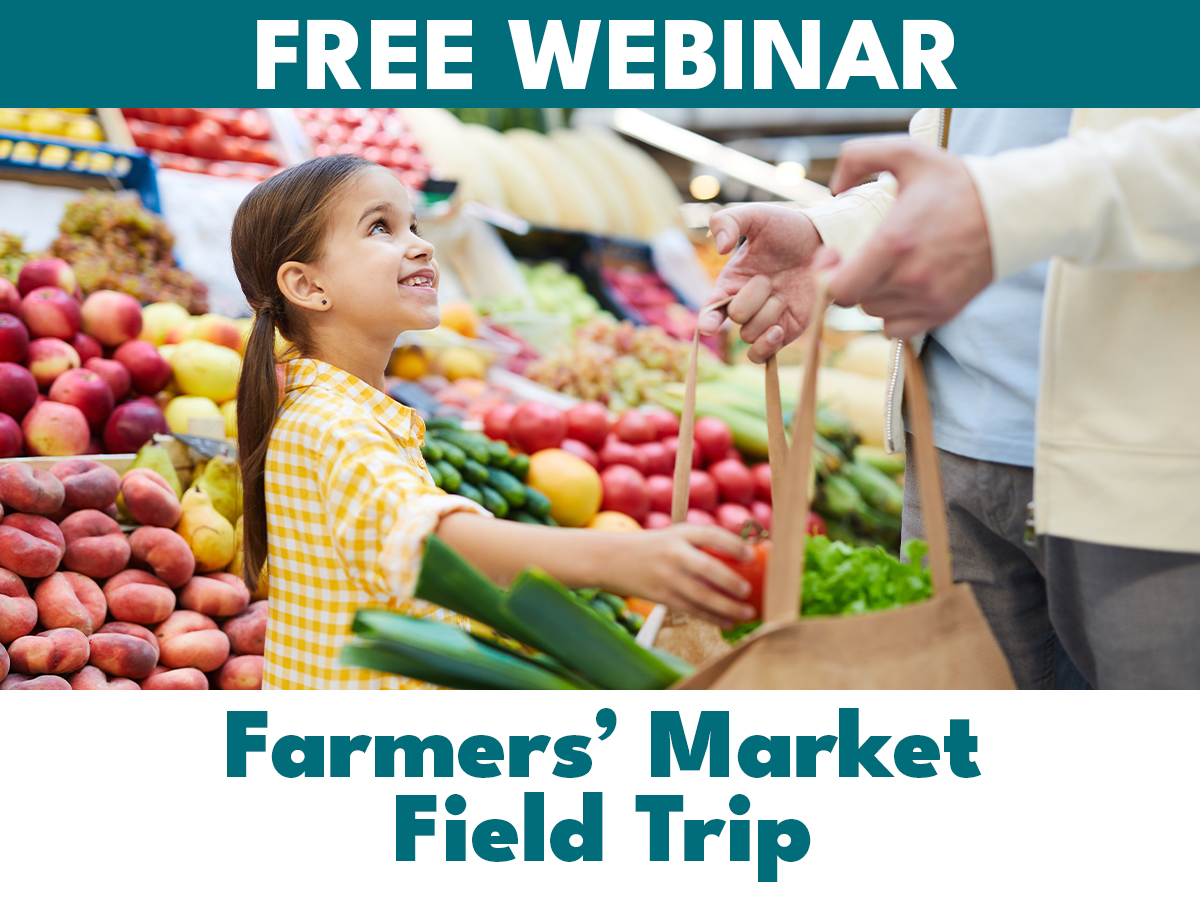 Visiting farmers' markets can be fun and educational as you explore seasonal fruits and vegetables.
Shopping from bountiful displays of produce will not only help your friendly farmer but can also help you meet CACFP meal patterns.
On Thursday, August 18th, learn from our Nutrition Education Specialist, Isabel Ramos-Lebron, MS, RDN, LD, how to identify, purchase, and serve farmers' market finds so that the children and adults you serve can enjoy fresh flavors of the season.
What can you expect from "Farmers' Market Field Trip"?
Learn what a farmers market is and how it benefits your health and community to choose foods that are locally sourced
Discover the variety of #CACFPCreditable components that you can find in your local farmers market
Take away some new and exciting recipes using common, nutrient-packed produce
Get ideas on how you can incorporate farmers markets into your classroom curriculum
and more!
Earn .5 CEU for attending this Zoom webinar brought to you by the National CACFP Sponsors Association.
Registration for this live event is now closed. Watch this training on-demand in our Learning Center !
Save the Date: Don't miss these upcoming webinars!