Water First: A Toolkit for Promoting Water in Community Settings
National Drinking Water Alliance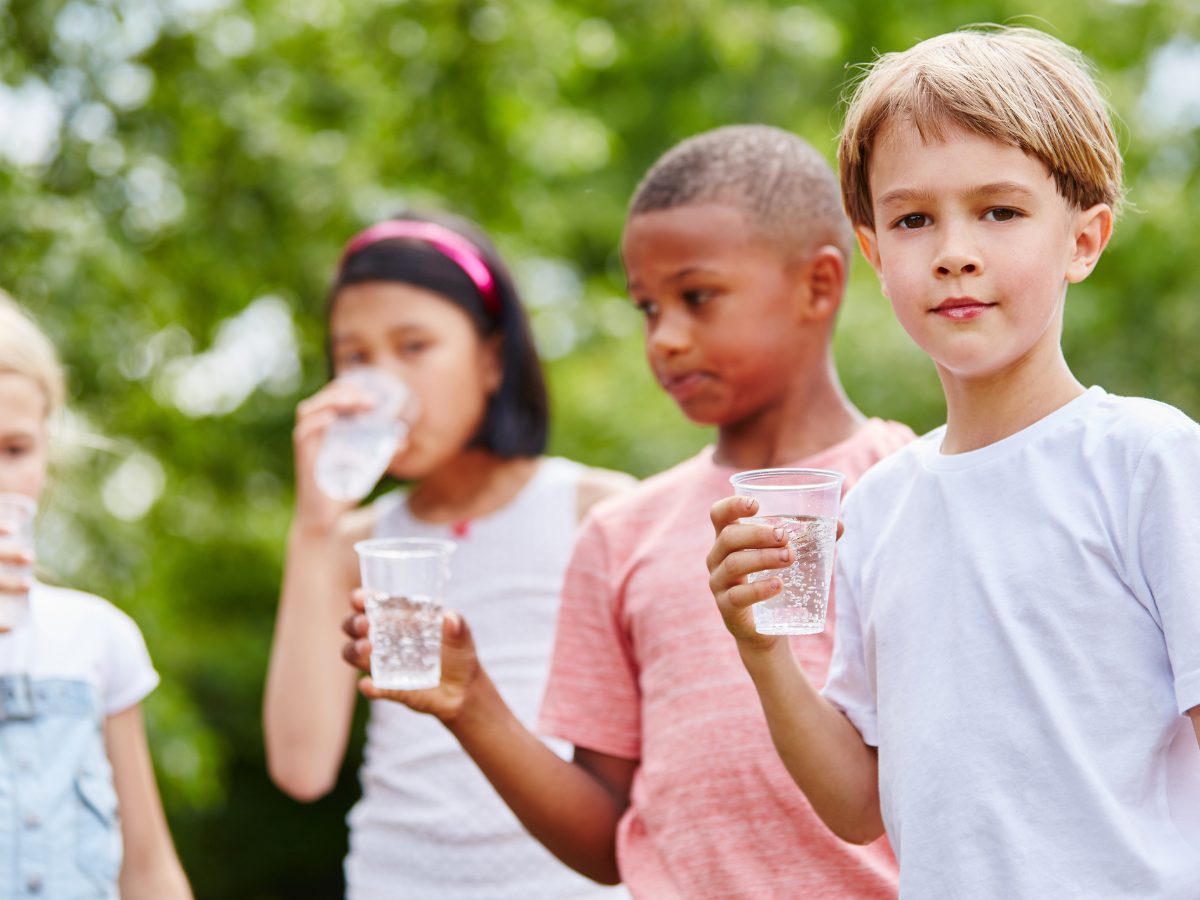 Drinking water is critical for the health and well-being of all people. However, it can be difficult for children and adults to consume enough water. How do you encourage people to drink from the water? Our friends at the National Drinking Water Alliance have created the Water First Toolkit, which provides strategies to promote water intake. Some of the promotion strategies listed in this guide are more general and applicable to various locations, while other strategies are more appropriate for specific types of settings.
The Water First Toolkit includes the following sections:
The Importance of Water Promotion
The first step to promoting the water sources at your site is to choose the messages about drinking water you want to share with site users (students or community members who visit your site).
Define the Message
In the Define the Message section, you will learn how to develop and communicate messages to motivate site users to drink water instead of sugary beverages.
Examples of messages and materials used by other water promotion campaigns are sprinkled throughout the toolkit for inspiration.
Encourage Healthy Beverage Intake at Home
In the Encourage Healthy Beverage Intake at Home, you can learn about how to extend your messages to impact site users' beverage intake not only at your site, but also at home.
Use Art to Drink Smart
Art is a fun and creative way to showcase messages that encourage smarter drink choices.
Some examples of artistic strategies to encourage water intake includes painting a community mural, a door decorating contest, an art showcase, and a logo design competition
Make a Splash with Simple Promotional Activities
Simple activities and initiatives can make a big difference in motivating site users to drink water.
Some examples of easy activities to promote water intake includes establishing a week as "water week", giving out prizes, and creating and signing a "water contract".
Simple activities and initiatives can make a big difference in motivating site users to drink water.
Educate About the Benefits of Drinking Water
Highlight the benefits of drinking water instead of sugary drinks through classroom lessons, worksheets, and demonstrations.
Some examples of ways to educate the importance of healthy beverage choices includes: a water education curriculum, an activity worksheet, and a water taste test.
Incorporate Multimedia Promotion
Songs and videos can be shown to students in class, on television screens in waiting rooms, or provided to parents and students on CDs to take home and watch or listen to on their own.
Books can be read to students in class, made available in waiting rooms or sent home with children to read with their families
Provide Reusable Water Bottles and Cup
Vessels provide site users with an opportunity to consume more than just a few sips of water at a time.
There are two main types of vessels you can provide site users: reusable water bottles and cups.
To access the full toolkit, check out Water First: A Toolkit for Promoting Water in Community Settings.