Resource Review: Summer Food, Summer Moves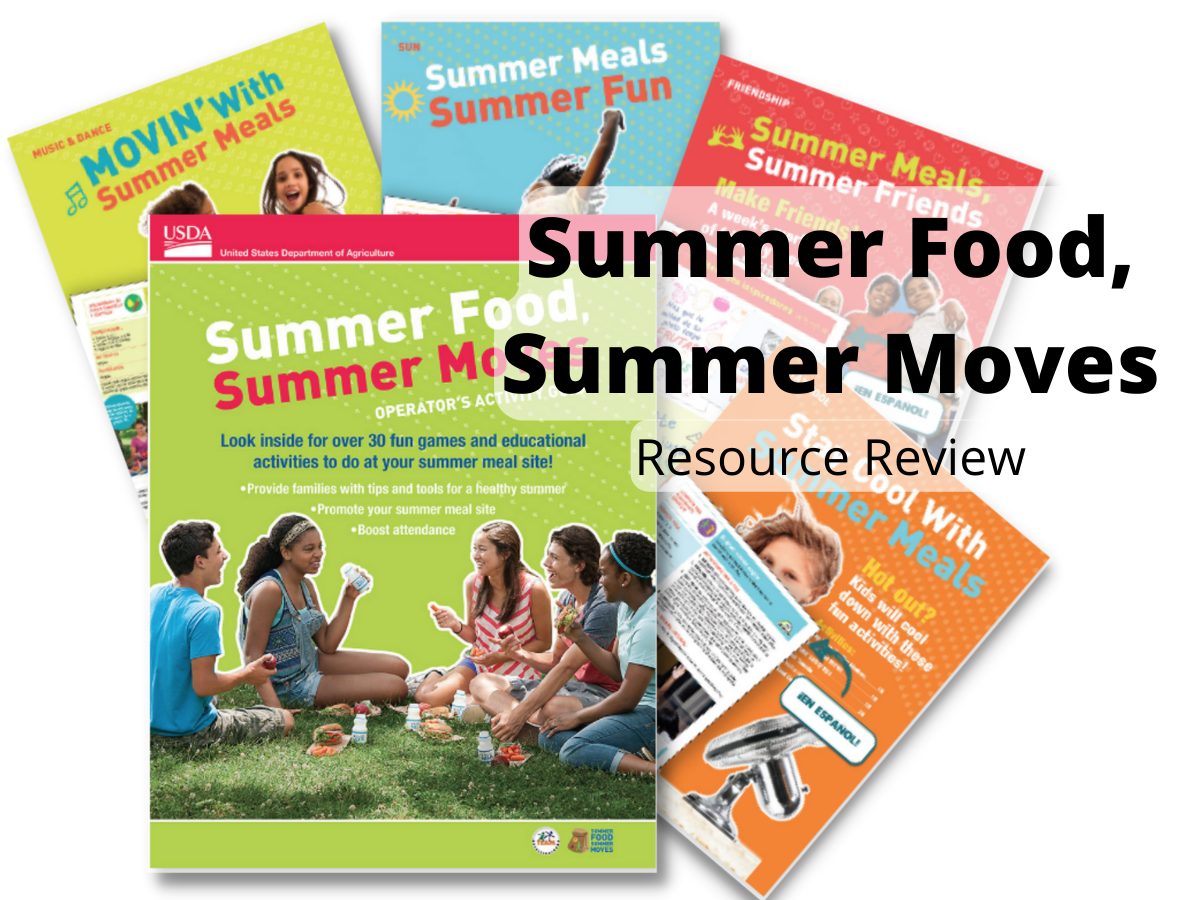 Summer Food, Summer Moves is a comprehensive guide to promote wellness at summer feeding sites. It includes six themed sets of recipes, games, activities, posters and more. The purpose of this resource is to help SFSP operators use playful demonstrations and games to teach families and children about healthy habits. The goals of this program are to drink smart, choose more fruits and veggies, limit screen time, and get active.  
Operator Guides
The operator guides are how-to manuals for a fun, educational summer. Specifically, it contains everything you need to successfully execute the Summer Food, Summer Moves programming. Those planning a summer full of fun and games will be thrilled to see the activity index included in the table of contents that references each activity across all six themes by how much advanced prep work is involved.   
Health and safety planning is laid out as well. Allergen information for all food-related activities and recipes is included in the operators guides. Adults can find strategies for adapting activities to suit the needs of children who need functional support too. This resource is a turn-key guide for a fun, successful summer.  
Summer Food, Summer Moves Operator Guide (EN) 
Summer Food, Summer Moves Operator Guide (SP) 
Six Great Themes
This one-of-a-kind resource is broken down into six themes. These themes can be stretched out to be enjoyed over the course of a full week, or each theme can be executed in a single day. Truly, there's no wrong way to have family fun.  
This is a great place to start. Celebrate the sunshine and warmth of summer with easy games, kid-friendly trivia, an exciting exercise challenge, and a delicious food preparation activity. The sun-themed activities work at any time in the summer, and the activities are simple to prepare.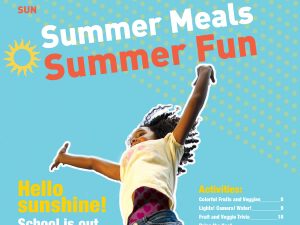 Activities and recipes:  
Colorful fruits and veggies

 
Lights! Camera! Water!

 

Fruit and Veggie Trivia

 

Bring the Heat 2-Minute Challenge

 

Water Sparklers

 

Fruity Fun Chicken Salad Cups

 
Use these beat-the-heat-themed activities on the hottest days of summer. These activities are a fun way to boost interest and attendance for kids of all ages. If you do any water activities, you should let families know ahead of time so they can prepare for water play. Look for tips on page 19.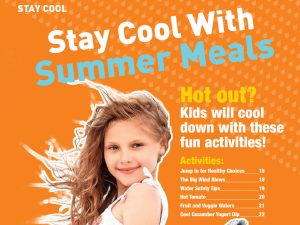 Activities and recipes:  
Jump in for Healthy Choices

 

The

Bi

g Wind Blows

 

 

Water Safety Tips

 

Hot Tomato

 

Fruit and Veggie Waters

 

Cool Cucumber Yogurt Dip

 
Music makes every moment seem like a celebration. You'll get into the groove with an energetic dance party, fun games, inspiring poetry slam, vegetable tasting, and a sweet healthy treat to prepare together. These music-and dance-themed activities are guaranteed to be a hit. 
Activities and recipes: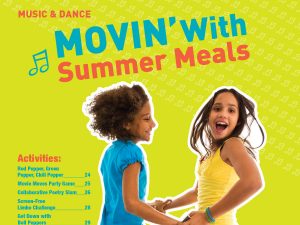 Red Pepper, Green Pepper, Chili Pepper

 

Movie Moves Party Game

 

Collaborative Poetry Slam

 

Screen-Free Limbo Challenge

 

Get Down with Bell Peppers

 

Berry Jams Party Bites

 
When school's out for summer, many kids see old friends and make new friends at summer meal sites. Help grow a caring community with these friendship-themed activities full of games, arts and crafts, fruit tasting, and a mouth-watering food demonstration. 
Activities and recipes: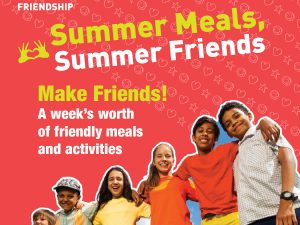 Ultimate MyPlate

 

Circle of Friends Cheer

 

That's What Friends Are

F

f

or

 

Game Inventors

 

Melon Medley

 

Summer Vegetable Salsa

 
Memorial Day, Independence Day, Labor Day, maybe even a birthday – there are plenty of reasons to celebrate in the summer months. These holiday-themed activities contain games, an art project, and a special gardening activity. 
Activities and recipes: 
Cheer and Leap Game

 

Herb Gardening

 

Play Hard Activity Cube

 

My Party Plate

 

Garden Fiesta Tuna Pockets

 
Get kids moving and feeling good with sports-themed games, exercises, and challenges. The Eat Smart To. Play Hard.™ campaign was launched by the USDA's Food and Nutrition Service to support kids and families in eating healthy and being physically active.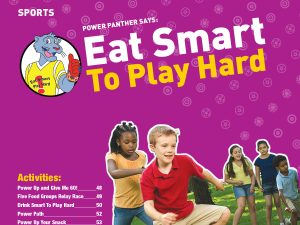 Activities and recipes:  
Power Up and Give Me 60!

 

Five Food Groups Relay Race

 

Drink Smart t

o Play Hard

 

Power Path

 

Power Up Your Snack

 

Home Run Hummus Wrap