Special Diets Boot Camp Virtual Event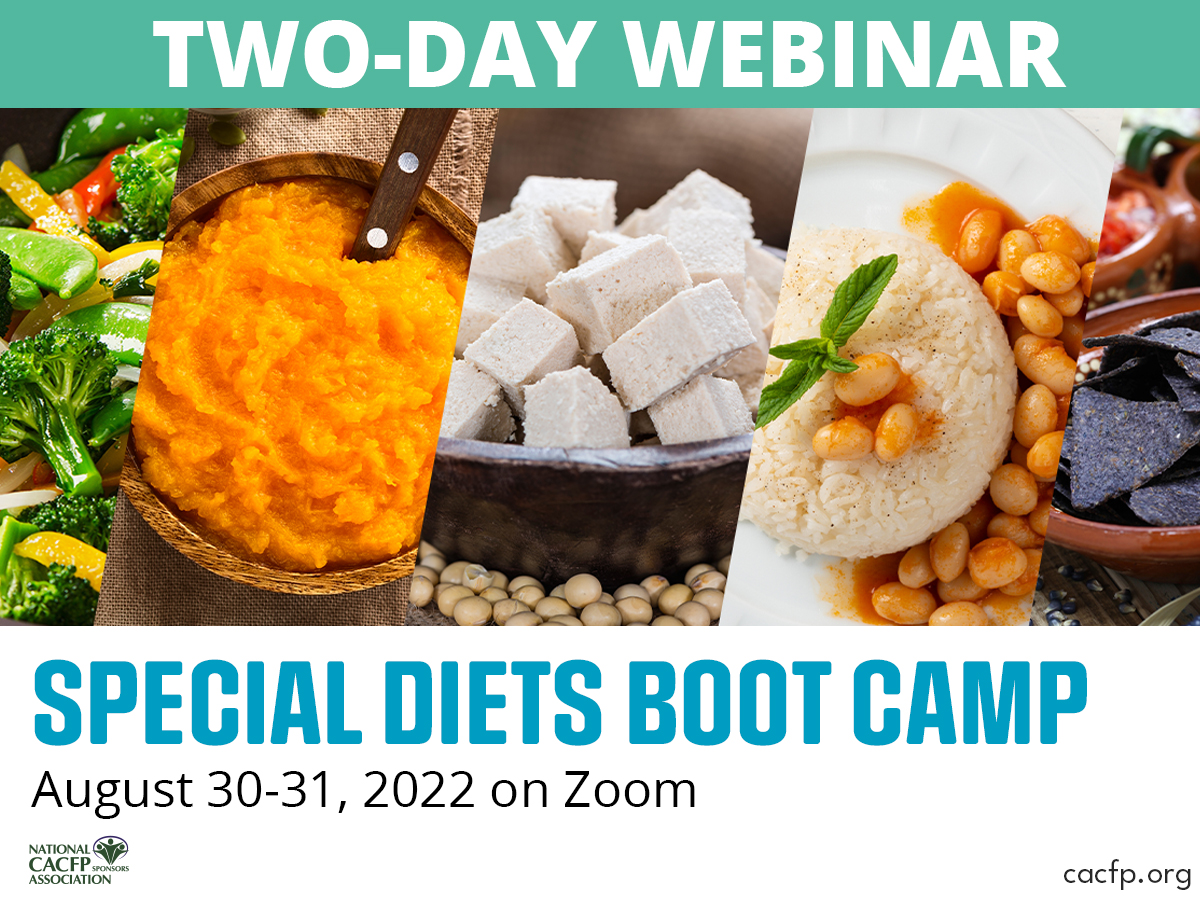 Do you plan the menus at your site? Are you in charge of making sure participants' medical statements are in order and on file? Do you struggle with how to make meal pattern modifications to accommodate parent preferences or disabilities? 
If you serve children or adults meals following the CACFP meal patterns and requirements, join us on Zoom for this two-day event, Tuesday, August 30th and Wednesday, August 31st, as we tackle the most common topics surrounding special diets in the CACFP. 
Learn how to apply CACFP meal pattern substitutions or modifications with real, practical solutions to accommodate the diverse needs of children and adults participating in the CACFP. Gain the knowledge you need to help navigate through the intricacies of policy regulations and proper documentation. Get recipes and resources to provide not only safe meals, but delicious ones as well! 
Topics Will Include:
Accommodating Participants with Disabilities in Community Meals
Intro to Meal Modifications & Special Diets
Common Allergens & Reading the Food Label
Wheat & Gluten-Free Meal Modifications
Dairy Meal Modifications
Beginners' Guide to Serving Foods to Participants with Swallowing Difficulties
Vegetarian Meals
Meal Modification Cooking Demonstration
FAQ: Reinforcing Training & Managing Situations
Earn 7 Hours of CEUs *Registration includes on-demand viewing through September 15, 2022.*
Special Diets Bootcamp live event has now concluded. Missed the live event? You can find these sessions on-demand in our Learning Center this Fall.
Save the Date: Don't miss these upcoming webinars!