National Child Nutrition Conference 2023: Call for Proposals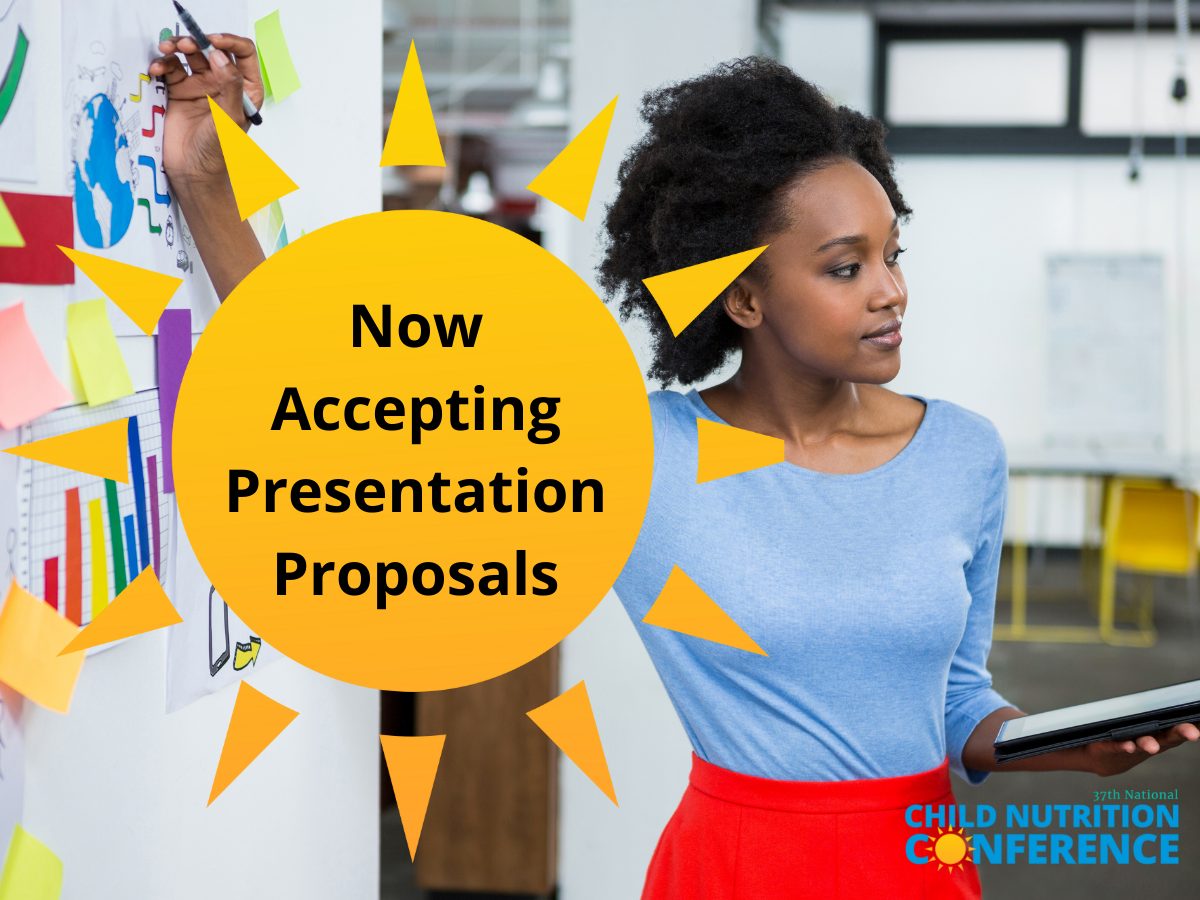 Do you often find yourself telling inspiring stories of health and wellness, training the leaders who work every day to provide healthy and nutritious meals, or sharing your knowledge of the CACFP or SFSP? Join us as a presenter at the National Child Nutrition Conference in San Diego! We're now accepting presentation proposals for workshops, shop talks and training academies. Check out our Presenter Information page for more details.
National Child Nutrition Conference workshop topics
Workshops are the most important program element of the National Child Nutrition Conference. Attendees enjoy hearing from presenters who:
Tell stories and use pictures
Communicate the objective of their presentation
Share information that has practical application
Provide factual information and resources
Engage the audience
In the past, workshops have fallen into several different educational tracks, including Research and Resources, Nutrition, Financial Management, At-Risk Afterschool, Program Spotlight, Train-the-Trainer, Policy and Advocacy, Head Start, Summer Food, and Admin and Operations. If you have a wonderful idea that shares an important story or information with the child nutrition community, but you're not sure how it might fit into a broader category, share it anyway!
Our attendees benefit from a wide array of speakers and topics. This is how we collaborate and elevate as a network of professionals and providers.
Conference Registration
Presenters who wish to attend the conference sessions and networking opportunities will need to register for the conference with the posted registration fees at the time of registration. Advanced Registration opens on November 1, 2022.
Key Dates
May 15, 2022: Call for Proposals open
August 15, 2022: Call for Proposal deadline for priority consideration
September 15, 2022: Priority applicants notified of selection
September 30, 2022:  Review presenter agreement and complete the online form to confirm your participation
November 1, 2022: Conference registration opens
February 2023: Presenters notified of presentation date & time
March 15, 2023: Presentations and handout PDFs due
March 15, 2023: Hotel room reservation cutoff
April 10-14, 2023: National Child Nutrition Conference
Ready to join us? Read FAQs, and submit your proposals here.