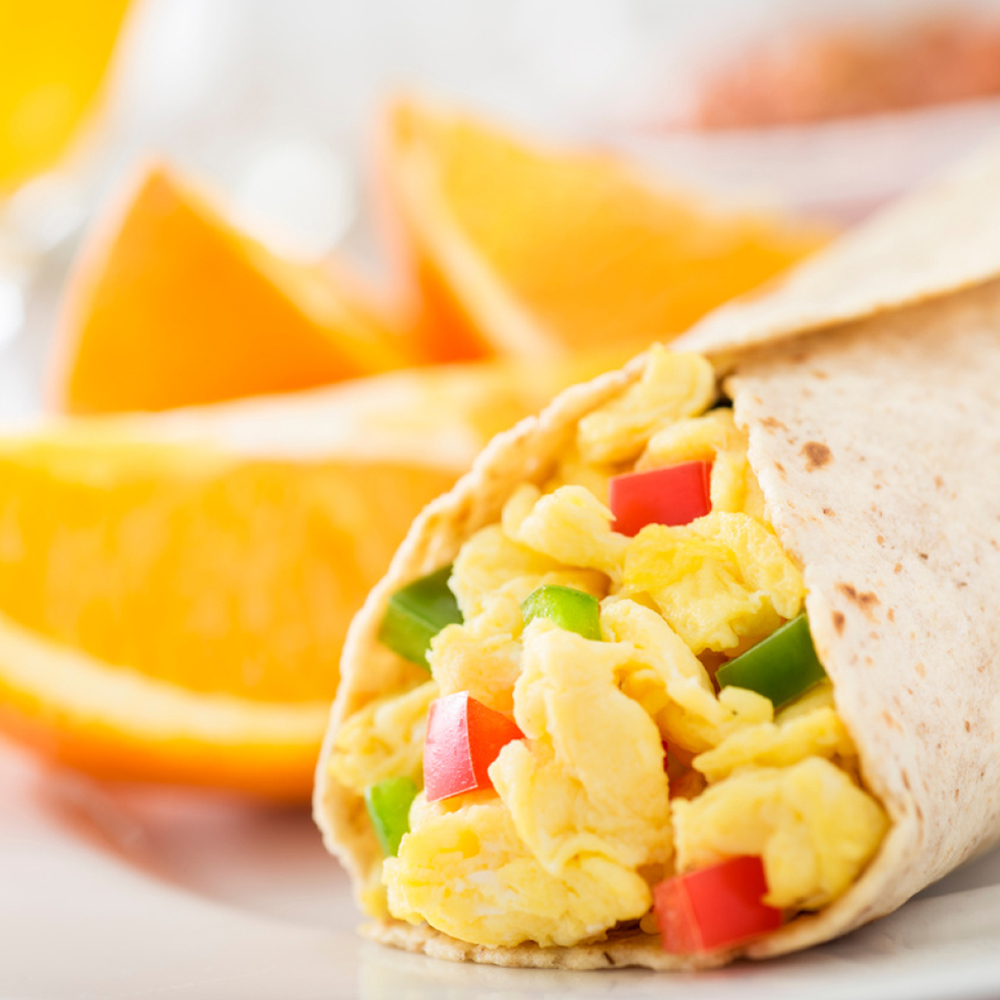 2 tbsp vegetable oil
2 tbsp red bell pepper, diced
2 tbsp green bell pepper, diced
1/2 tsp onion powder
4 large eggs
8 corn tortillas
1/4 tsp salt
In a large skillet, heat oil on medium-high.
Add peppers and cook for 3-4 minutes.
In a medium bowl, scramble the eggs, salt and onion powder with a fork or hand mixer. Add egg to the skillet and season with salt. Move the egg mixture around until the eggs are fully cooked.
Place 2 tablespoons of the mixture into each corn tortilla and serve warm. Add a side of fruit and milk for a complete breakfast.
One taco provides 3/4 oz eq grains and 3/4 oz meat alternate.