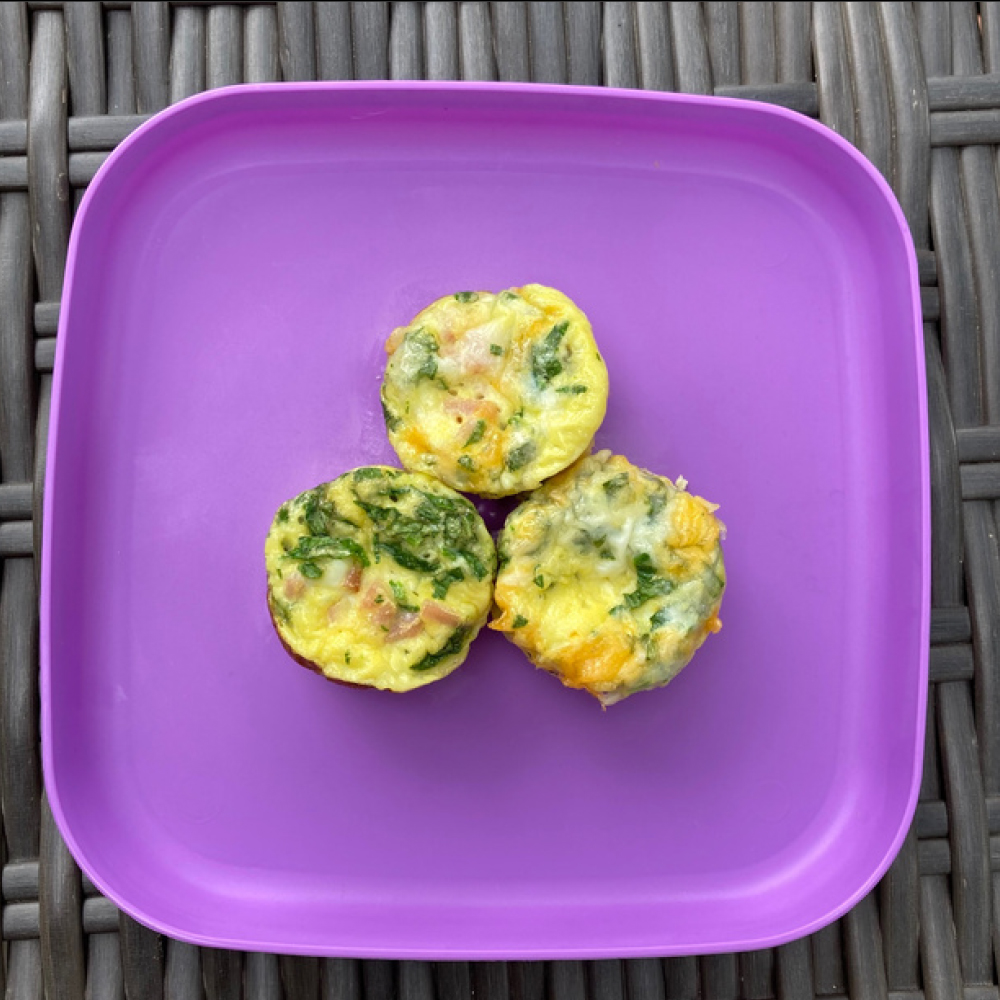 Vegetable oil spray
10 large eggs
1/2 cup milk
1/2 tbsp onion powder
1 cup spinach, finely chopped
4 slices Canadian bacon or ham, diced
3/4 cup shredded cheese
Preheat oven to 350° F.
Spray mini muffin tin with vegetable oil.
In a medium bowl, beat the eggs, milk and onion powder.
Add the spinach and diced meat into the egg mixture.
Pour out evenly, filling about halfway into all 24 mini muffin cups. Add 1/2 tbsp of cheese to the top of each muffin cup.
Bake for 15 minutes or until egg mixture looks puffed up, the top is golden brown, and the egg is cooked through.
One bite provides  1 oz meat/meat alternate.