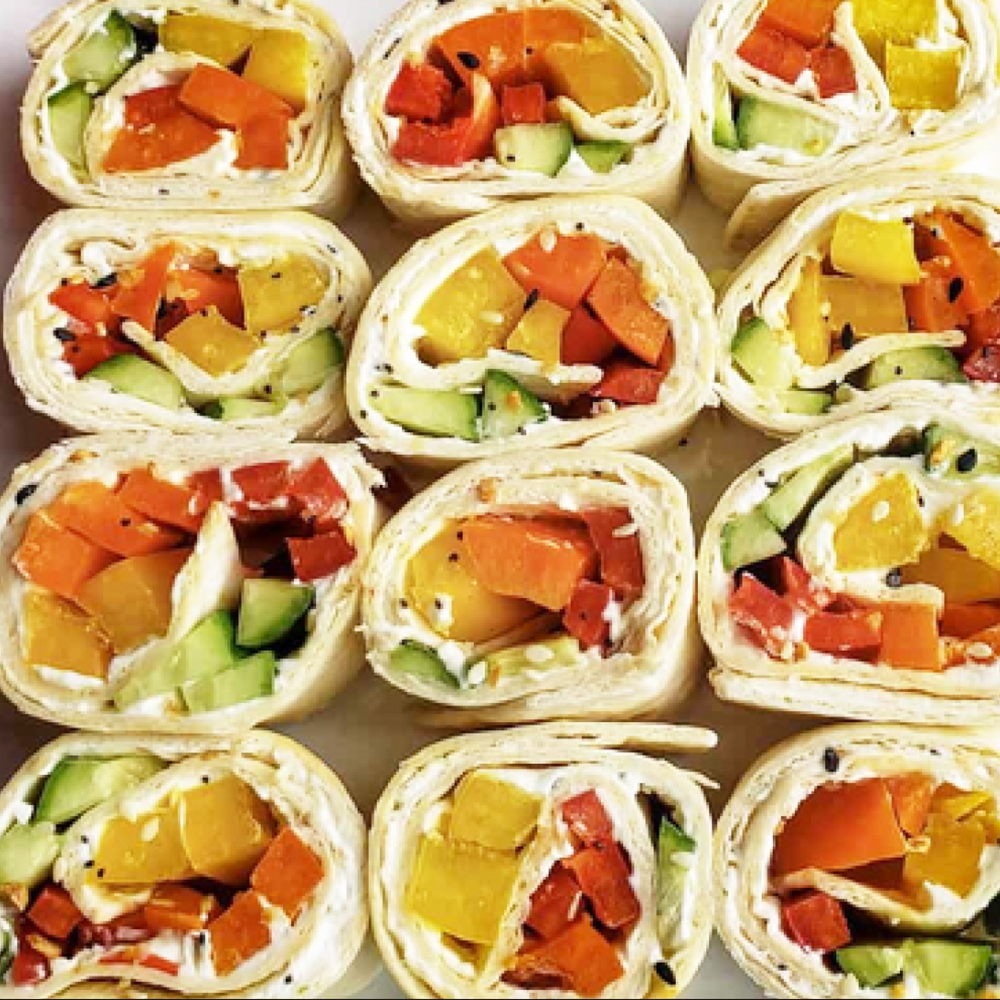 8 100% whole wheat tortillas
8 (1 oz) cheese slices
1 cup hummus
2 cups cucumbers, cut in 3" sticks
2 cups shredded carrots
Lay out one tortilla and place a slice of cheese on top.
Spread 2 tbsp of hummus over the cheese. The cheese prevents the tortilla from getting soggy from the hummus!
Add 1/4 cup cucumbers and 1/4 cup carrots.
Roll the tortilla up and slice into 6 round pieces that look like pinwheels. This equals one serving. Repeat the process to make 8 servings.
Six slices provides 1 1/2 oz eq grains, 1 1/2 oz meat alternate, 1/4 cup vegetable and 1/4 cup second vegetable.