Summer Series Webinar: Water, Water, Everywhere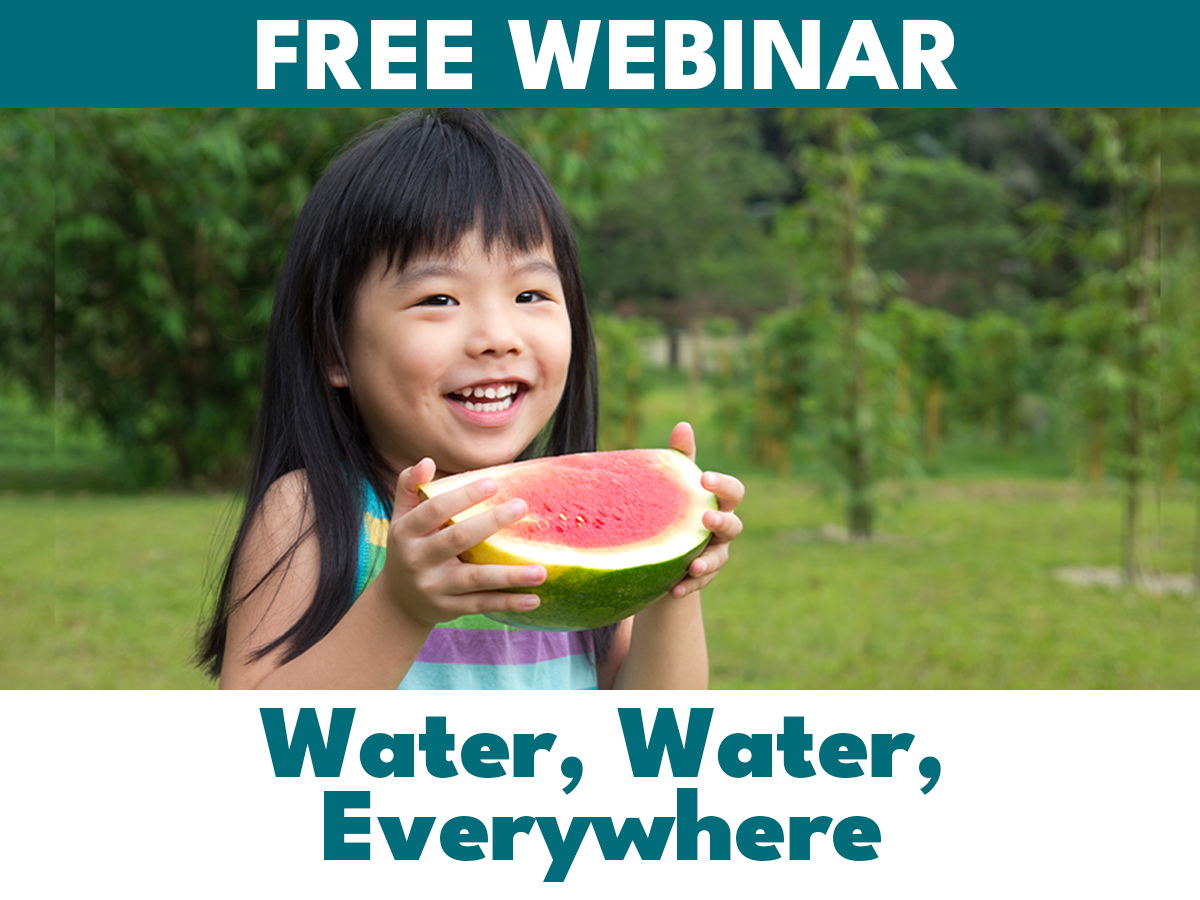 It's summer time; this means children and adults are outside enjoying the sunshine. But watch out for that heat!
Learn from our Nutrition Education Specialist, Isabel Ramos-Lebron, MS, RDN, LD, about how to keep children and adults hydrated by including water-rich food components in the CACFP. Get thirst-satisfying recipes to help ensure everyone stays safely hydrated during these warm months.
Earn .5 CEU for attending this Zoom webinar brought to you by the National CACFP Sponsors Association.
Registration has closed for the live session. Look for the webinar in our Learning Center soon!