Chef Ann's Healthy Kids Meal Wheel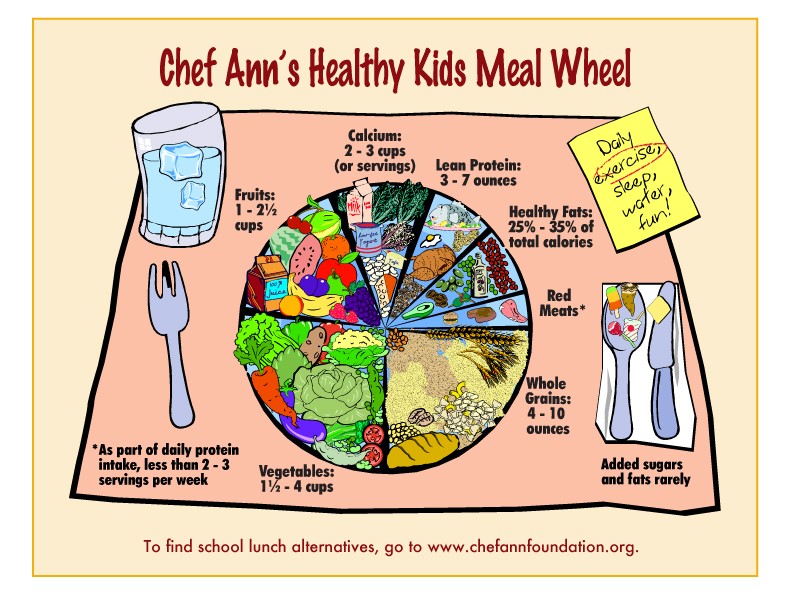 The Chef Ann Foundation is dedicated to empowering schools nationwide with the tools, training, resources, and funding they need to serve meals. They believe that our relationship with food starts at home - and healthy food can be fun! To that end, they've gathered a few educational resources to start your family's food journey, like easy delicious home recipes and a meal wheel for kids. We especially love meal wheel which helps kids understand what a healthy day of eating looks like.
Hang the Chef Ann's Healthy Kids Meal Wheel on your fridge. This colorful visual guide reminds kids how to balance their food choices each day according to the following categories: Vegetables, Whole Grains, Fruits, Lean Protein, Calcium, Healthy Fats, Red Meats, and Added Sugars & Fats. This visual guide is also available in Spanish. We love that this visual guide is drawn in a kid-friendly style and ultra-detailed. The eye-catching picture is sure to engage and ignite dinner-table conversations around food choices time and time again.