Significant Differences Found in CACFP and Non-CACFP Childcare Sites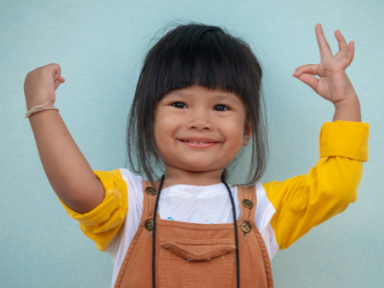 A study published in the Journal of Nutrition Education and Behavior found that childcare sites participating in CACFP are more likely to provide nutritious food and beverages compared with non-CACFP sites. Based on the findings, the authors made the recommendations that childcare sites participate in or follow CACFP program guidelines. In this post, we'll breakdown the study and discuss what it means for the CACFP community.  
The Survey
In 2016, a survey was administered to 2,400 licensed childcare centers and homes in California. Six hundred and eighty responded, and 70% of those were CACFP providers. The survey asked targeted questions about meals and snacks served to children ages one through five on the day prior to the survey. Although CACFP sites did not outperform non-participating sites on all items assessed in this study, the findings did include the following: 
Non-CACFP sites generally provided fewer meals and snacks

 

CACFP sites were more likely to offer vegetables, meat/poultry/fish, eggs, whole grains and milk

 

CACFP sites offered less candy, salty snacks and sugary drinks 

 
Similar results were found in smaller studies from 2012, 2015, 2016 and 2018.  
What This Means For You
What does this mean for the CACFP community? Research such as this validates the CACFP. If you participate in advocacy, keep this study in your toolbox to forward to your representatives. Those who recruit new childcare providers to participate in the CACFP can use this study to demonstrate the positive outcomes of the program for the children in their care.  
Keep it going
This is great news! How can we keep the momentum from positive press and data going? We've got some ideas.  
Familiarize yourself with

the goals of the CACFP as well as NCA's advocacy initiatives.

 

 
If invited to participate in research, such as responding to a survey, please do so! Scientific investigation helps create the necessary data to guide future decisions. Only 30% of those initially contacted responded to this survey, but it was thankfully still a large enough sample size.

 
Keep an eye out for good news and share it when you see it. Whether it's an inspiring story or an interesting study, pass along good news about the CACFP to your stakeholders. Local, state and national representatives, donors, community members and parents should all hear about the great work we're doing.

 
Share our good work
We know that participation in the CACFP leads to positive health outcomes for participants. In fact, the stated goals of the CACFP are all to that end. Third party research such as this is critical to bolstering the truth we see every day in our kitchens, classrooms and cafeterias. Share this to let everyone know about your good work.